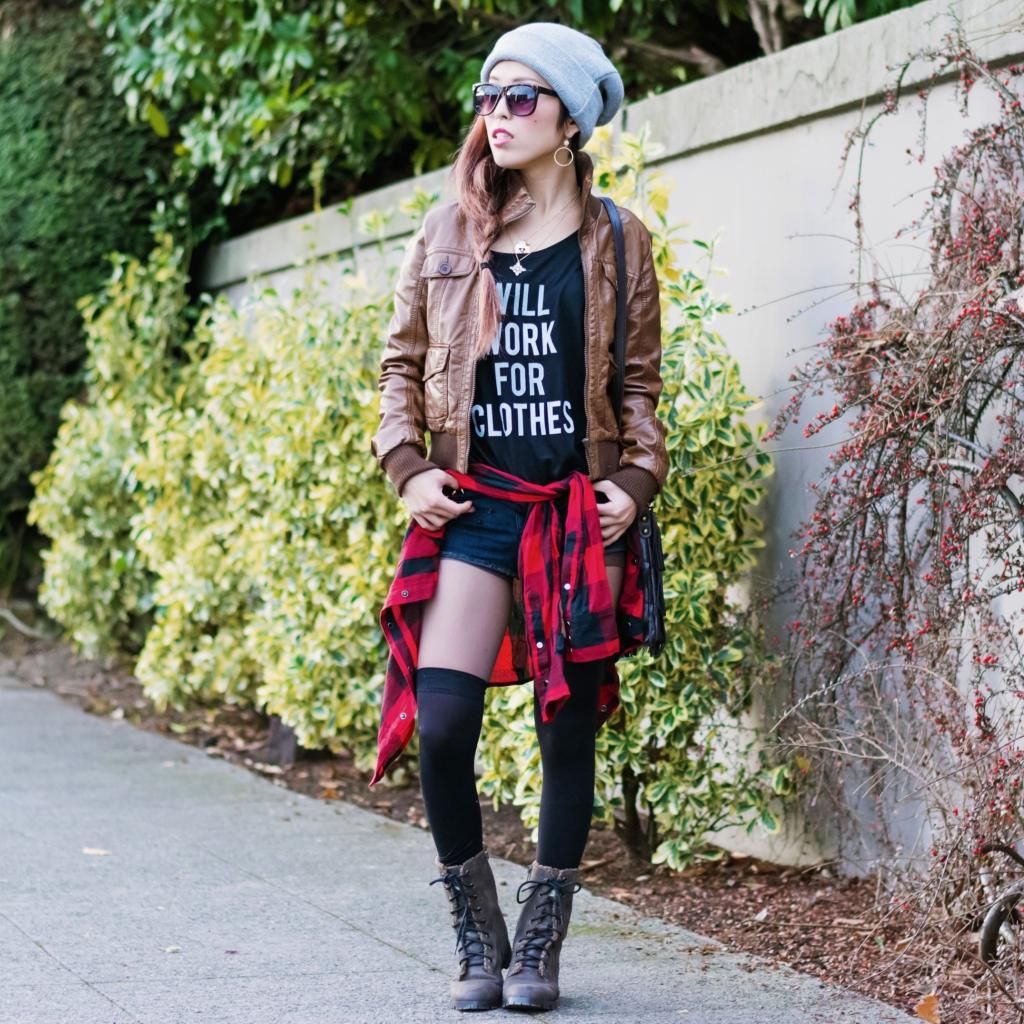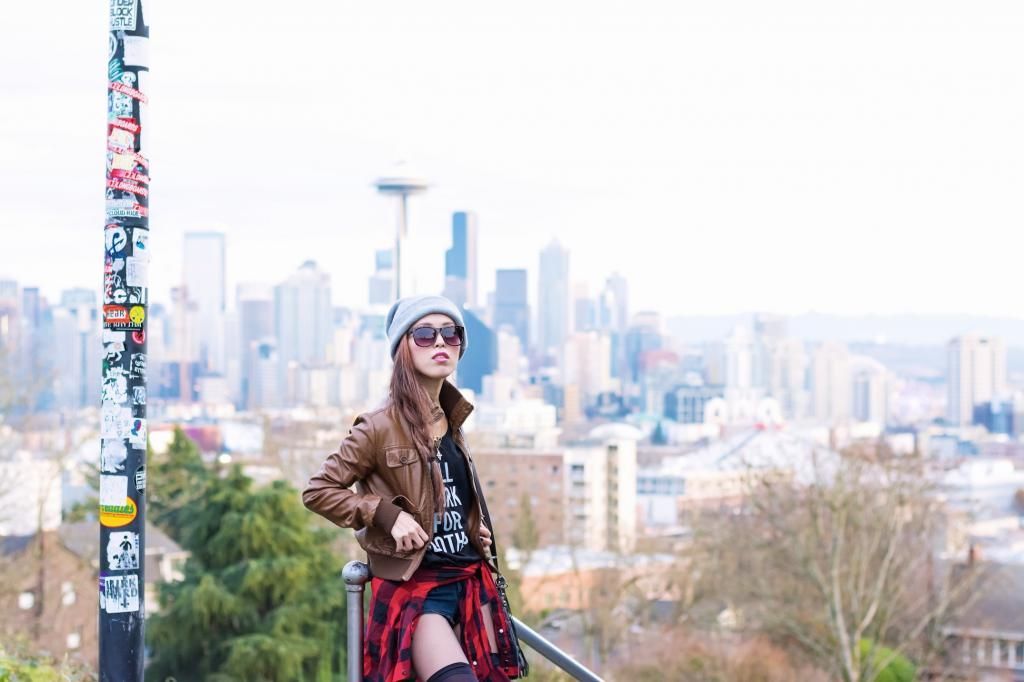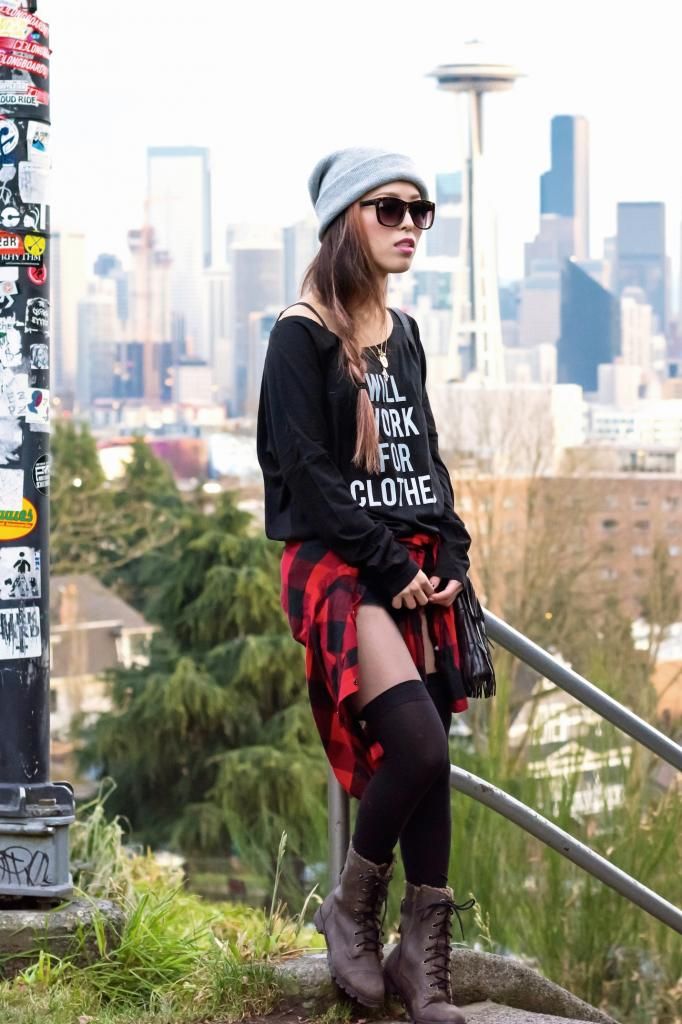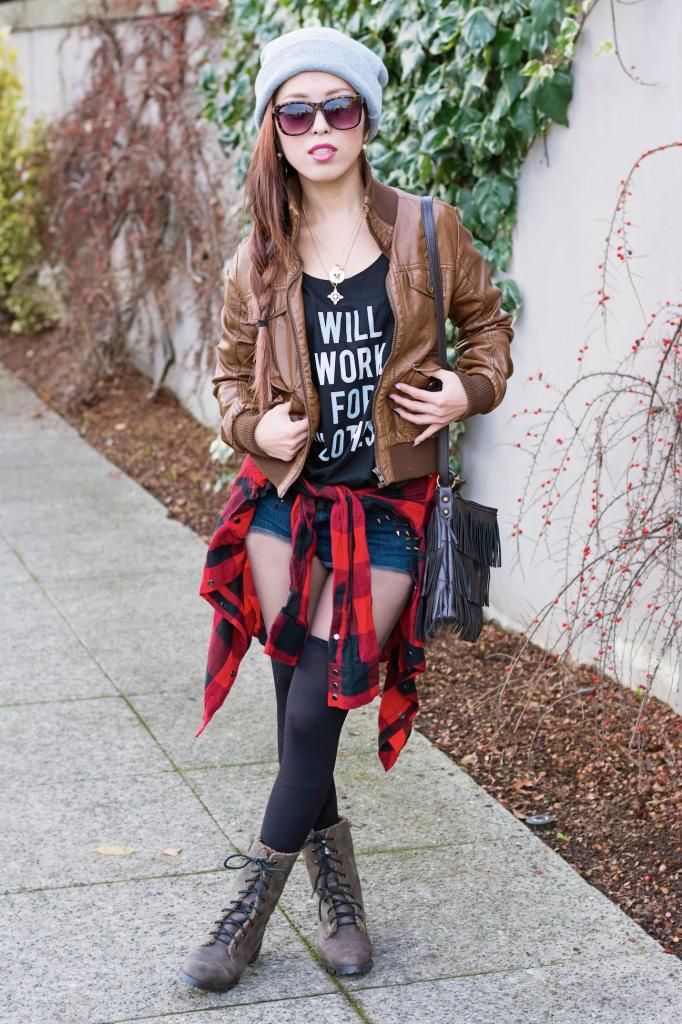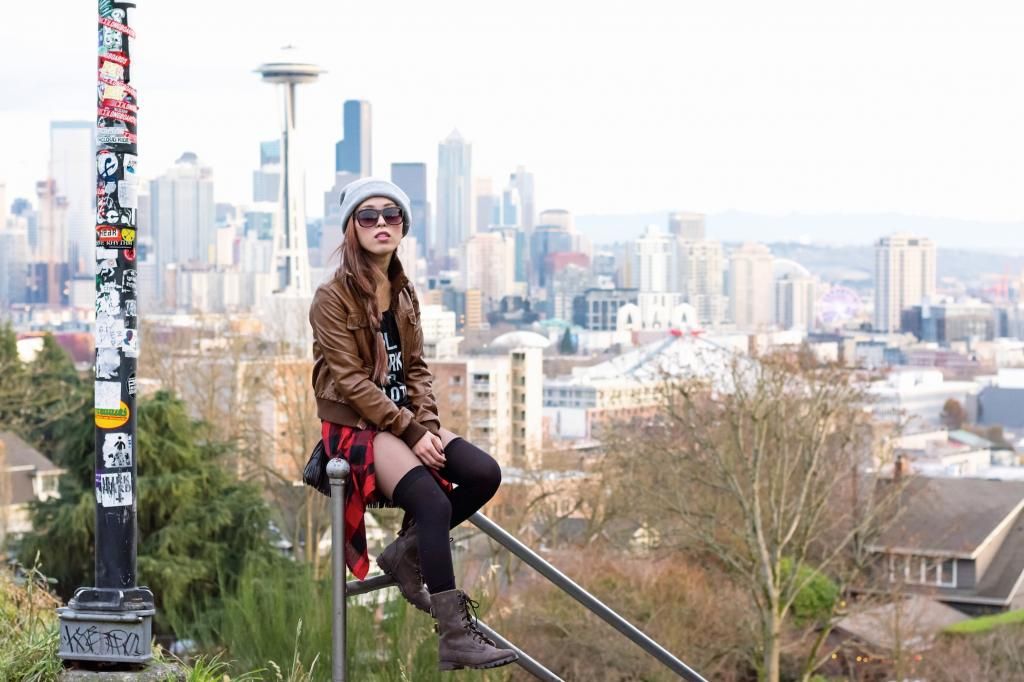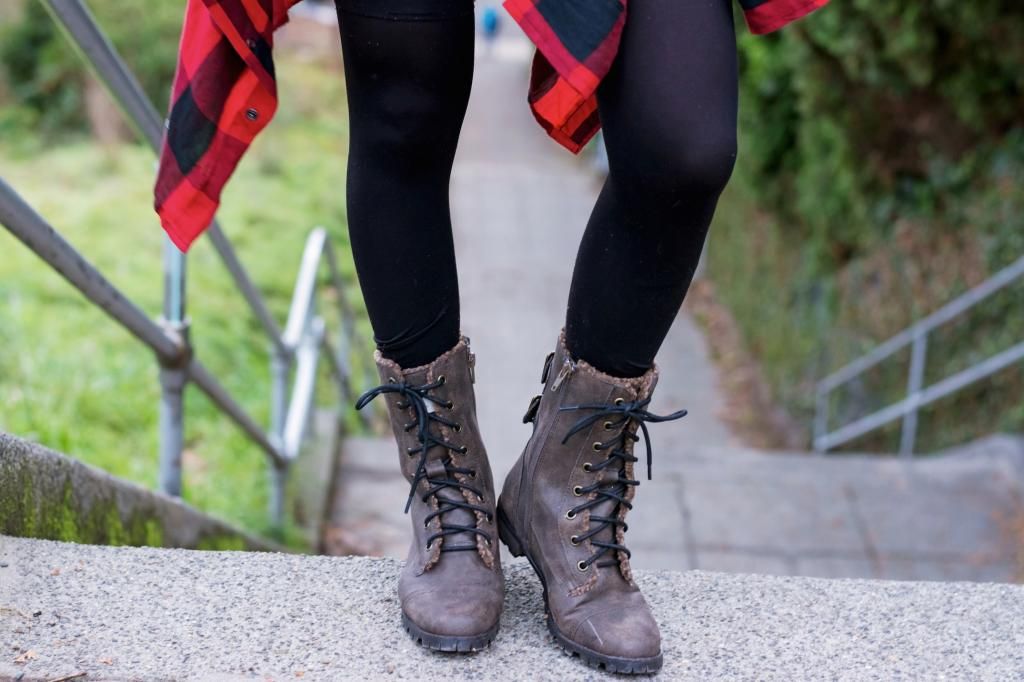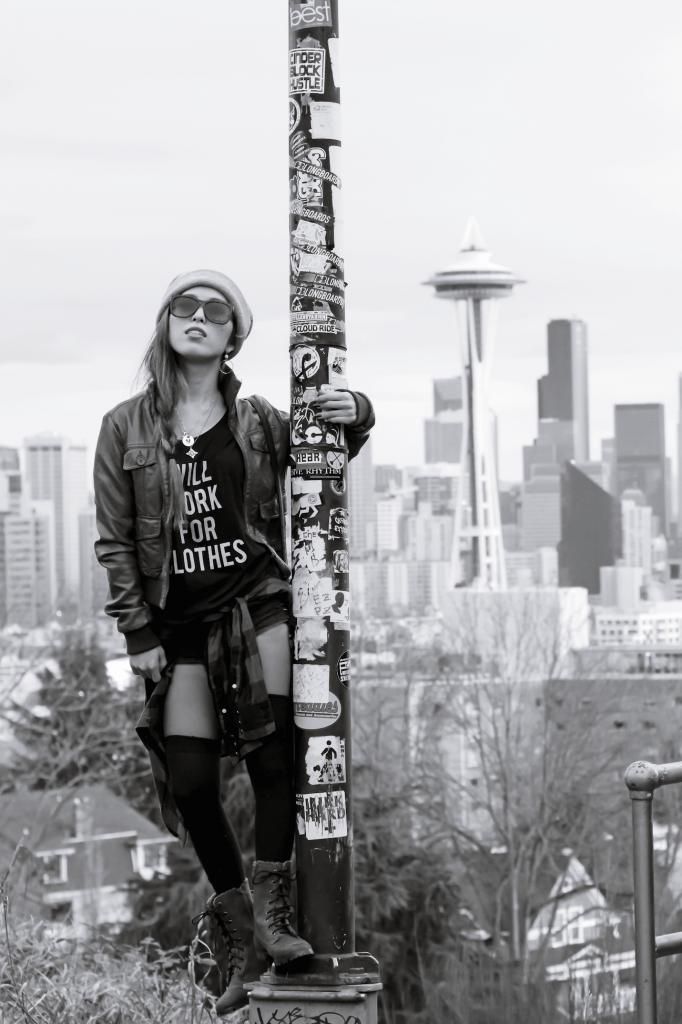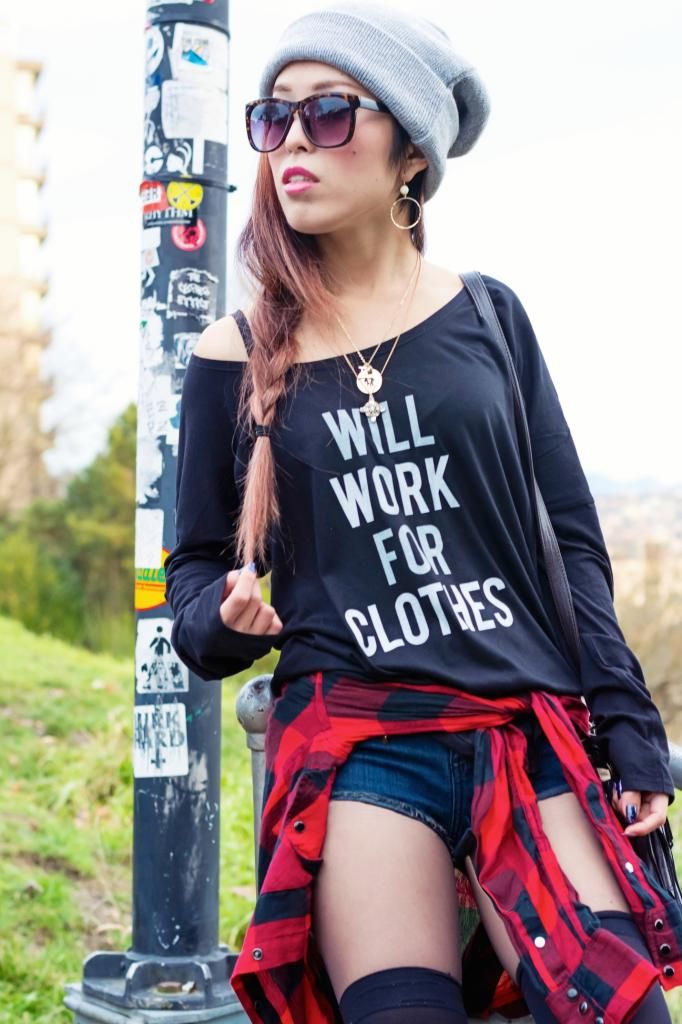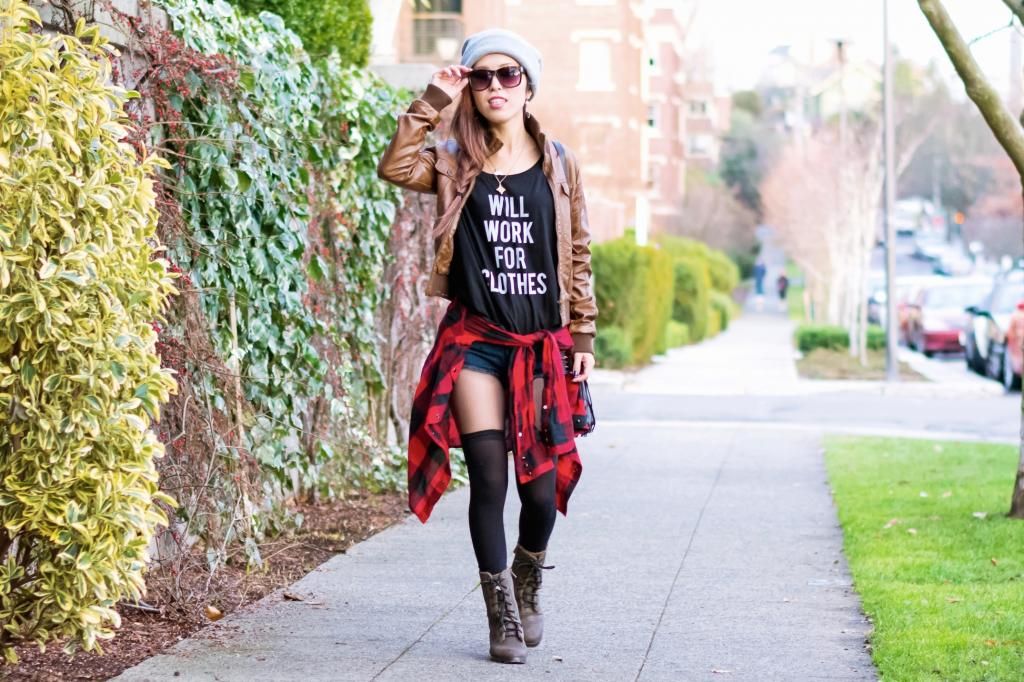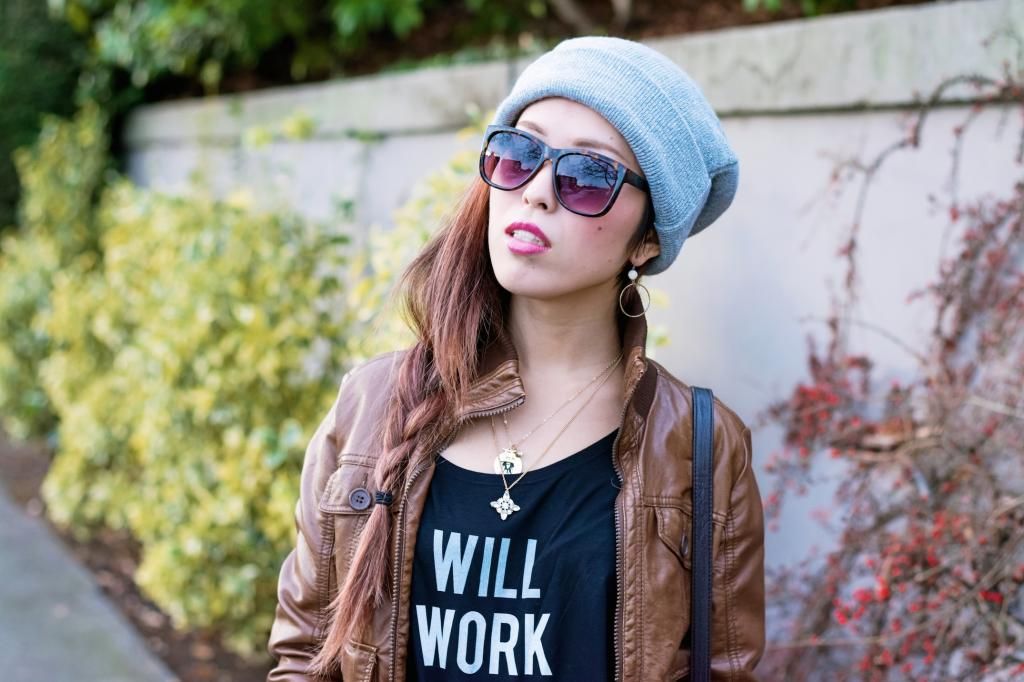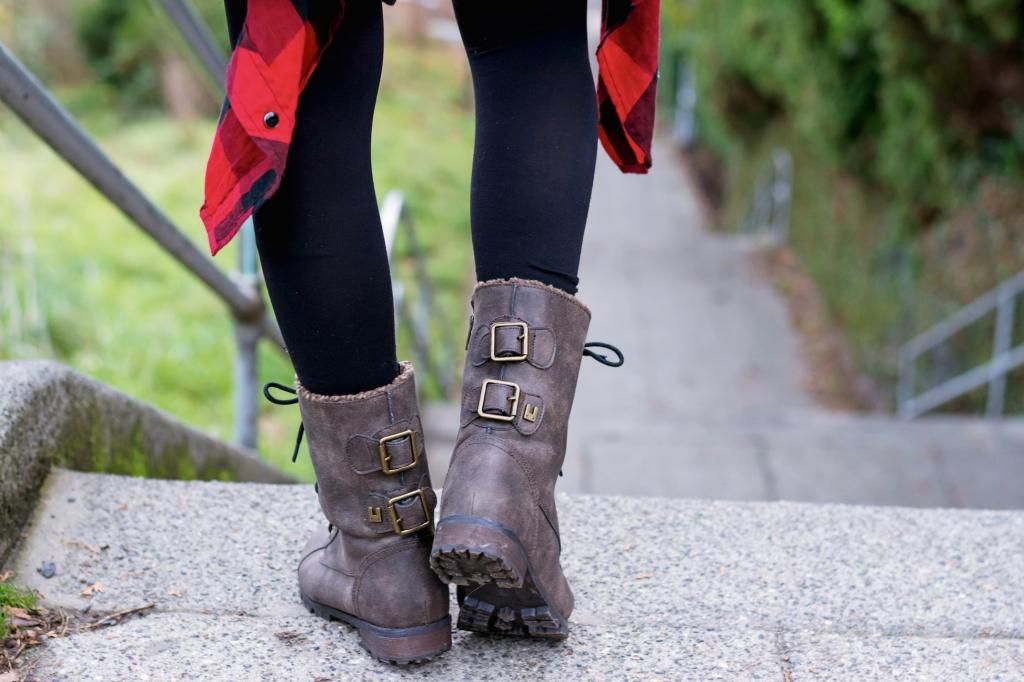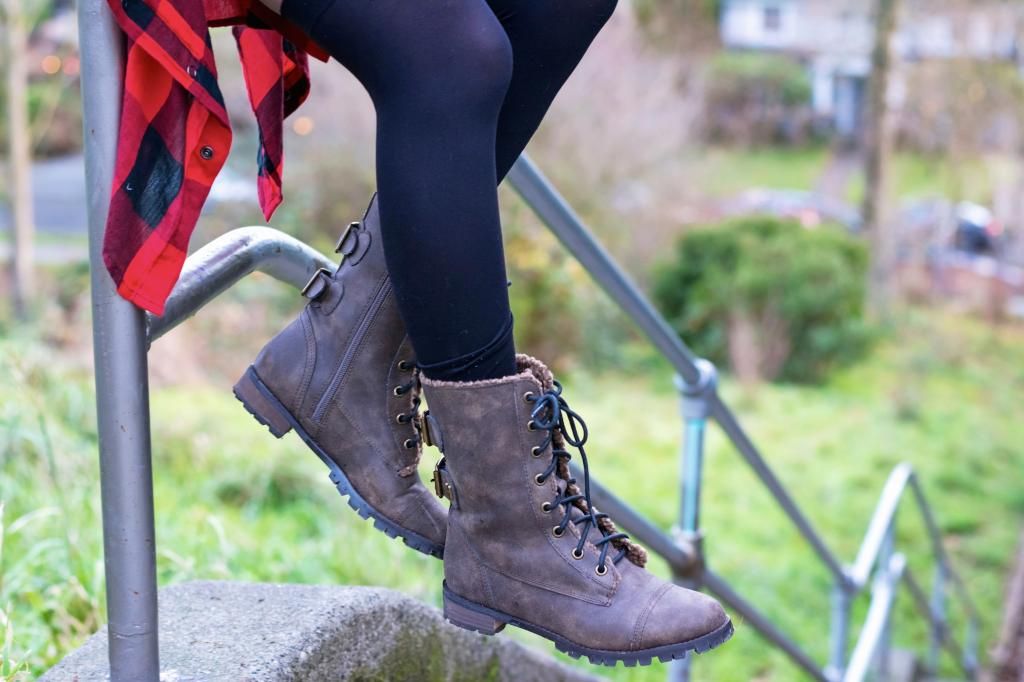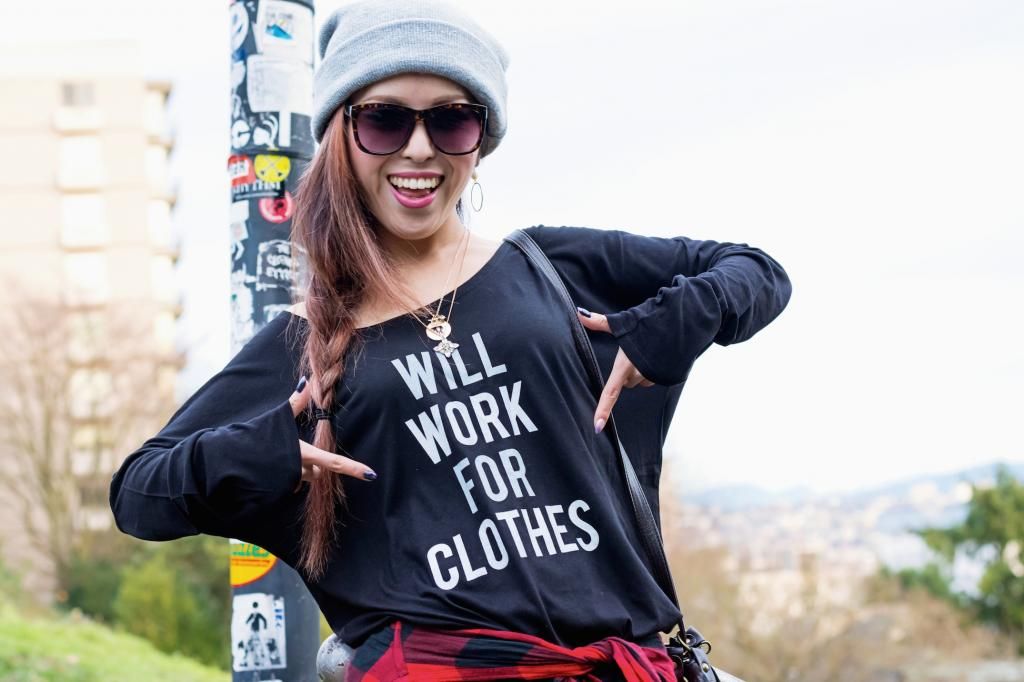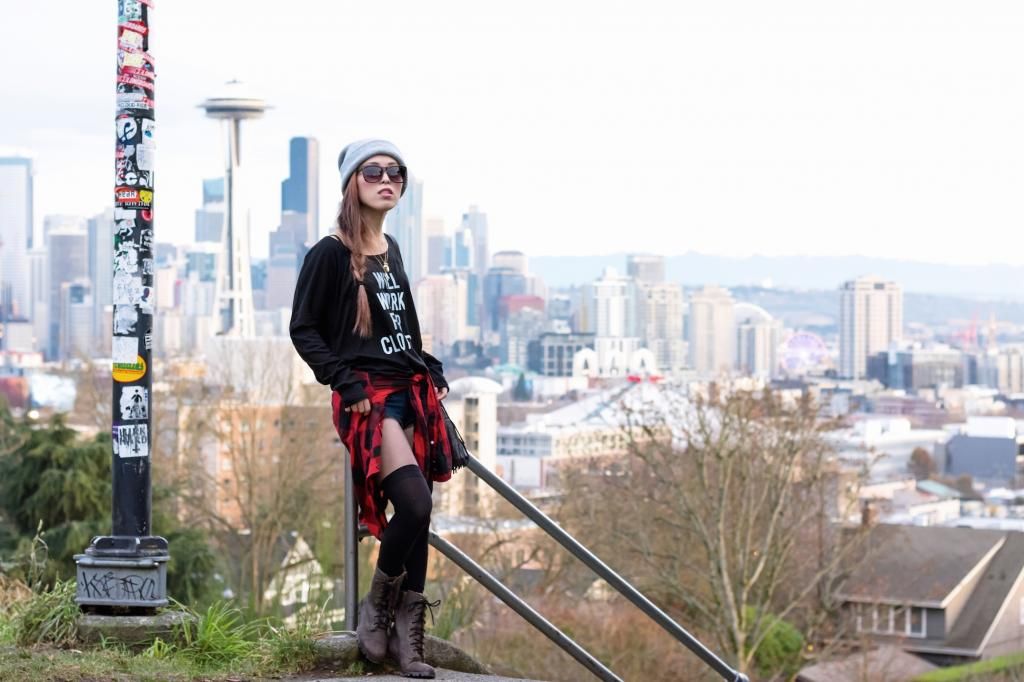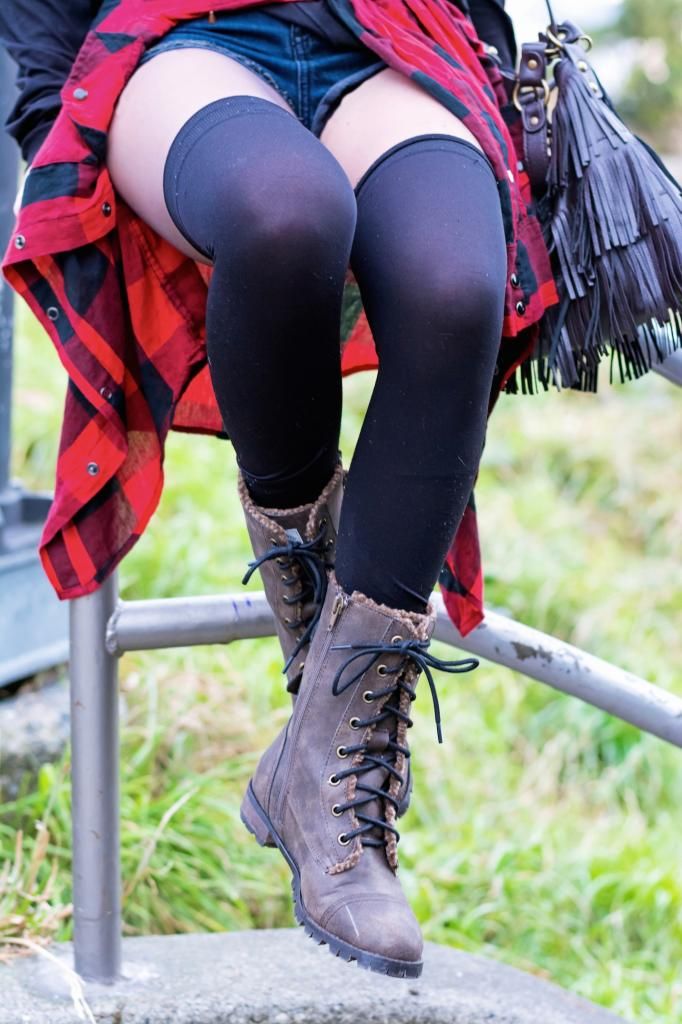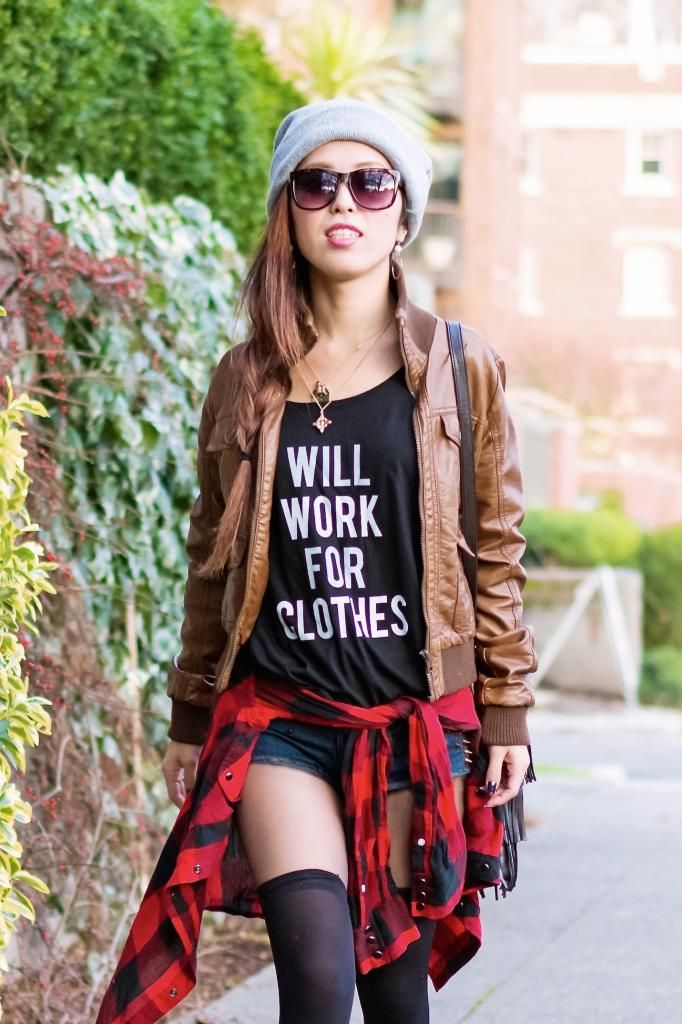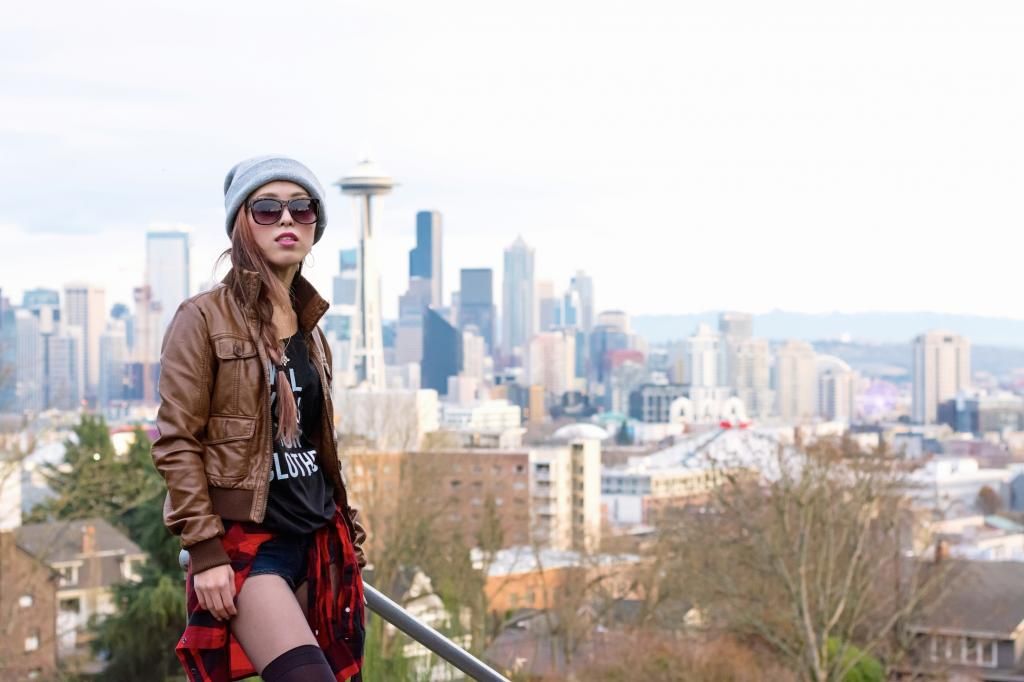 Photographed by
// Kerry Park
TOP :: c/o Qtee
JACKET :: H&M (old, similar here & here)
SHORTS :: TOPSHOP (old, similar here)
SHIRT :: Urban Outfitters (similar here)
BAG :: Forever 21
ACCESSORIES :: ASOS beanie, Forever 21 sunglasses & knee high socks, c/o Charlotte Russe Necklaces, Nordstrom Rack tights
______________
Hi LOVEs! Happy Friday!
You've probably noticed as you were scrolling the pictures above that today I went with a super casual look because I wanted to showcase
and
that I've recently added to my closet!
Let's talk about the motto tee first. How cool is the quote - "Will Work For Clothes" ?!?! Right after I spotted this tee on
, I felt like I needed to get it ASAP because it made me feel as if it belonged to me lol Of course I work hard for a lot of reasons, just like everyone else. Sometimes simply to survive, or to make a better living, or to achieve goals, etc... The reasons could be endless. But then when I saw these words, I realized that yes, I do work for clothes sometimes! I laughed at myself for a second; it's kind of ridiculous and funny at the same time. Needless to say, whenever a friend saw my tee, they kind of smiled at me and gave me the same comment: "Omg... that's totally you!" I just can't get enough of their reactions, and it always made me feel glad that I got this tee for myself!
Qtee offers a great selection of awesome, flattering t-shirts from a simple word print to a killer artsy graphic. You have full control to make your own t-shirt using your creativity! I love their belief: "Our shirts are as unique as each girl's individual closet, and that's how fashion should be." With Christmas coming up, it's a great gift for your girls, sisters, or even your mom because now Qtee also carry shoes, hats, bags, and even underwear! You can get a discount using the coupon code "QTA15," so don't forget to use it!
Onto the subject of my boots, I've mentioned a ton of times that I am a total freak about C R A Z Y & H O T heels... I can't live without them....Unfortunately my feet can't bear being in them for 24/7. That's why I always keep my eye out for a pair of shoes that are still functionally stylish and snug. Well, thanks to
, I am thrilled with
that are totally made for walking! I adore the color, lace-up details, and the faux fur on the inside of the boots to maintain body heat. There are NOT so many boots out there with such functional materiel included inside! They are my go-to boots for my "day-off," especially when it's rainy and freezing outside!
It was very easy to achieve this casual look. I paired the shirt with denim shorts with sheer tights and I wore my knee-high socks to have double layers of insulation for my feet. I threw a brown faux leather jacket on to match with these boots, and topped it off with a beanie, as usual. Adding a plaid shirt tied around my waist gave a look more fun and playful! Glad I did it as a finishing effect!
I am curious to know how you would style the shirt and boots in a casual way!
Wising you a wonderful weekend ahead!
______________
Thank you for reading!!!!
XOXO
☆ ♥ ☆ ♥ ☆ ♥ ☆ ♥ - STAY FASHIONABLE, STAY UNIQUE - ♥ ☆ ♥ ☆ ♥ ☆ ♥ ☆