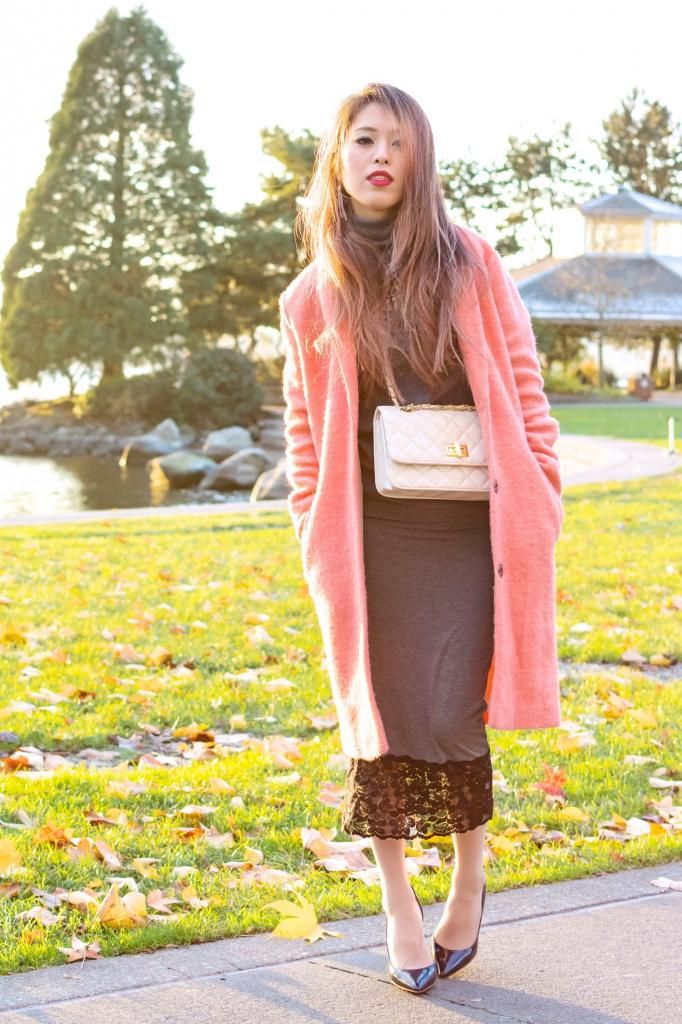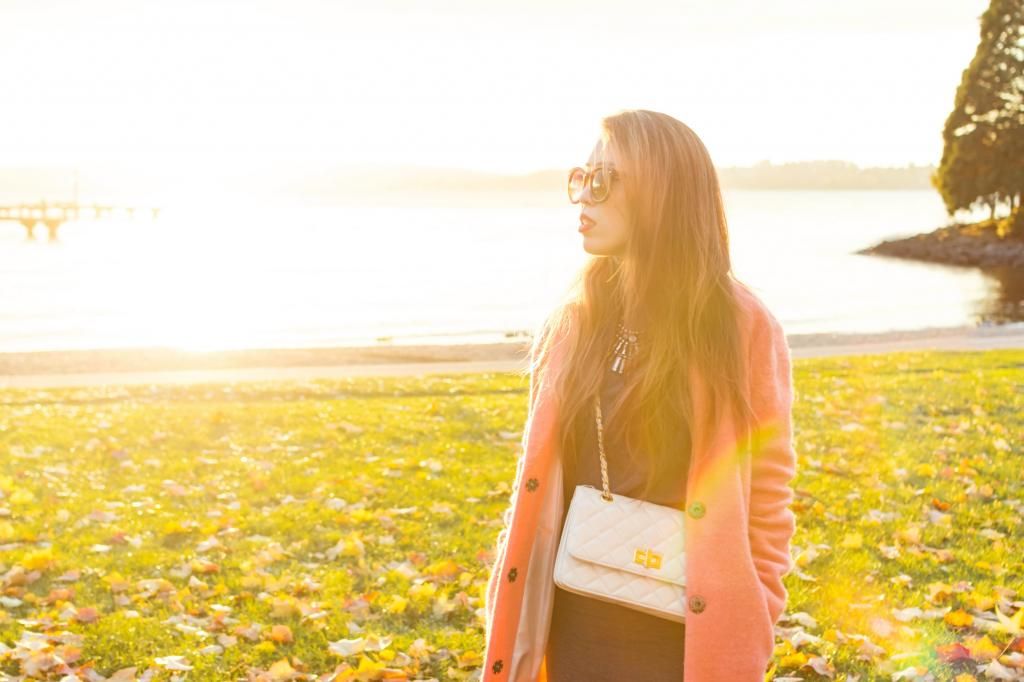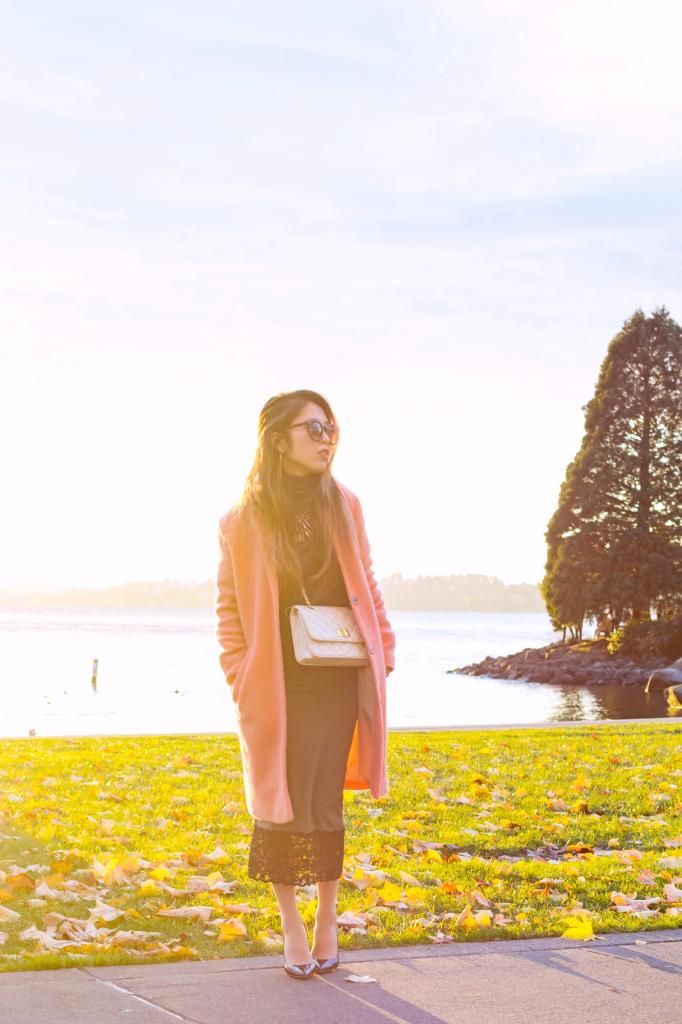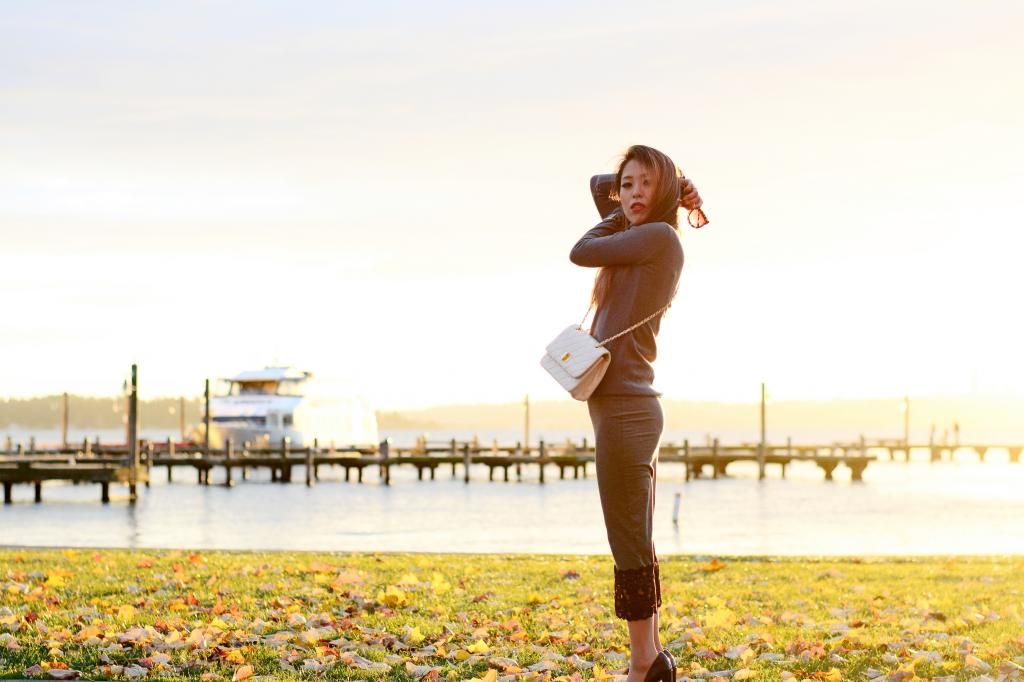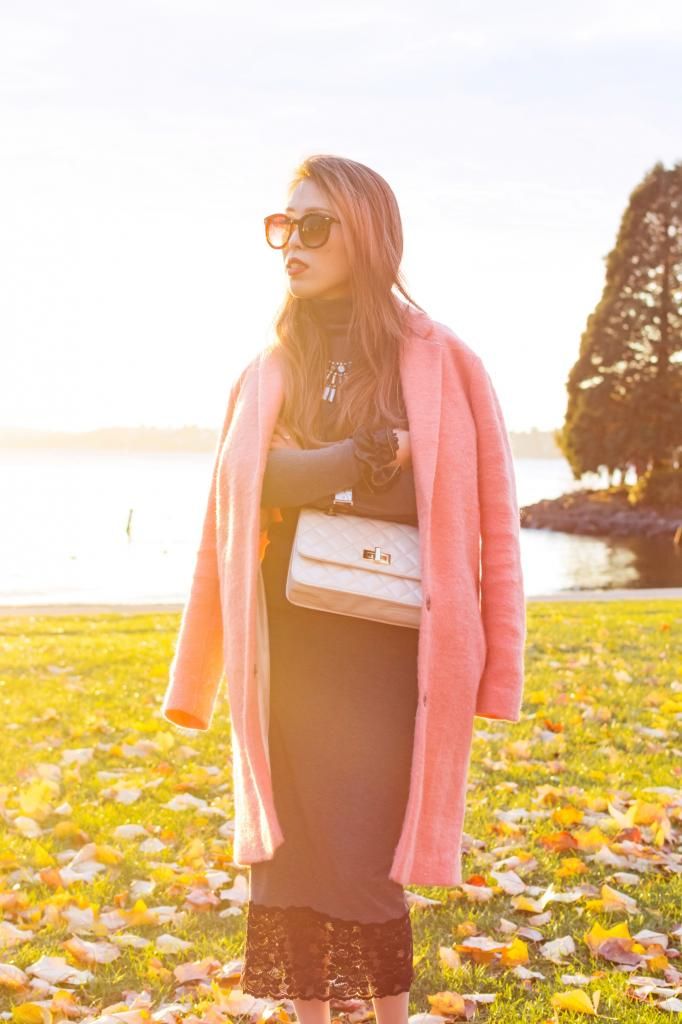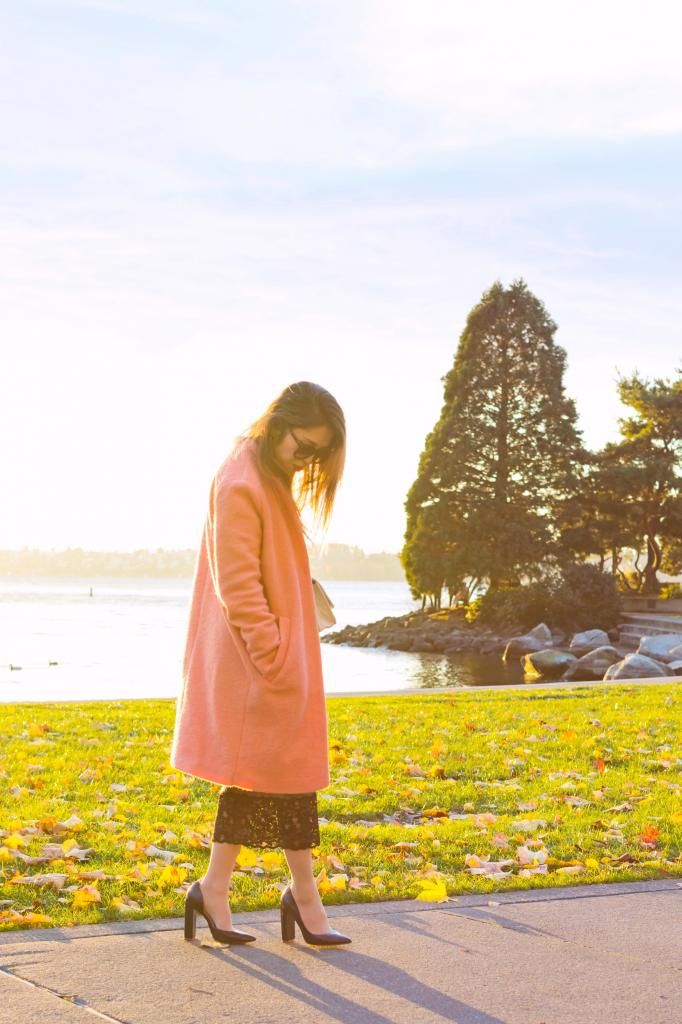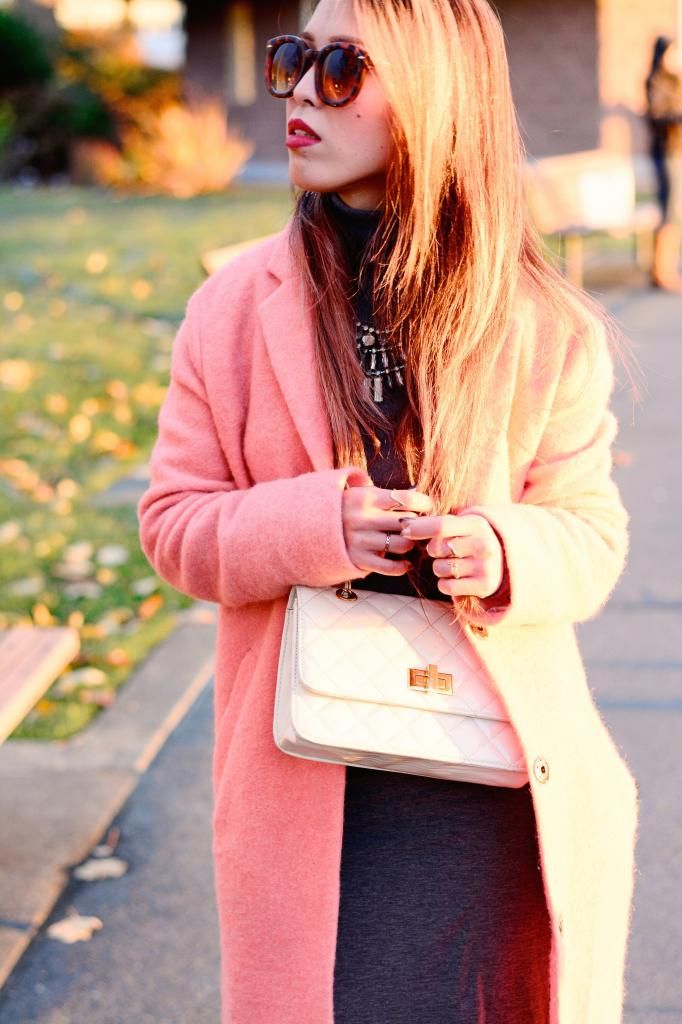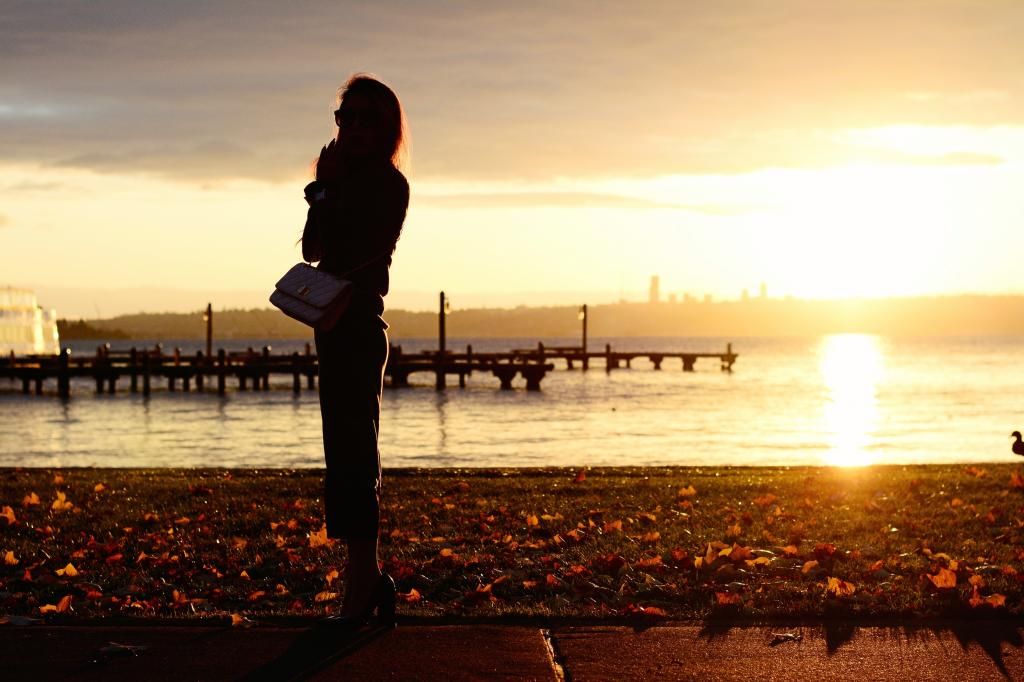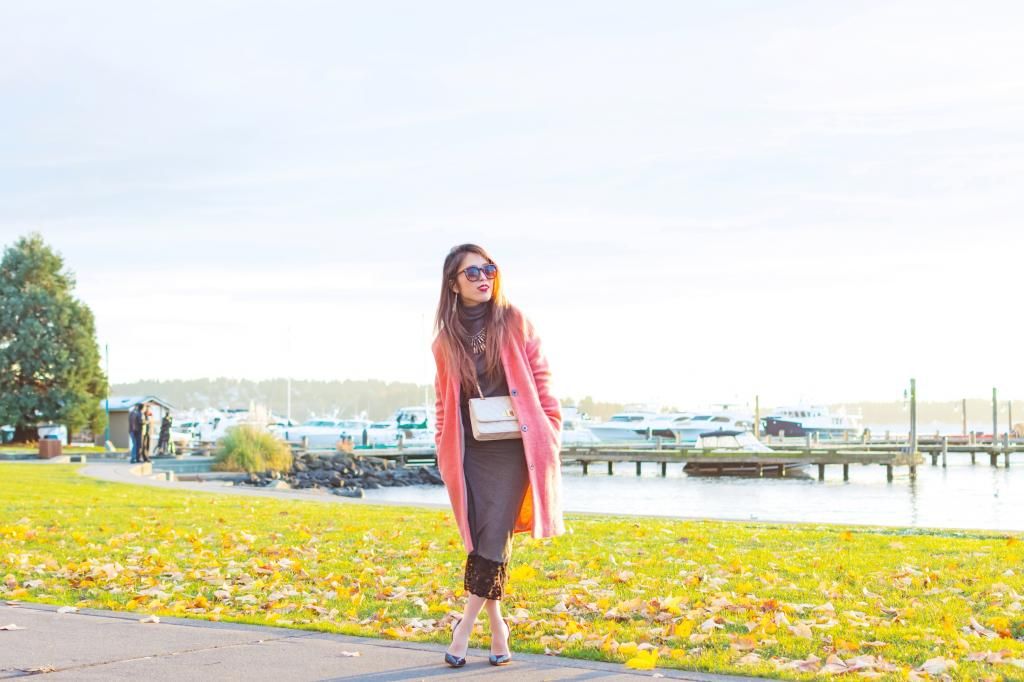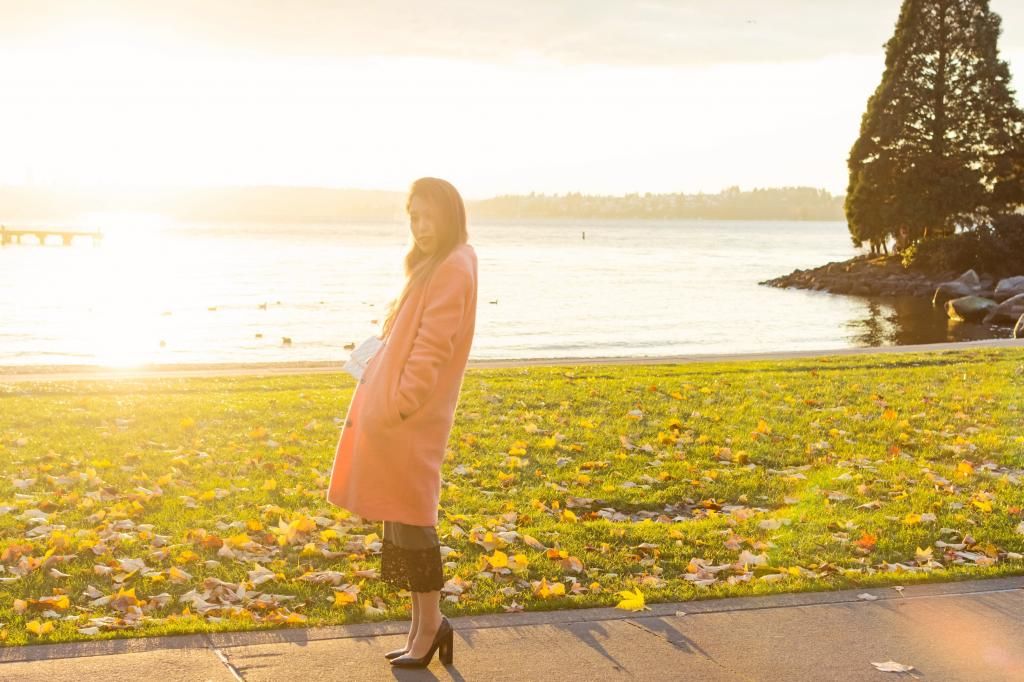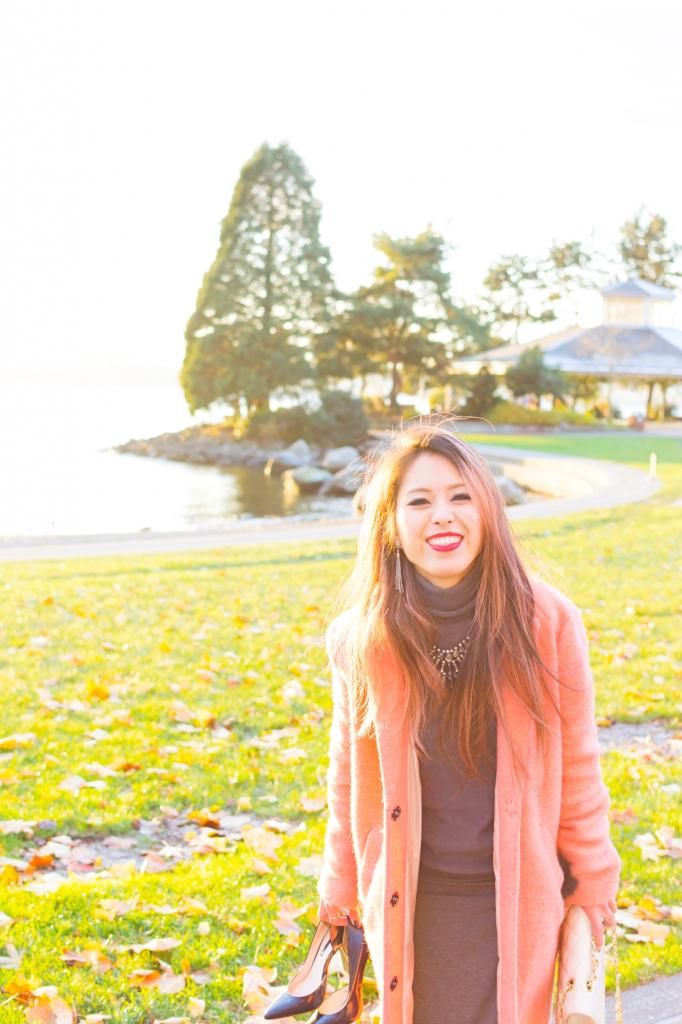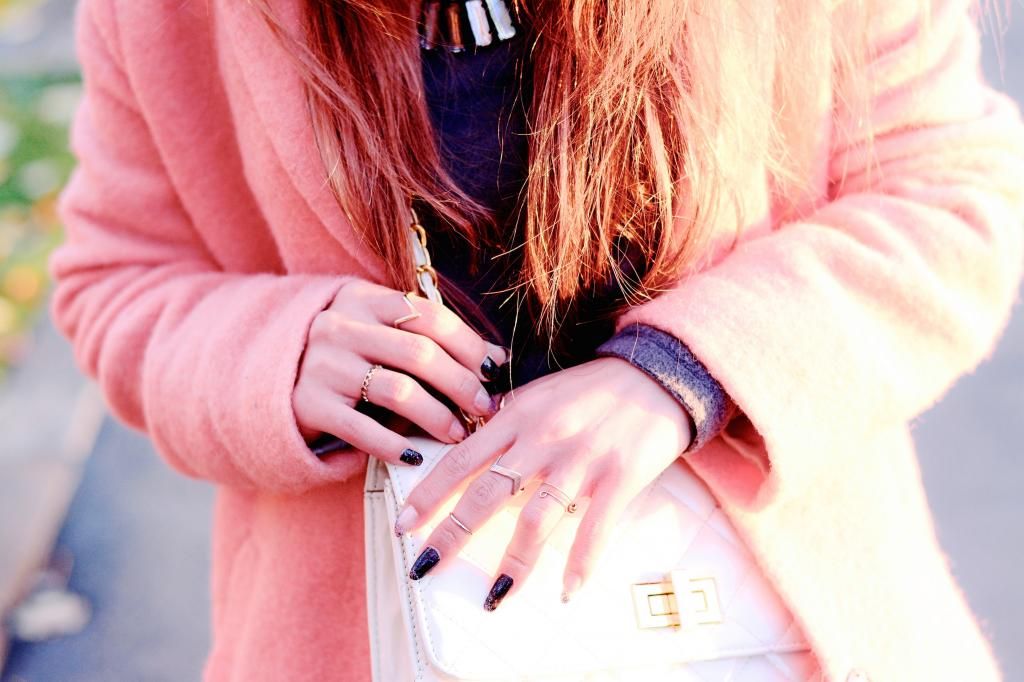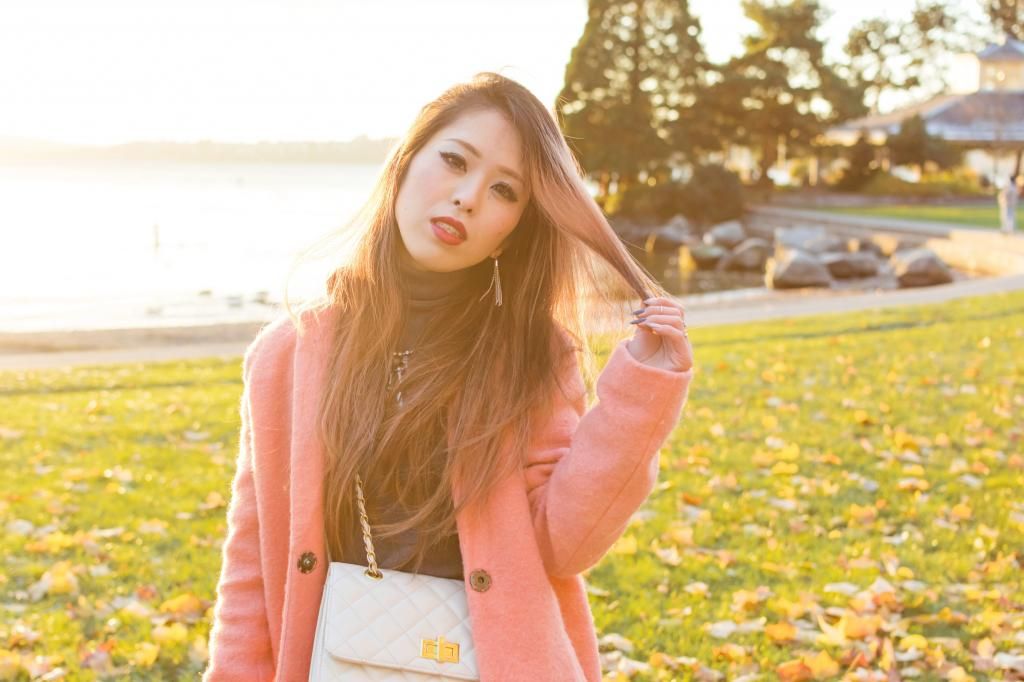 Photographed by
// Kirkland Water Front
TOP :: c/o Now I Style (similar here or here)
SKIRT :: ASOS
COAT :: TOPSHOP (similar here, here, or here)
SHOES :: ZARA
TIGHTS :: Nordstrom Rack
ACCESSORIES :: H&M necklace, Nasty Gal earrings, Forever 21/H&M/ALDO rings
______________
Hi LOVEs!!
Today's post is all about winter coats. Have you invested in a new coat recently? In contrast with summer, during winter you can wear eye-catching outerwear that draws attention while still saving you from the freezing winter chill. Winter is my favorite season, but I refuse to sacrifice good style just to keep warm. There was a time when I believe in "Fashion is torture," but that was the folly of my early 20s! Now that I dress up smart, it was totally the perfect decision to pay extra money to get my hands on this lovely yet extraordinarily cozy pink coat from
TOPSHOP
last year! (Similar
,
, or
!!!) Colored coats are one of the must-haves during this season, and I believe you won't regret having a statement coat in your closet. Even if you are inclined to wear dark colors, consider that you can add considerable impact to your outfit just by putting on a bright coat!! Of course, it's also fun to play around with it to create winter color-blocking looks! If you layer up with a chunky knit or turtleneck, you need not fear the severe temperature!
A few posts ago, I mentioned that I am now attracted more to gray-hued looks. So, as I imagined combining something gray with pink, I wondered if it would turn out be an unexpectedly interesting and chic look... My intuition about this color combination proved right because I love this look, and I am pleased that pairing a long coat with a midi skirt actually works for a petite girl like myself! Wearing a pair of pointed toe pumps always adds a touch of elegance, and throwing a bag with shortened straps across the body gives the illusion of looking taller!
I can't wait to show you guys a few of my recent investments in amazing coats soon! Maybe you could find what they look like on my
!!!
______________
Thank you for reading!!!!
XOXO
☆ ♥ ☆ ♥ ☆ ♥ ☆ ♥ - STAY FASHIONABLE, STAY UNIQUE - ♥ ☆ ♥ ☆ ♥ ☆ ♥ ☆