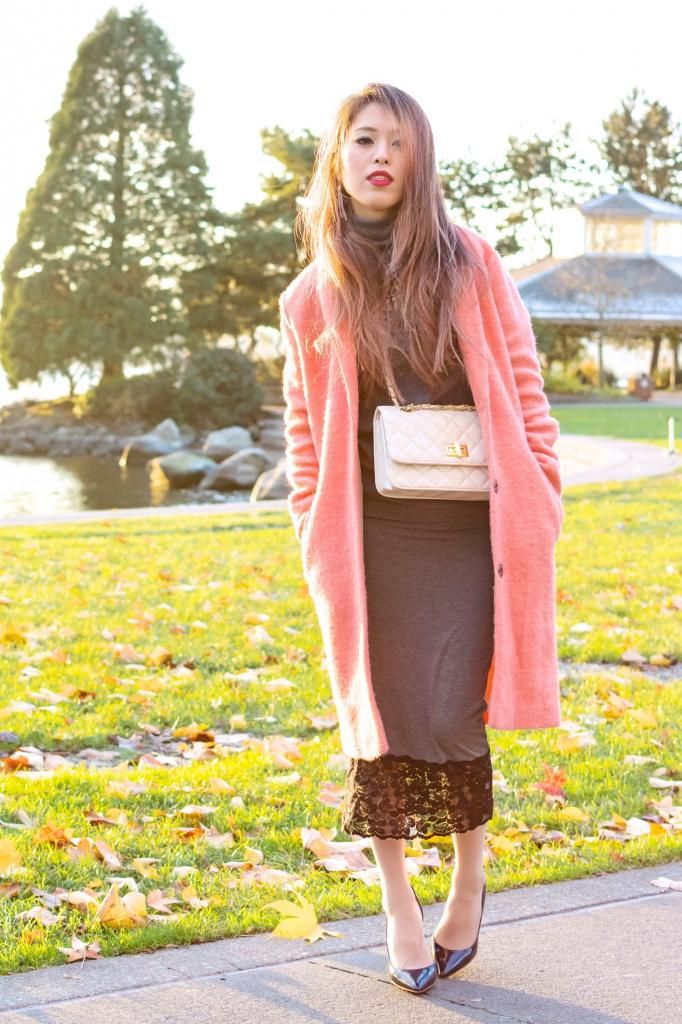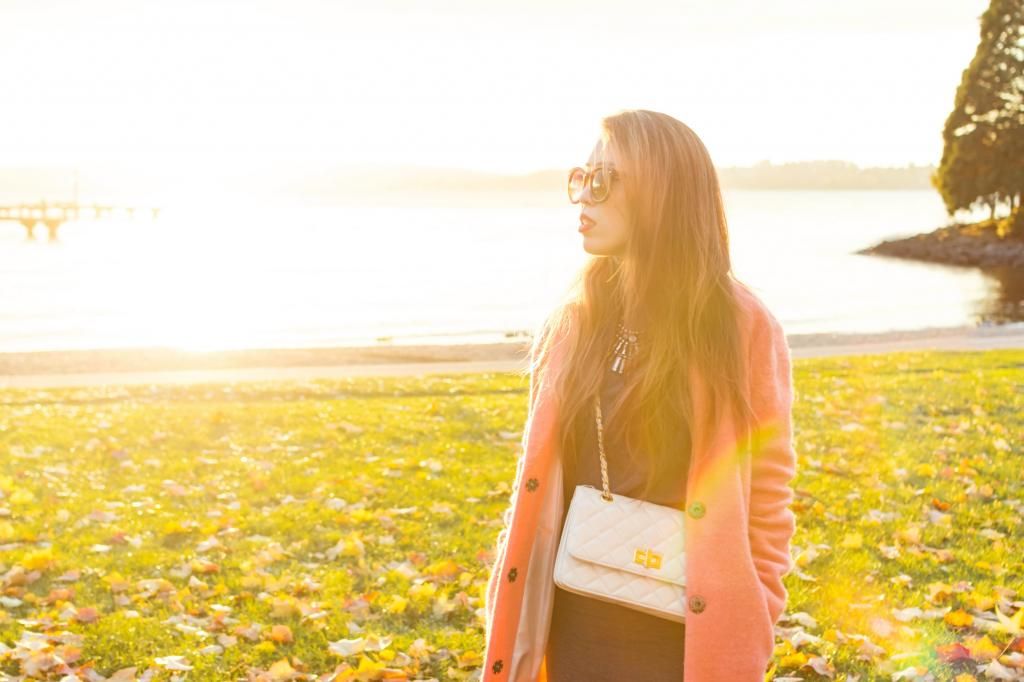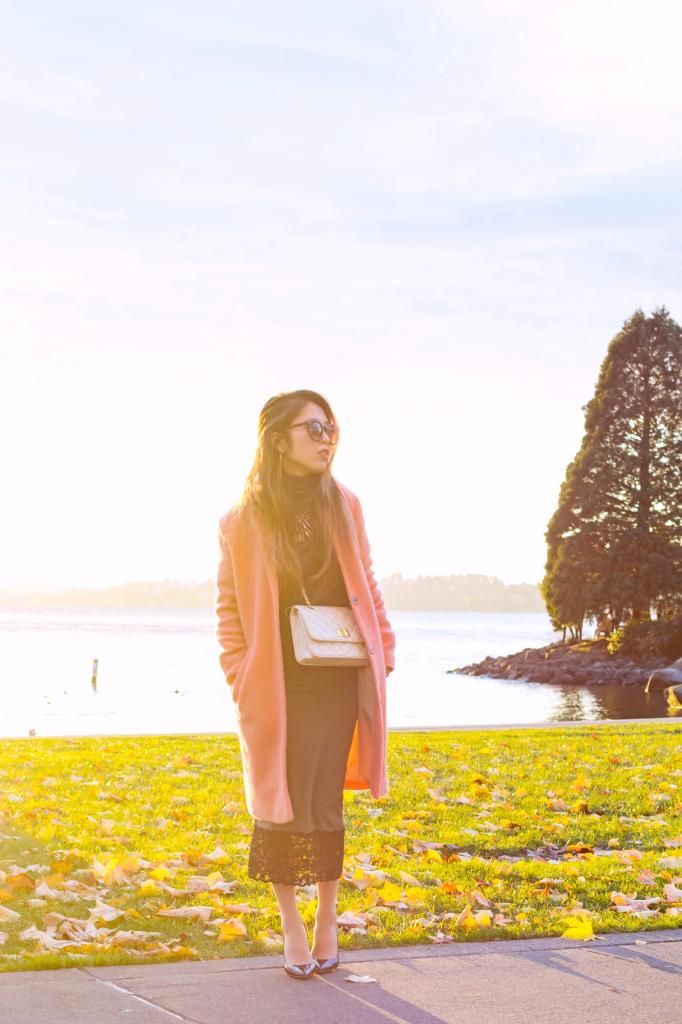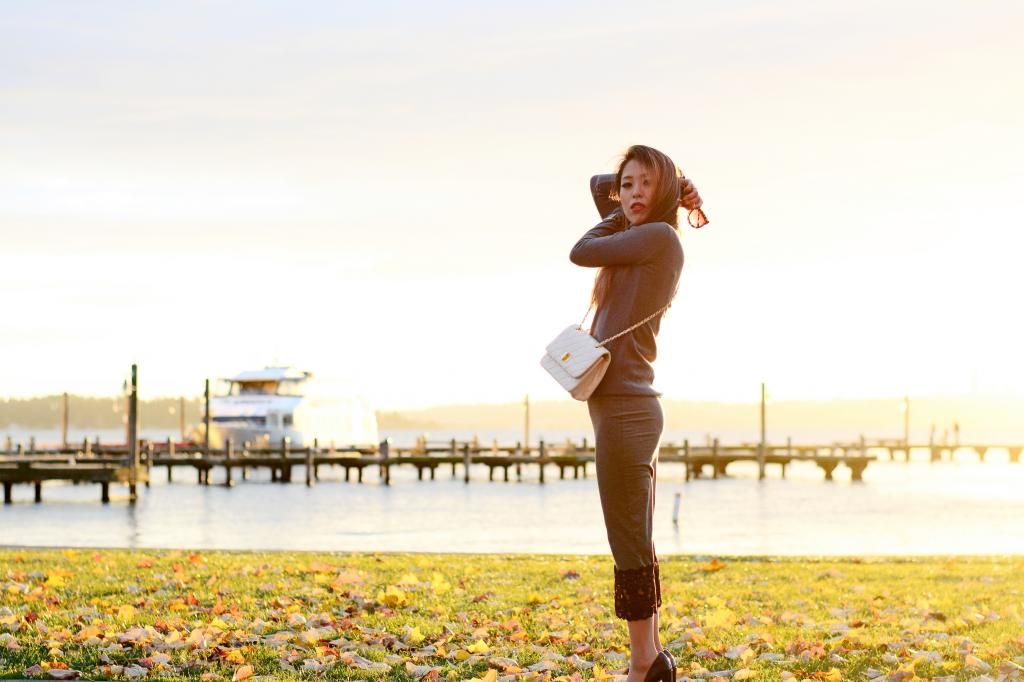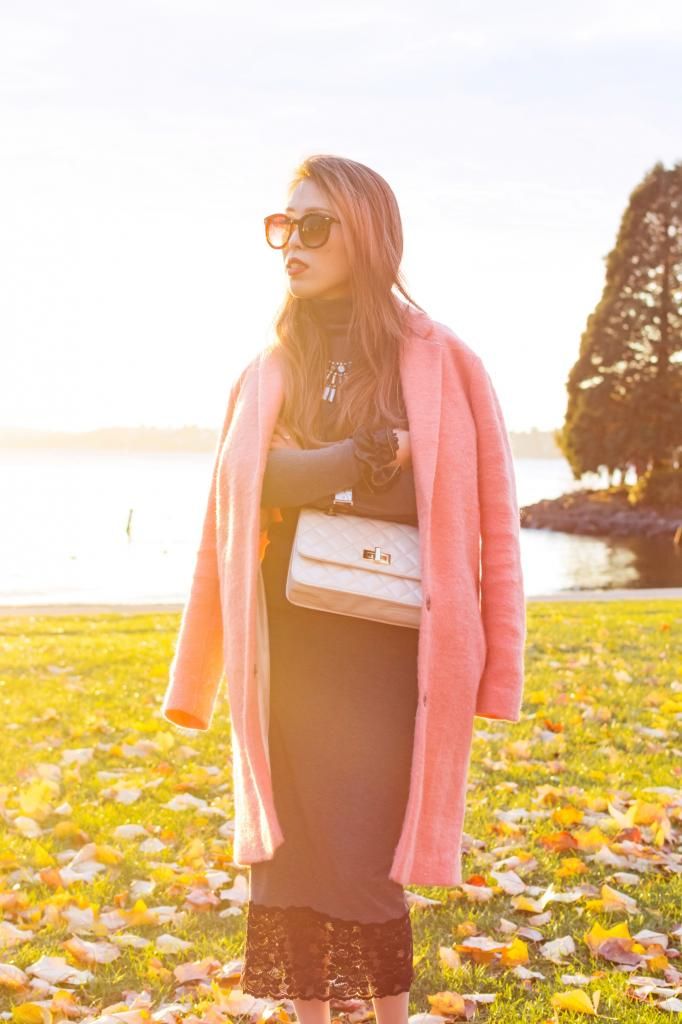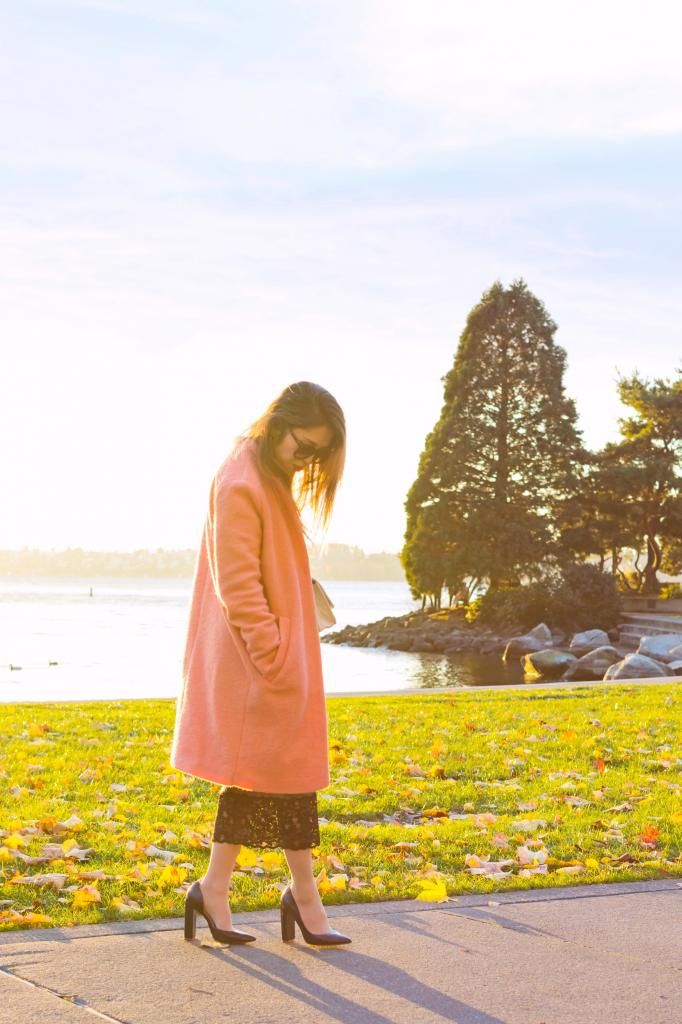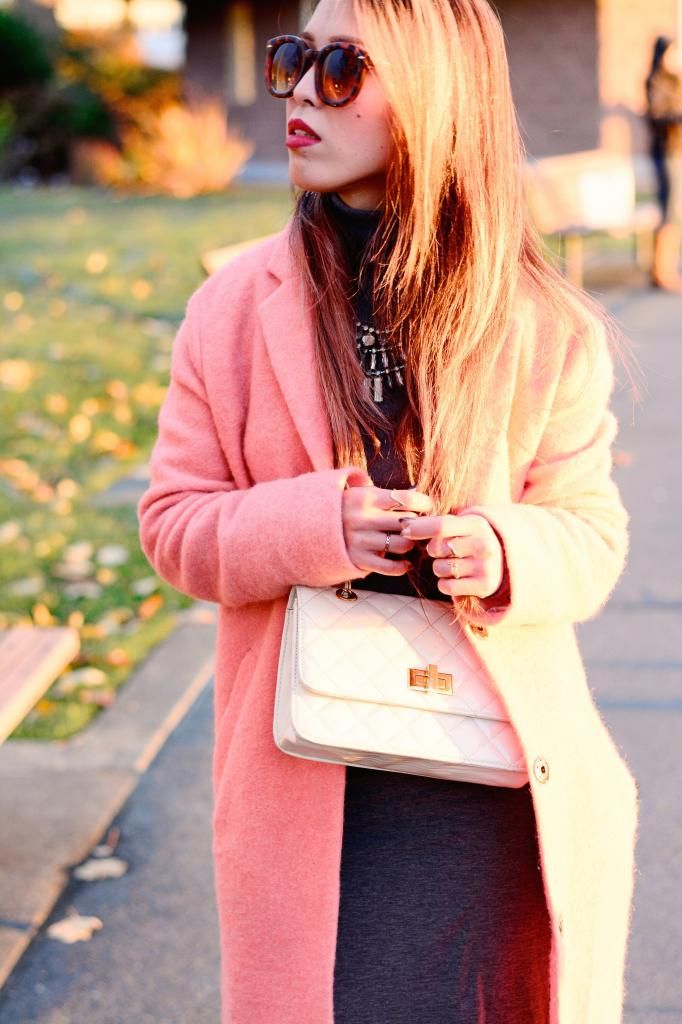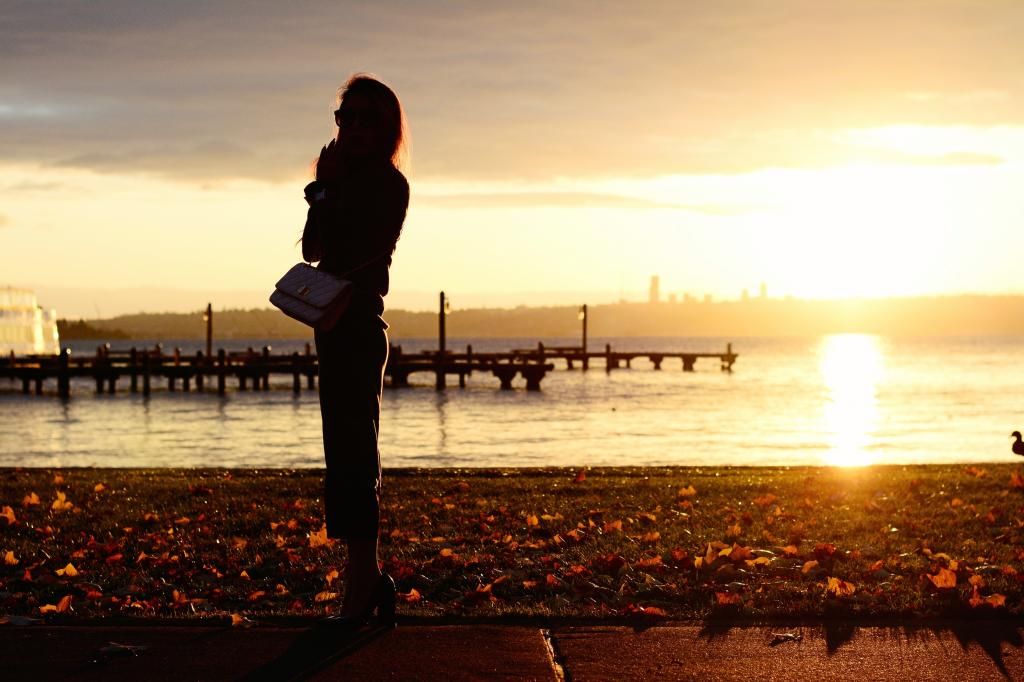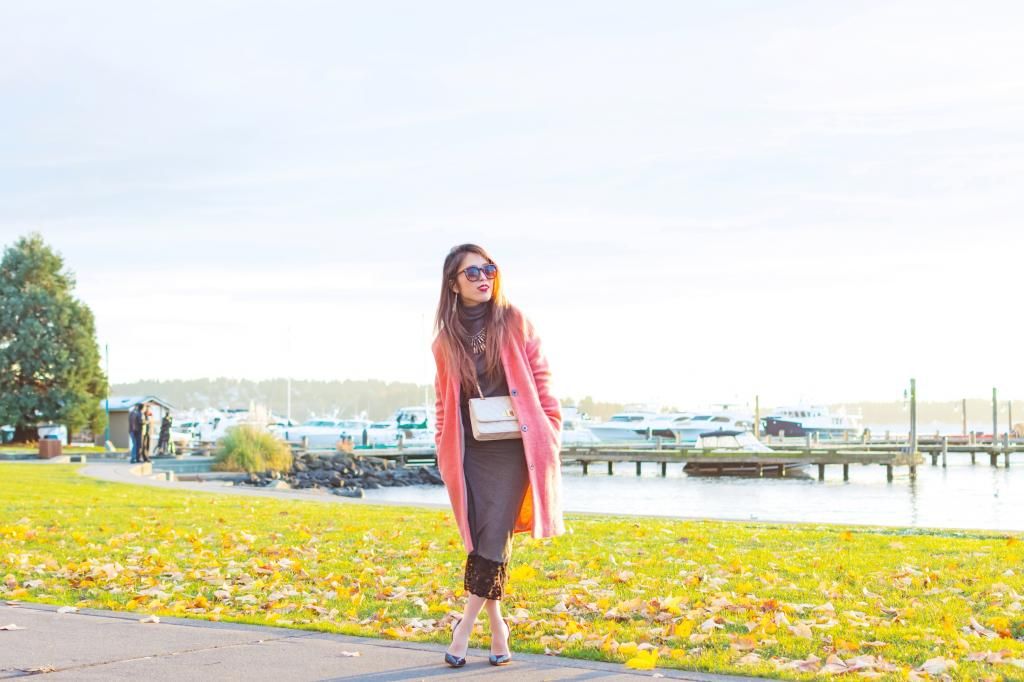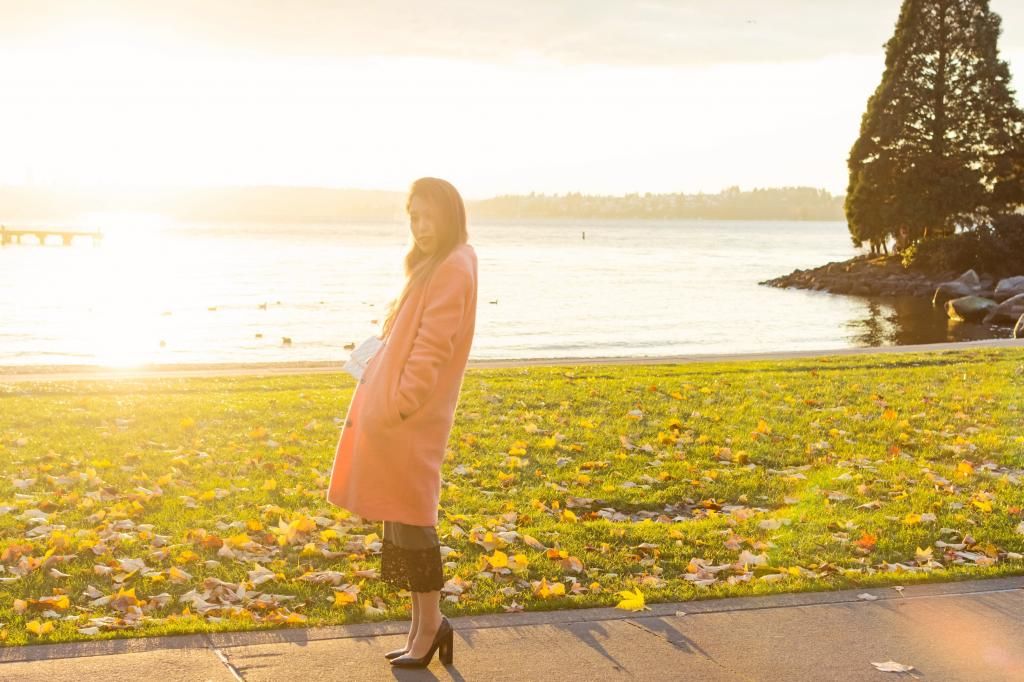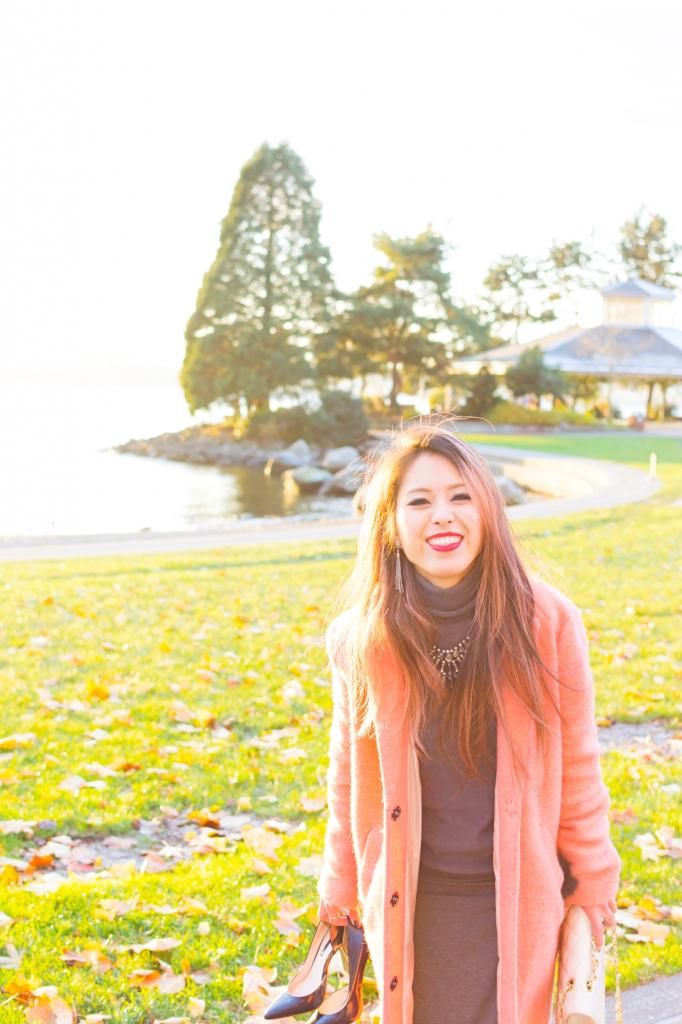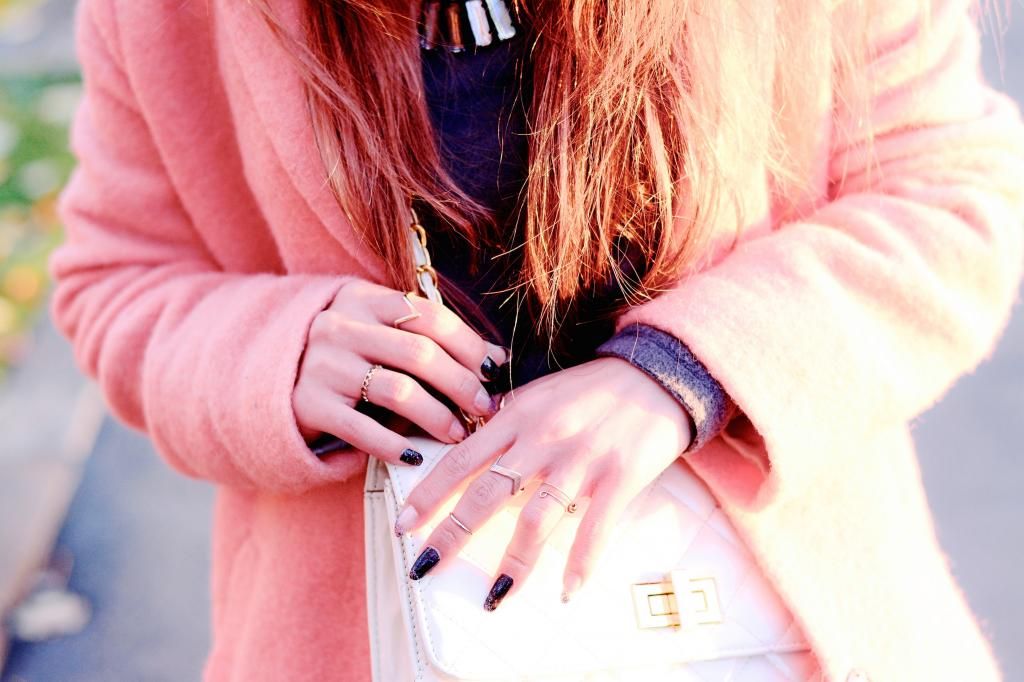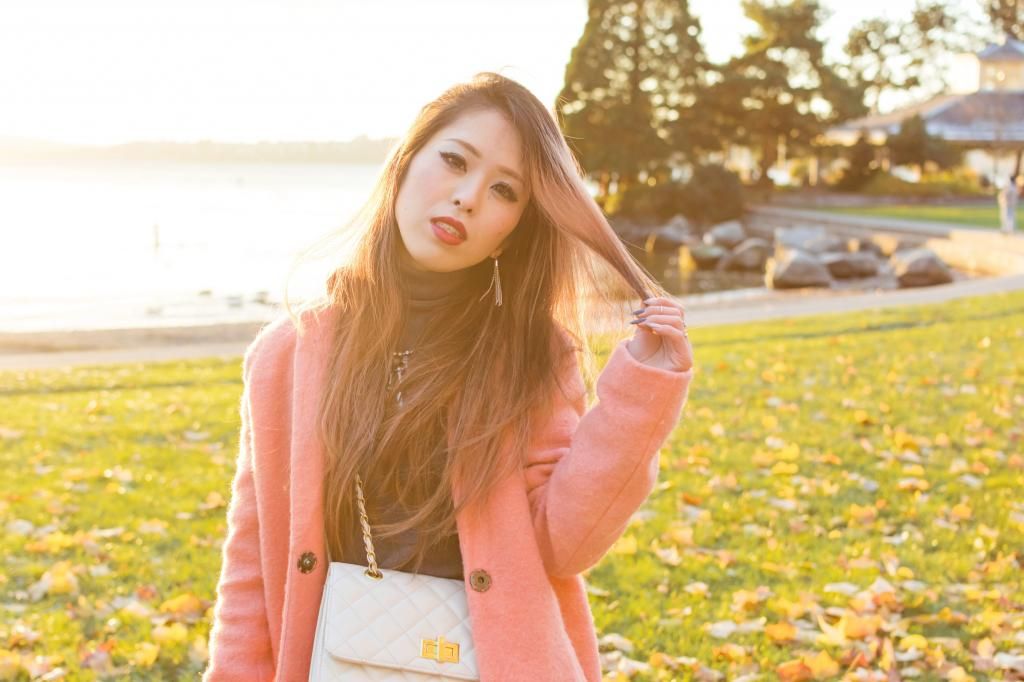 Photographed by
// Kirkland Water Front
TOP :: c/o Now I Style (similar here or here)
SKIRT :: ASOS
COAT :: TOPSHOP (similar here, here, or here)
SHOES :: ZARA
TIGHTS :: Nordstrom Rack
ACCESSORIES :: H&M necklace, Nasty Gal earrings, Forever 21/H&M/ALDO rings
______________
Hi LOVEs!!
Today's post is all about winter coats. Have you invested in a new coat recently? In contrast with summer, during winter you can wear eye-catching outerwear that draws attention while still saving you from the freezing winter chill. Winter is my favorite season, but I refuse to sacrifice good style just to keep warm. There was a time when I believe in "Fashion is torture," but that was the folly of my early 20s! Now that I dress up smart, it was totally the perfect decision to pay extra money to get my hands on this lovely yet extraordinarily cozy pink coat from
TOPSHOP
last year! (Similar
,
, or
!!!) Colored coats are one of the must-haves during this season, and I believe you won't regret having a statement coat in your closet. Even if you are inclined to wear dark colors, consider that you can add considerable impact to your outfit just by putting on a bright coat!! Of course, it's also fun to play around with it to create winter color-blocking looks! If you layer up with a chunky knit or turtleneck, you need not fear the severe temperature!
A few posts ago, I mentioned that I am now attracted more to gray-hued looks. So, as I imagined combining something gray with pink, I wondered if it would turn out be an unexpectedly interesting and chic look... My intuition about this color combination proved right because I love this look, and I am pleased that pairing a long coat with a midi skirt actually works for a petite girl like myself! Wearing a pair of pointed toe pumps always adds a touch of elegance, and throwing a bag with shortened straps across the body gives the illusion of looking taller!
I can't wait to show you guys a few of my recent investments in amazing coats soon! Maybe you could find what they look like on my
!!!
______________
Thank you for reading!!!!
XOXO
☆ ♥ ☆ ♥ ☆ ♥ ☆ ♥ - STAY FASHIONABLE, STAY UNIQUE - ♥ ☆ ♥ ☆ ♥ ☆ ♥ ☆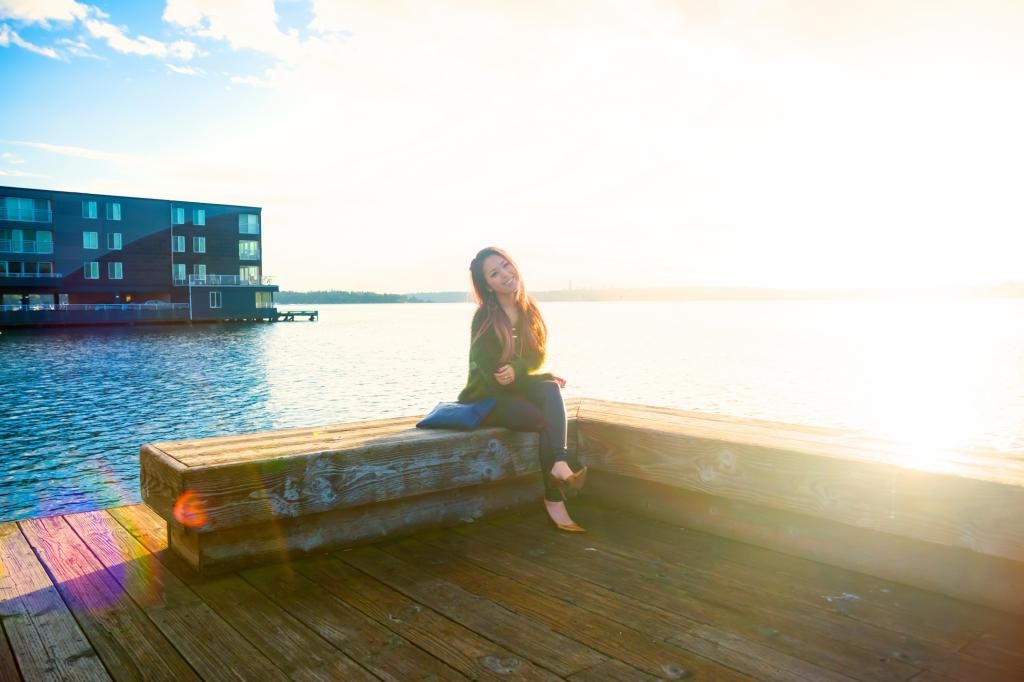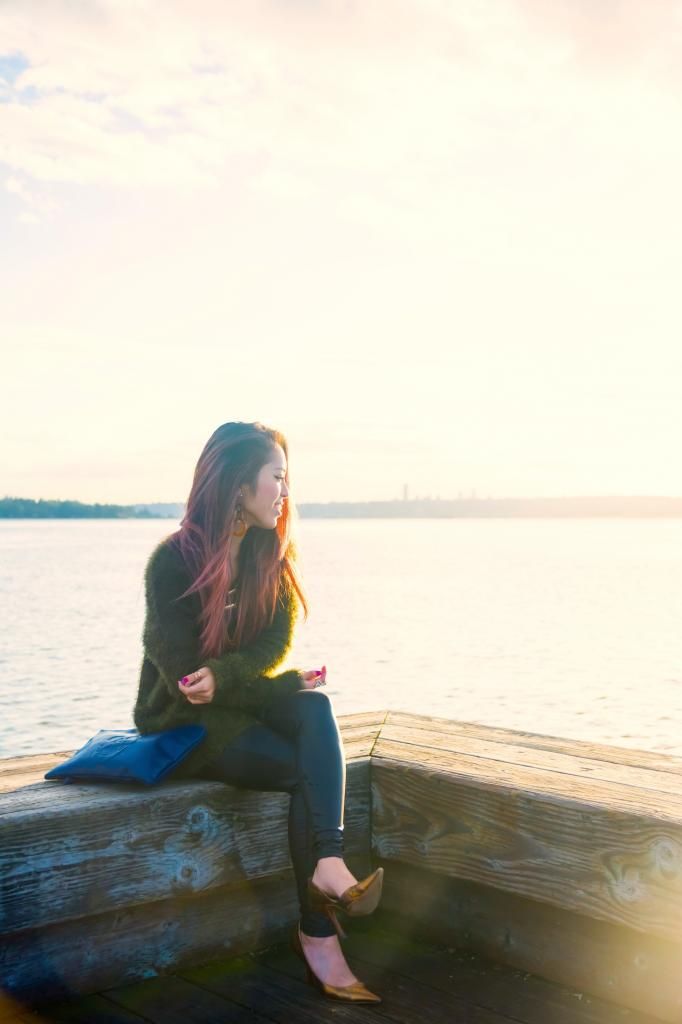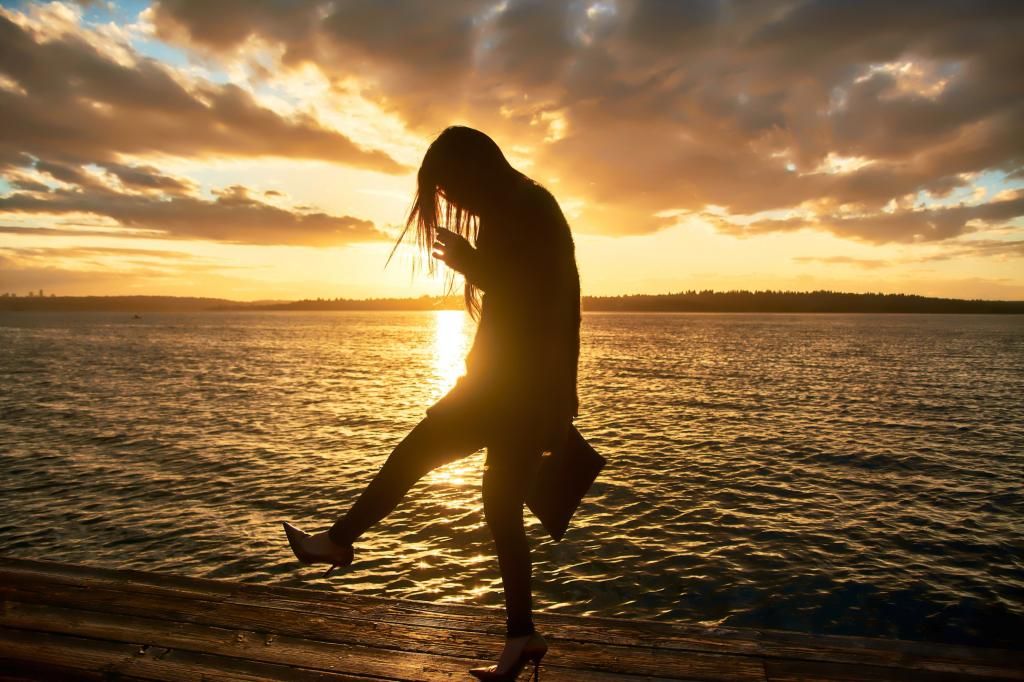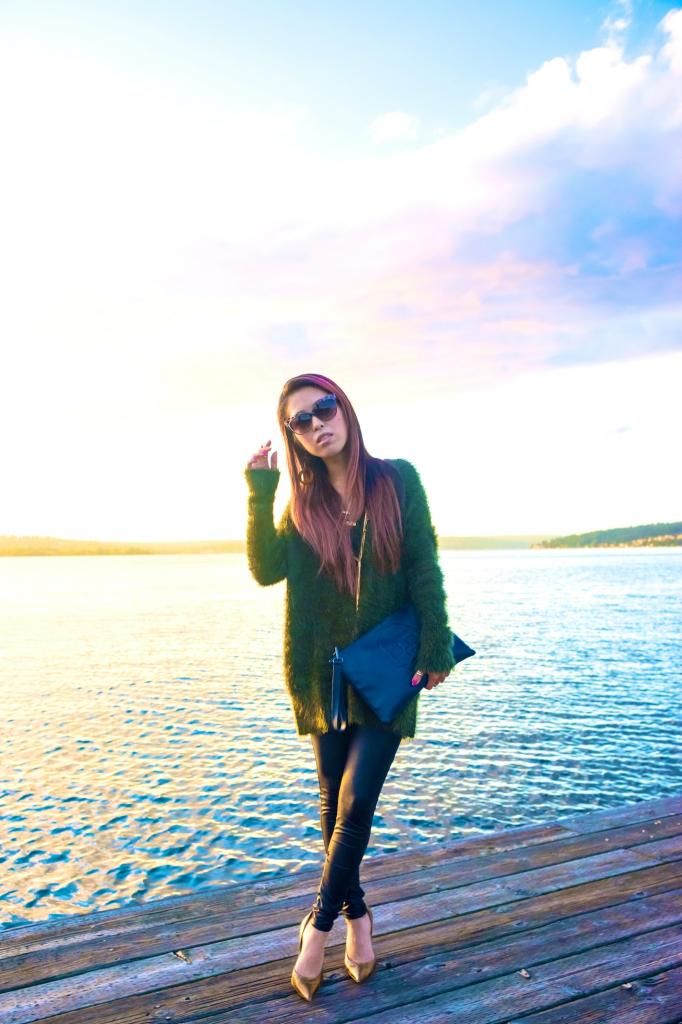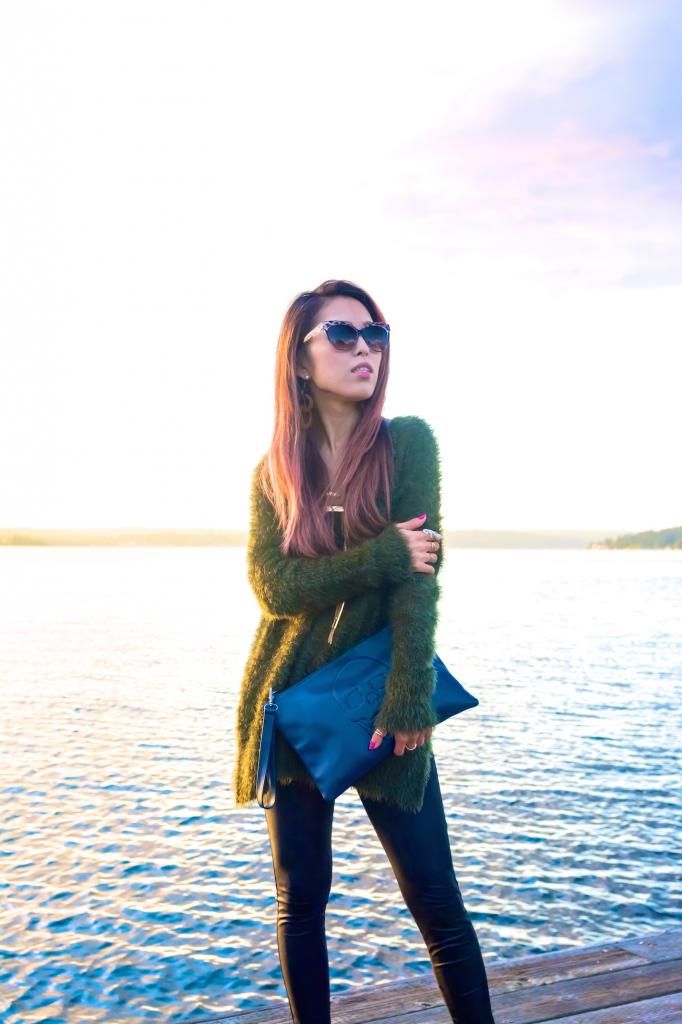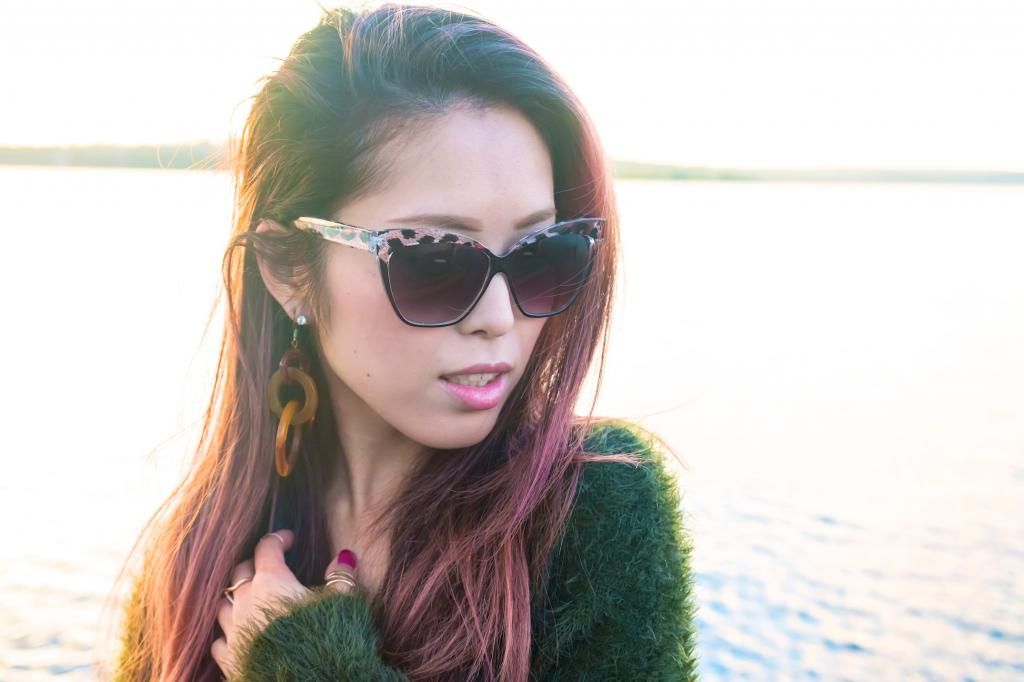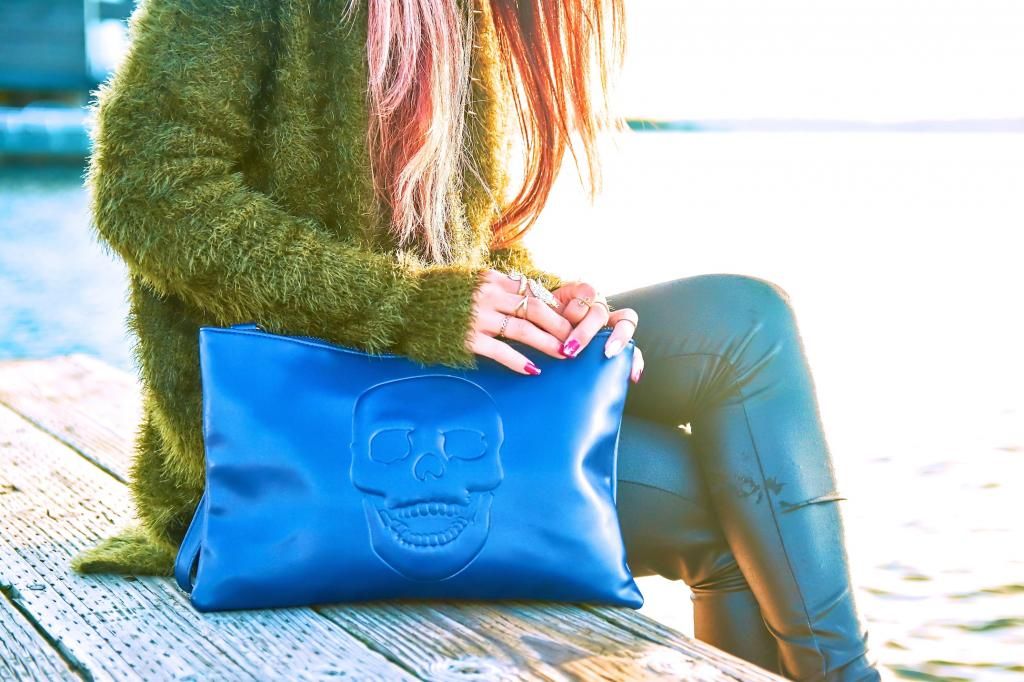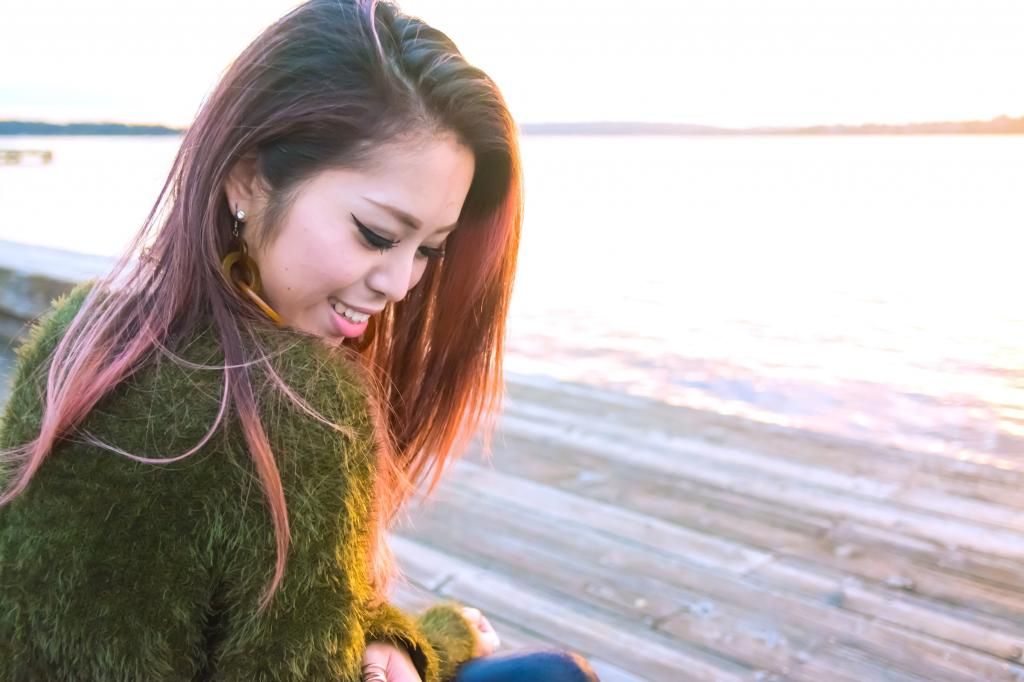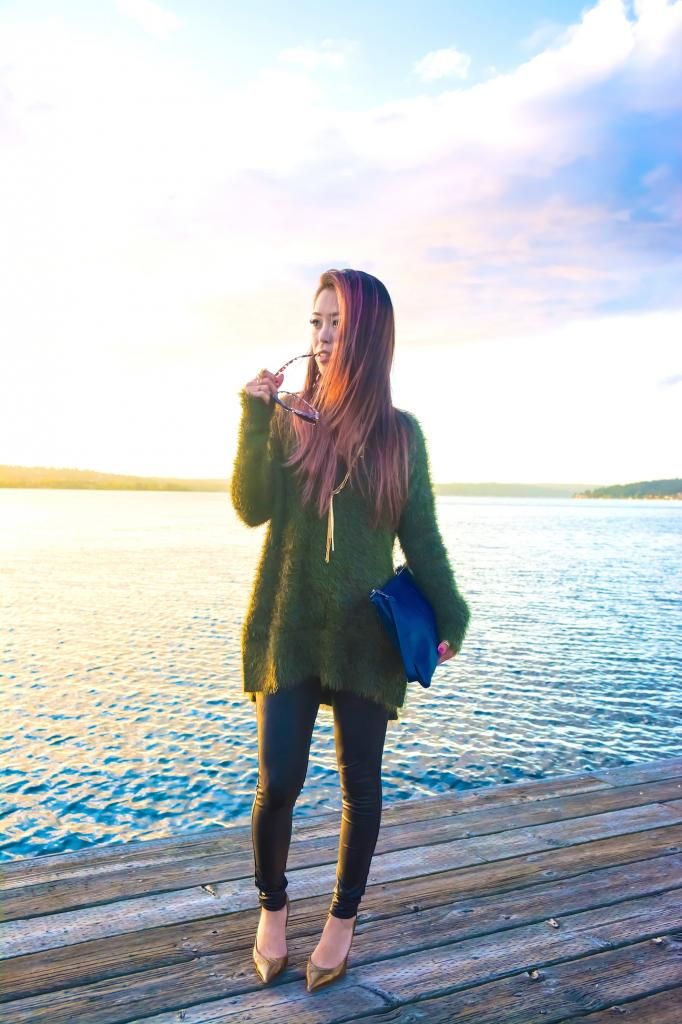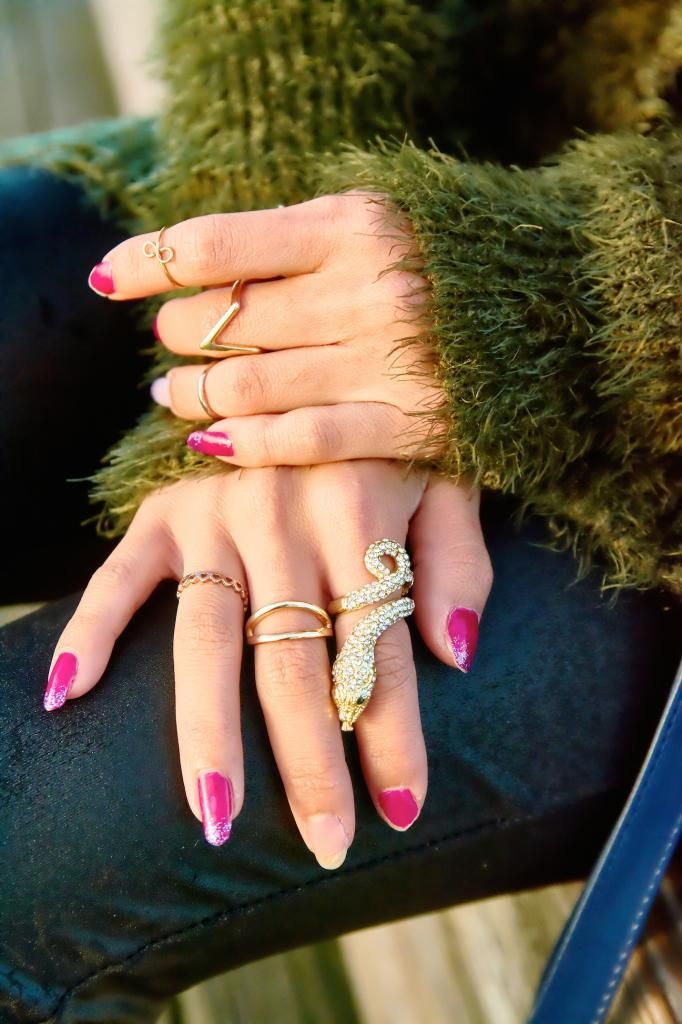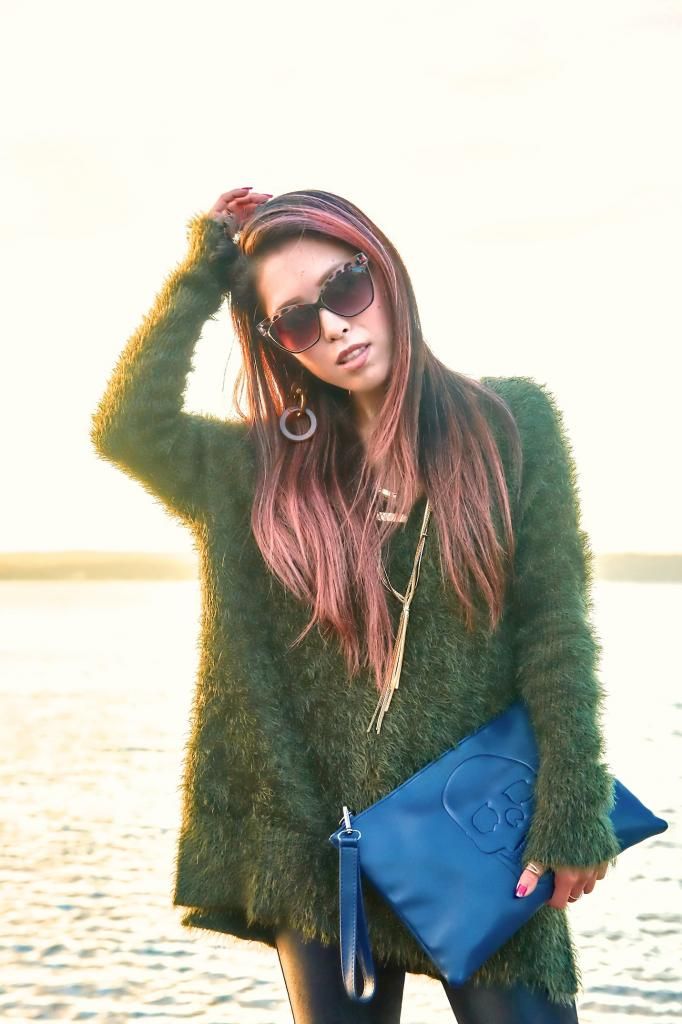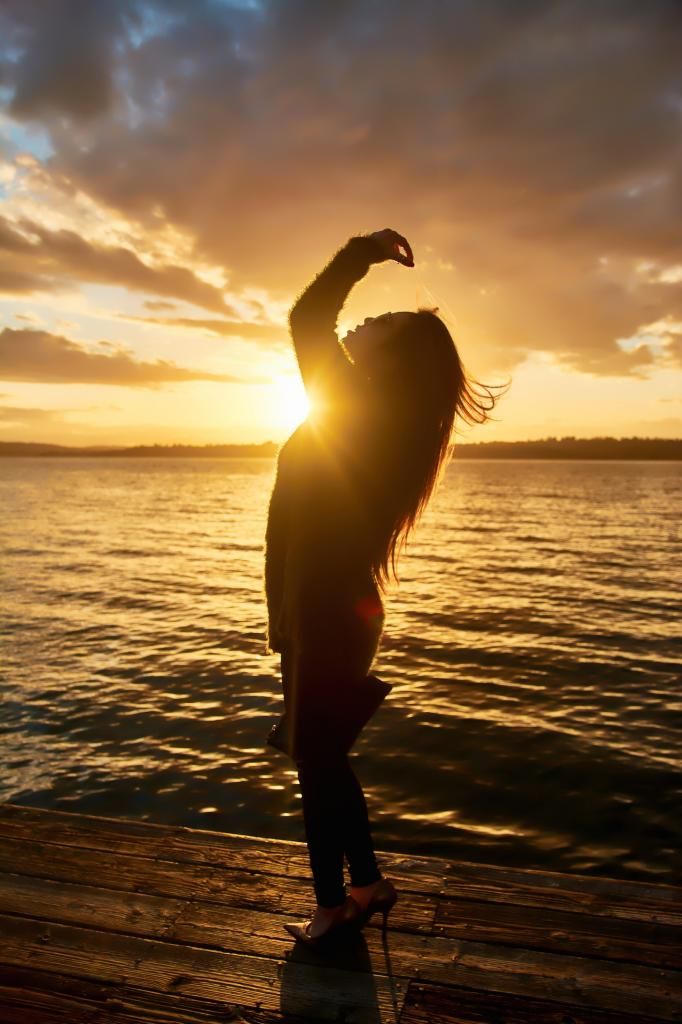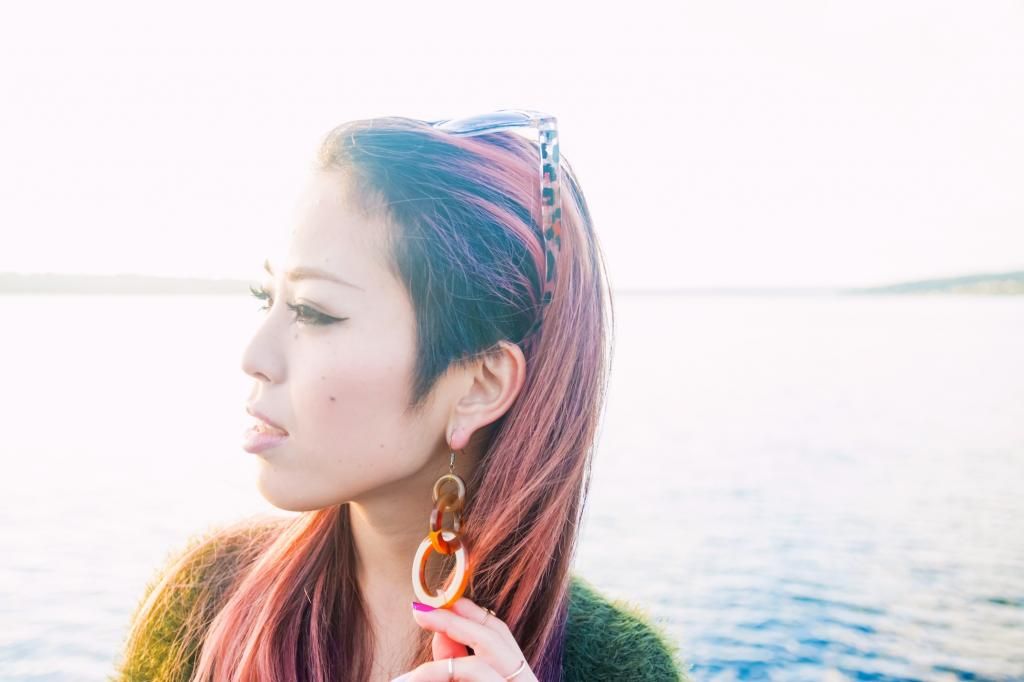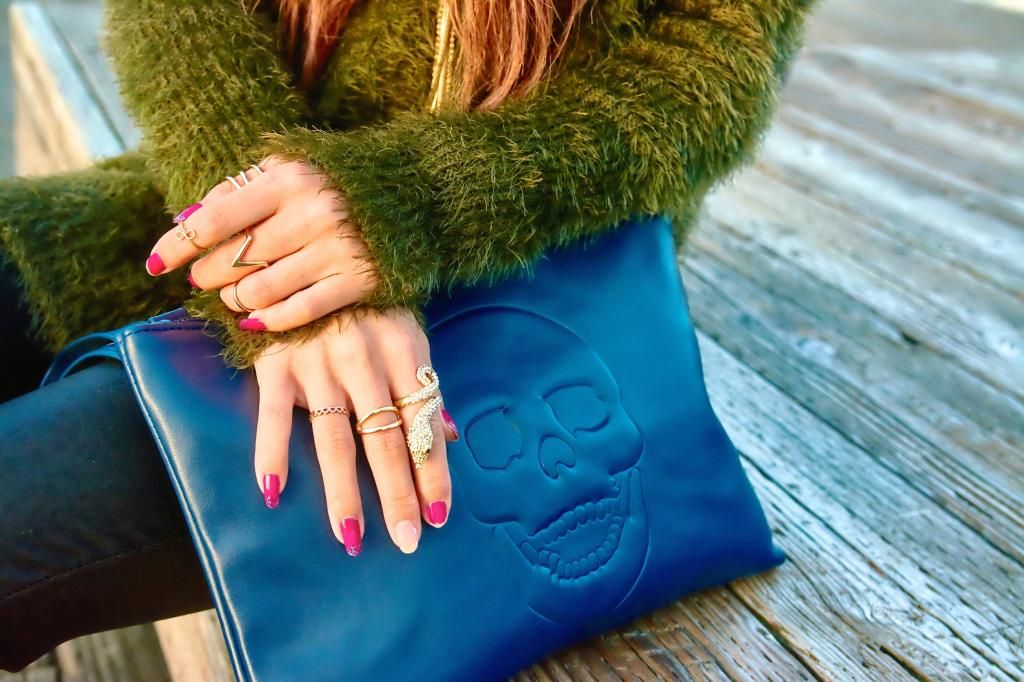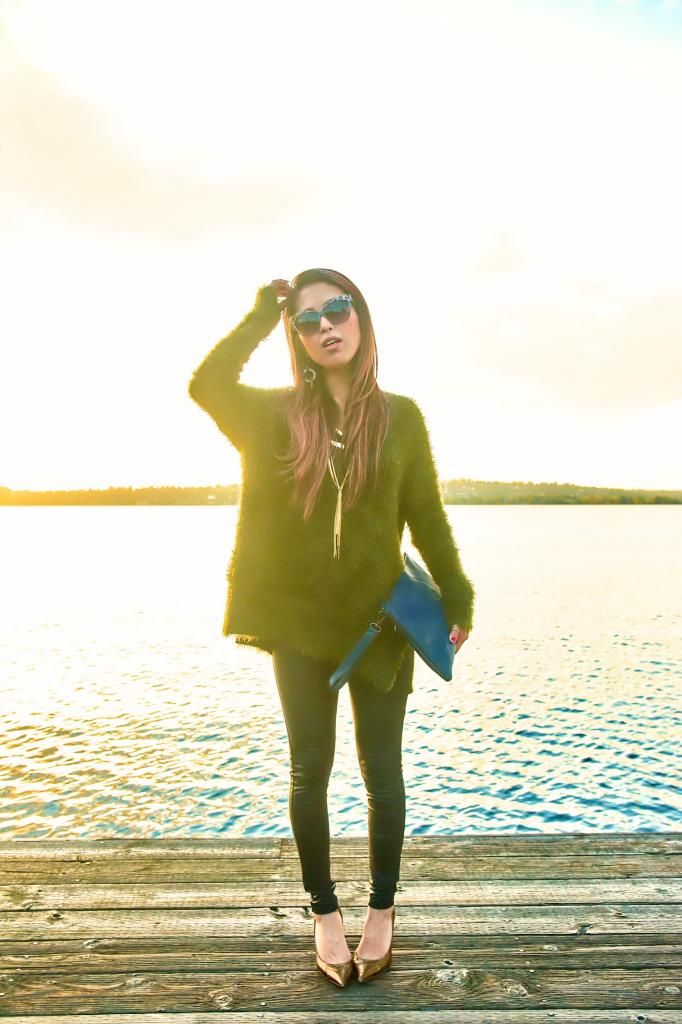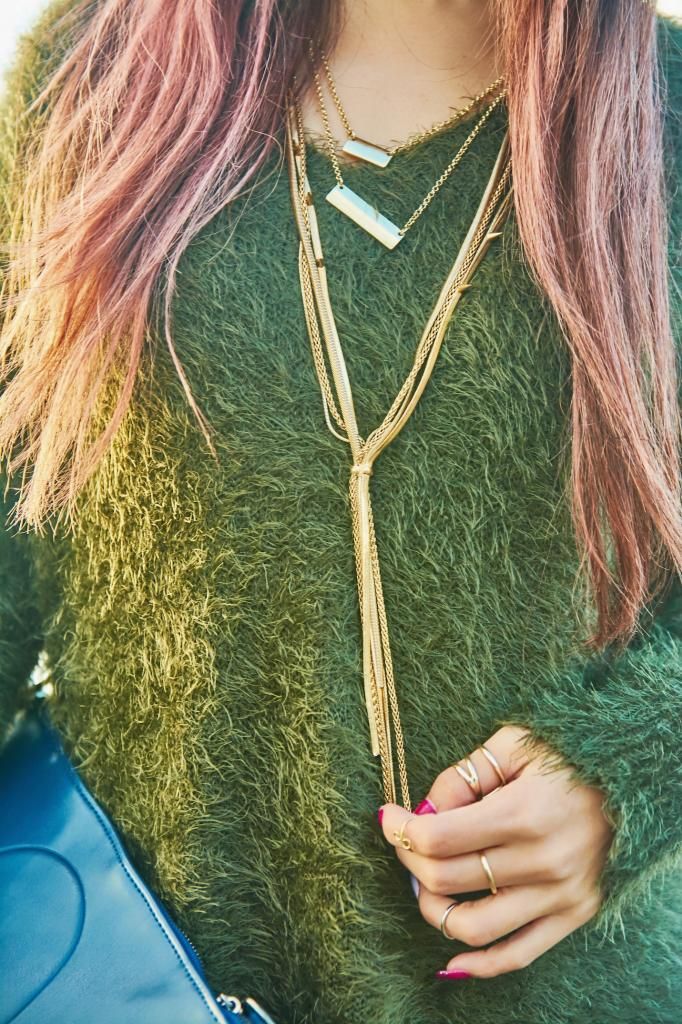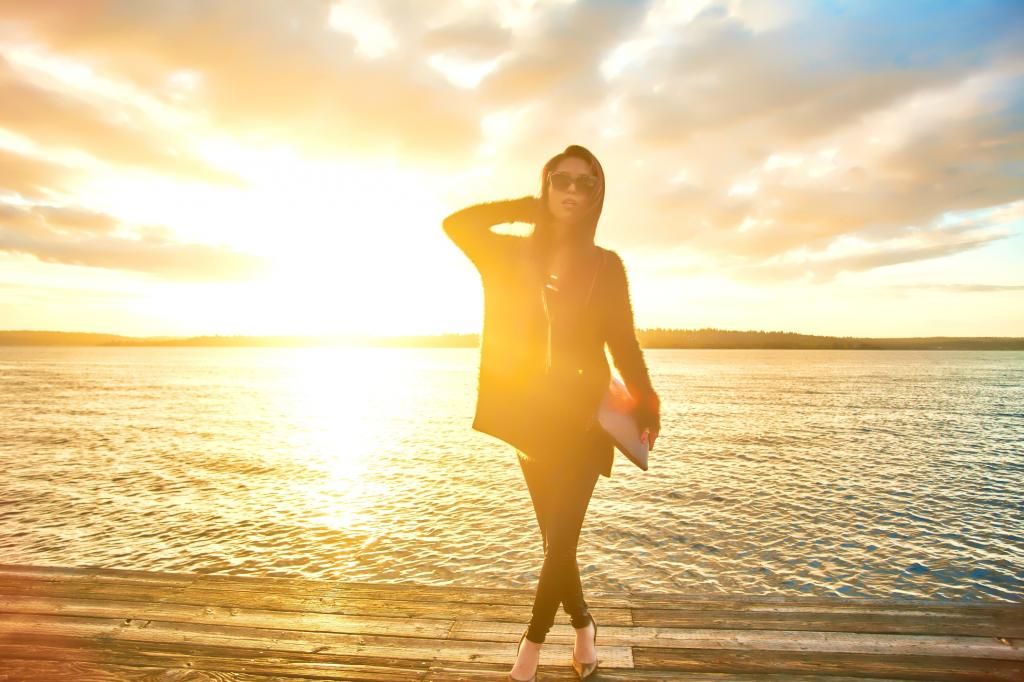 Photographed by
// Kirkland Waterfront
POINTY PUMPS (old, Similar Here): GUESS
SKULL EMBOSSED CLUTCH BAG: c/o Ami Clubwear
SUNGLASSES: Buffalo Exchange
NECKLACES: c/o Charlotte Russe & Charming Charlie
______________
Hi LOVEs!
First and foremost, I wanted to give a big thank you to my friend - Marcus - for photographing me lately to help me out. He is my old friend from my collage and I met him 5 years ago. I am so pleased we connected again after not talking for nearly 4 years! He is my main photographer now, and I am quite impressed with his photography skills although he has never done with fashion photoshoot because photography to him is a hobby and his focus is more nature and animals. I am delighted I was a trigger to expanded his photography expertise, and I hope working with me will help him improve that.
You know, if you are a fashion blogger and you have no one to take photos of your looks, that would be a crucial matter. Even if you do have the person, it could be another issue when he or she is seemingly uncomfortable to work with. I had been struggling with those difficulties, but he definitely saved me a lot. And he more impressed me as we work together because of the amazing results he creates!
I was more than happy that we ended up choosing the best location for our first shoot. Look at the insanely spectacular sunset... I've never ran into this amazing golden hour in Seattle. Plus we captured it during the photoshoot. It's double yays! I think you know that feeling like "I am so thankful for everything right now" whenever you witness the sunset. It even strengthens the feeling that "I am so glad I am alive and I can feel it from the bottom of my heart."
My life has been very tough. I believe I am not the only one who says that. However, I really appreciate I've encountered countless moments of little happiness like this. Instead of complaining how hard your life is, it's definitely worth and you can make better life if you try to find anything that makes you happy and smile, and even be appreciative for your pitfalls and struggles. "Pain makes stronger, tears makes you braver, and heartbreaks makes you wiser, so thank the past for a better future." A good thing ALWAYS comes after a bad thing, right?
New autumn season means new knit hunting! I got this
comfiest fuzzy knit last month at
, and I've been seriously in love with it! The comfortableness is just mind blowing. No lies, I can sleep in this! I love how this knit could be worn in dress up and dress down. When I attended the Seattle's big fashion show, Downtown Seattle Rocks the Runway,
I styled it up with a lace midi skirt and floral sandals, accessorizing in some gold jewelry
. And this time I wanted to go for a laid back style to enjoy the beautiful sunny day so I chose leggings and gold pointy pumps. To me, paying a little attention to add some accessories is a key to polish a look. I can't walk out the door without a single accessory forgotten. I appreciate that mixing in gold jewelry offers the right amount of accent to this simple look, and even looked better with the gold sky.
Happy Tuesday sweet pies!
♥
______________
Thank you for reading!!!!
XOXO
☆ ♥ ☆ ♥ ☆ ♥ ☆ ♥ - STAY FASHIONABLE, STAY UNIQUE - ♥ ☆ ♥ ☆ ♥ ☆ ♥ ☆