Hi LOVEs! Happy Thursday!
I realized that I've never shared any pictures from my
, where I post more of what's happening in my personal life! Food, beauty, new hauls, events etc.... Oh and of course, a lot of #selfies!!! lol
If you follow me already, I apologize the double grams, but at the same time I REALLY appreciate your support, love and follow!!! <3 <3 <3
If not, follow along @
! And if you have your account and want me to check out yours, please feel free to leave your name on the commotion section below!
Okay here we go!!!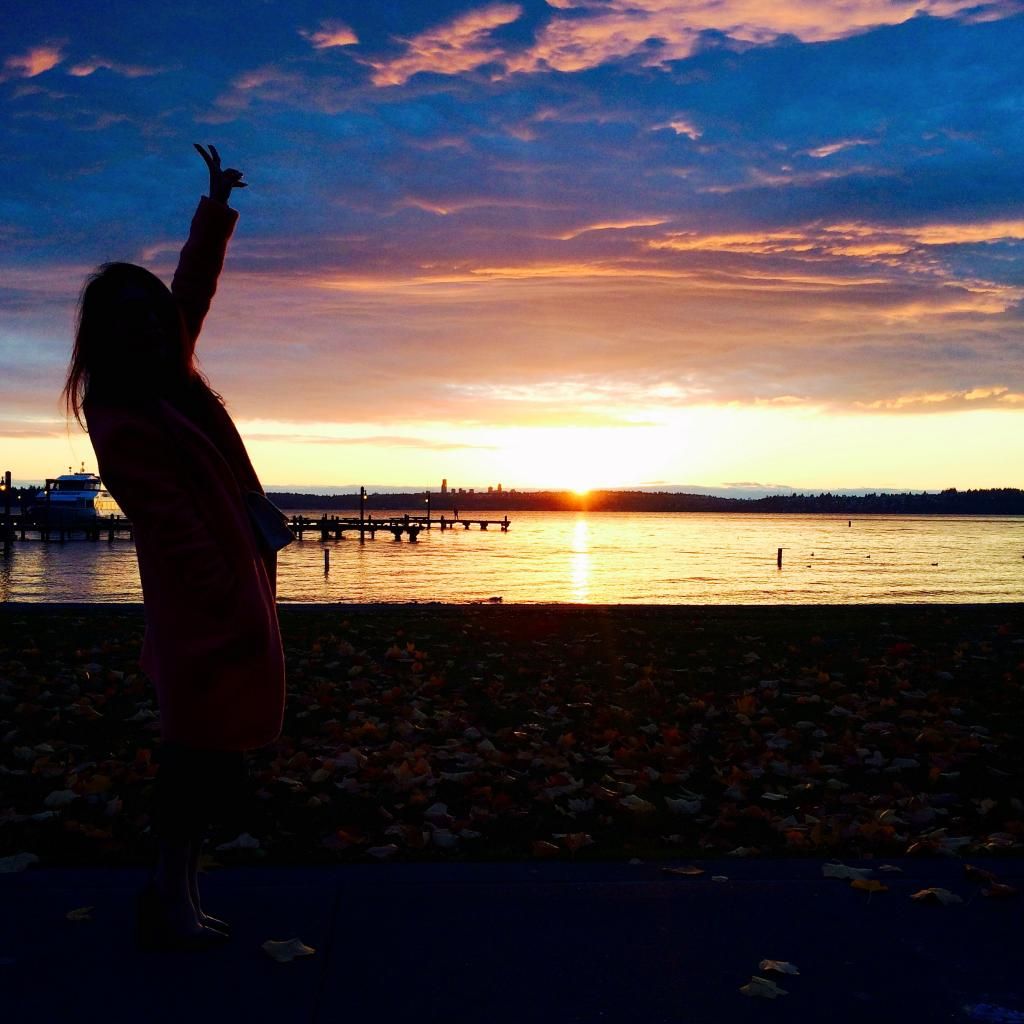 Right after wrapping up photoshoting, captured this breath-taking sunset at Kirkland Water Front!!! Literarly I stunned and couldn't speak for a while...
#OOTD inspo with my new "
" tee c/o
QTee
- Such a perfect tee for me! If you want one for yourself with some $$ discounts, use "
QTA15
" on
BEANIE :: c/o ShopChicStud | CARDIGAN & SHORTS :: TOPSHOP | NECKLACE :: c/o Charlotte Russe | BOOTIES :: Just Fab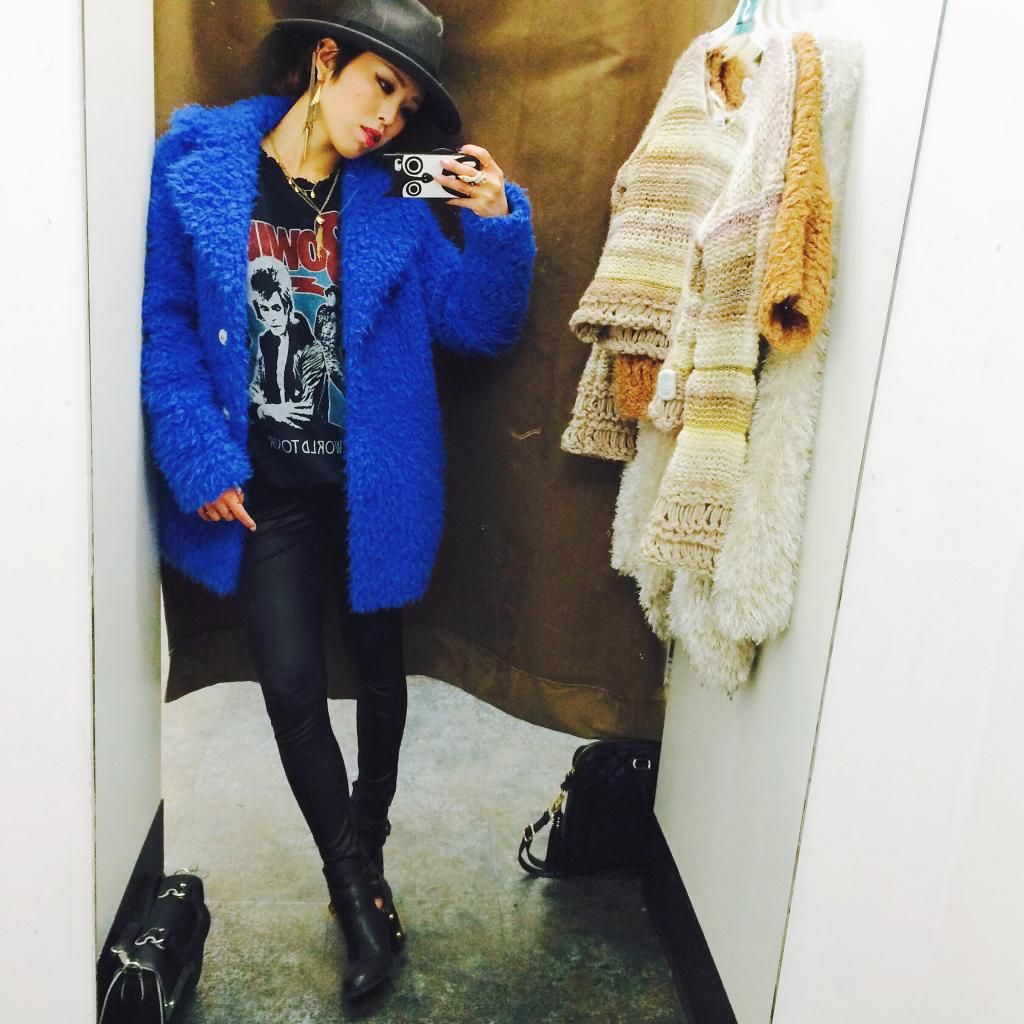 A busy day with my casual rock look, and made a quick visit at Buffalo Exchange. Sold a bunch of clothes I no longer wore, and scored lovely clothes and accessories in return!!
TOP :: Urban Outfitters | BOTTOM :: Forever 21 | SHOES :: JustFab | OUTERWEAR :: TOPSHOP | ACCESSORIES :: Urban Outfitters ear cuff, Goodwill necklace, H&M hat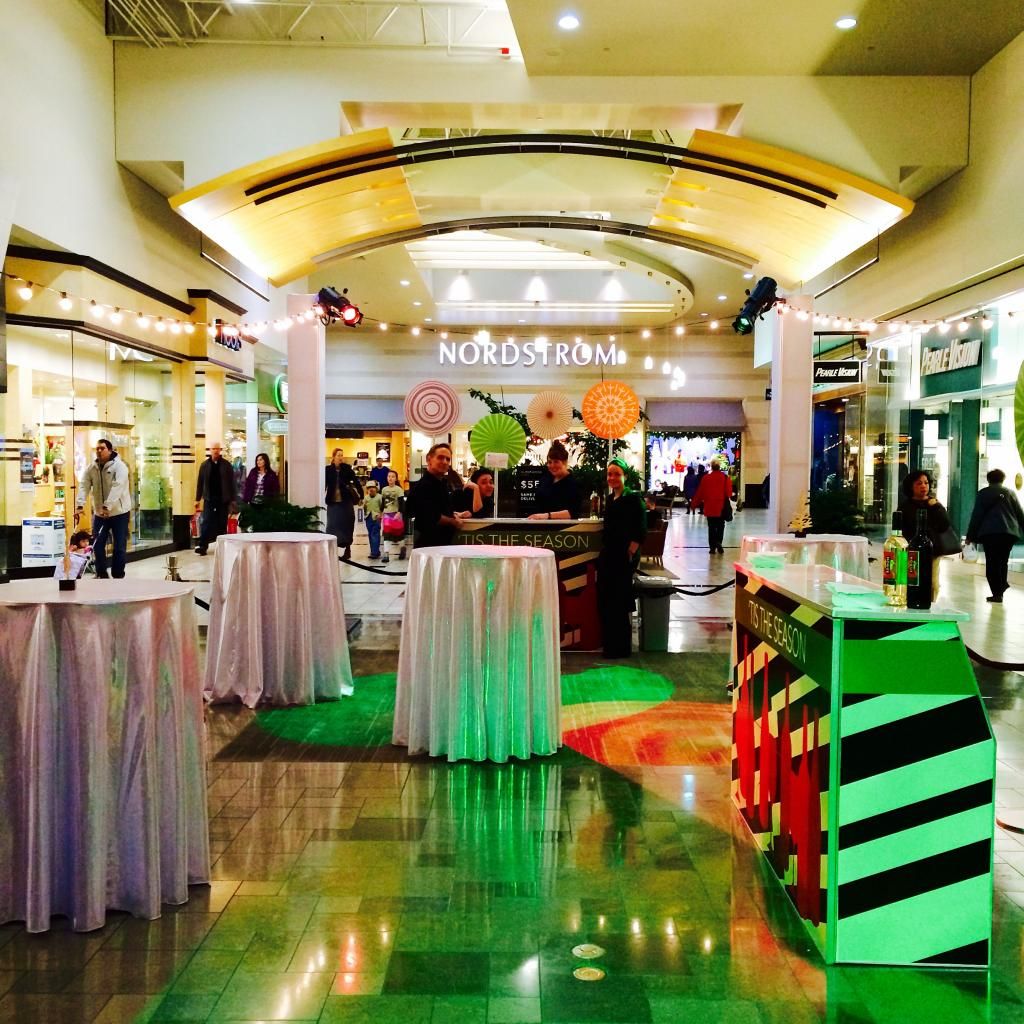 Was invited to an exclusive blogger holiday event at Alderwood Mall #MerrierThursday
Stopped by Michael Kors during the event, and I was just obsessed with E V E RY T H I N G at the store!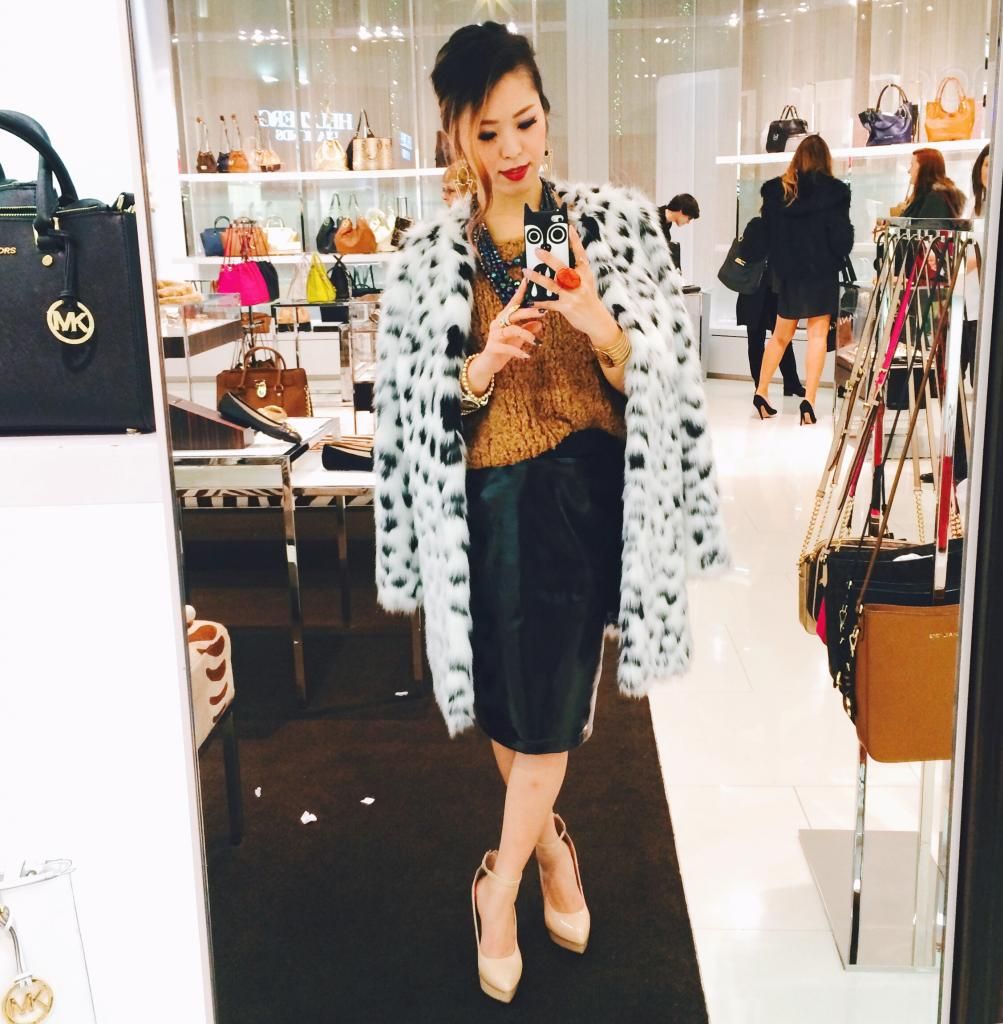 Isn't this coat just fabulous?? @Michael Kors - Shop it
!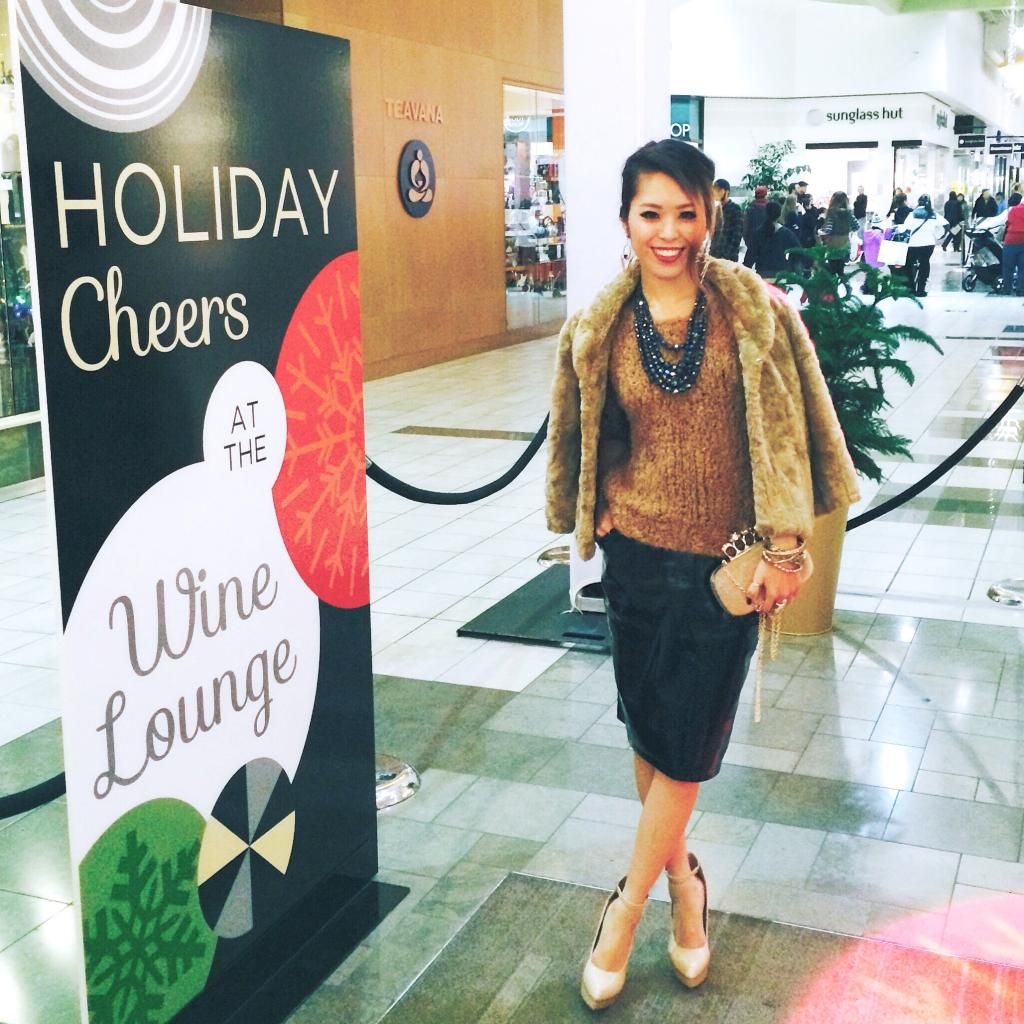 My #OOTN for the night at the event. It's all about rocking neutral color!
TOP :: thrifted via Buffalo Exchange | SKIRT :: H&M | SHOES :: ShoeDazzle | EARRINGS :: Crossroads Trading Co. | NECKLACE :: H&M | CLUTCH :: Pinkbasis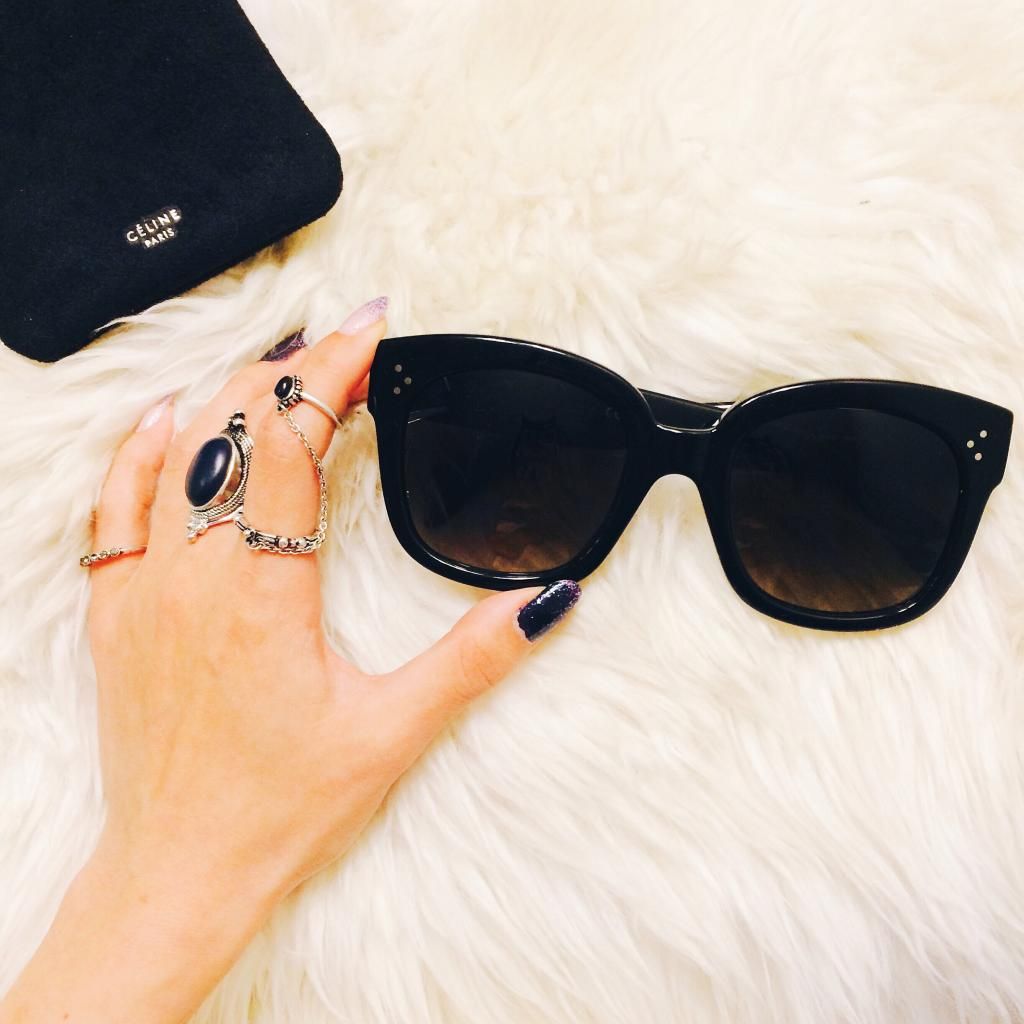 Hellooooo there! My new Celine sunglasses for my late birthday present - New Black Audrey via Barney's New York in downtown. LOVE THEM TO DEATH.
In my new AWESOME fur vest c/o
! Super versatile and warm! Can't get enough of the pale pink, too!
Stay tuned for how I styled it as well as other
Tobi
items on upcoming post!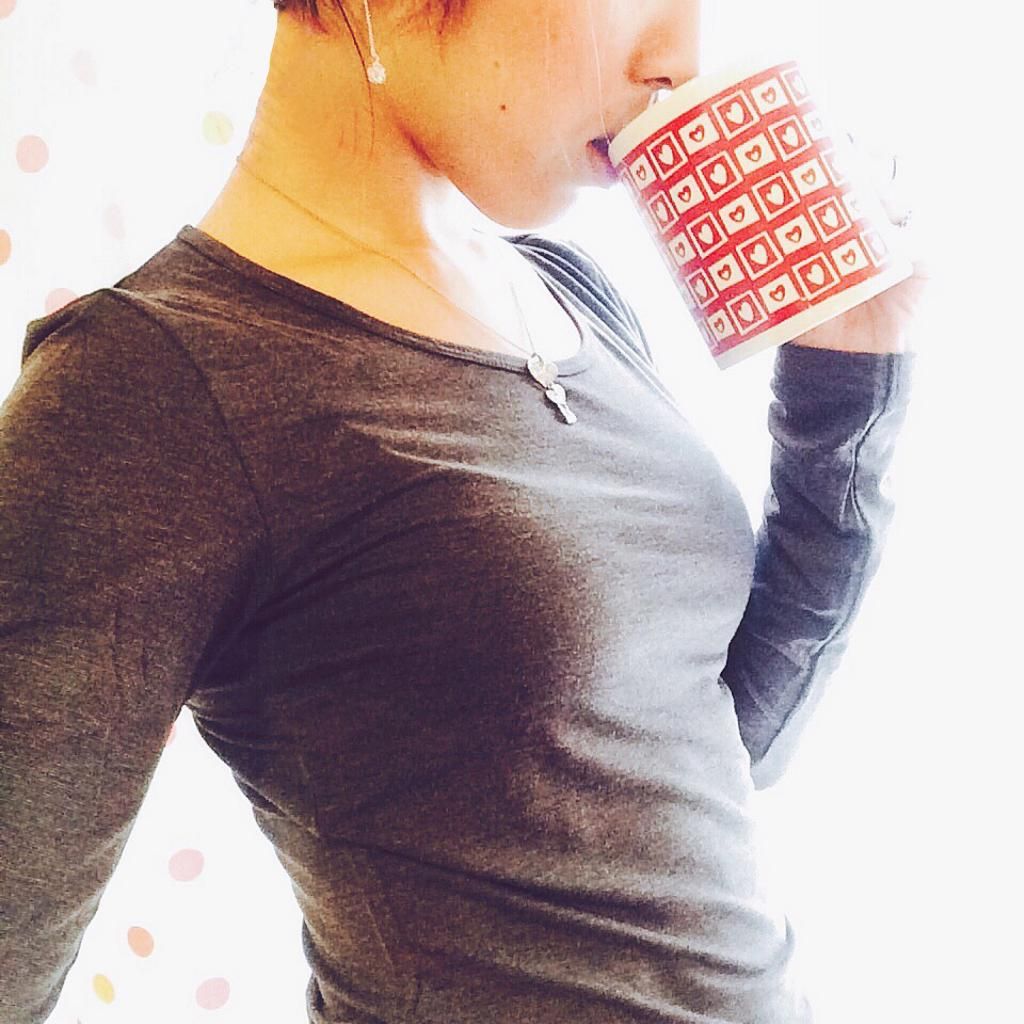 Staying warm in my new Heattech top c/o
UNIQLO
for the #
campaign!
"
Share pics of your own cold situations where you wish and tag #FeeltheWarmth for a chance to win one of 500 Heattech pieces
giving away this season!
"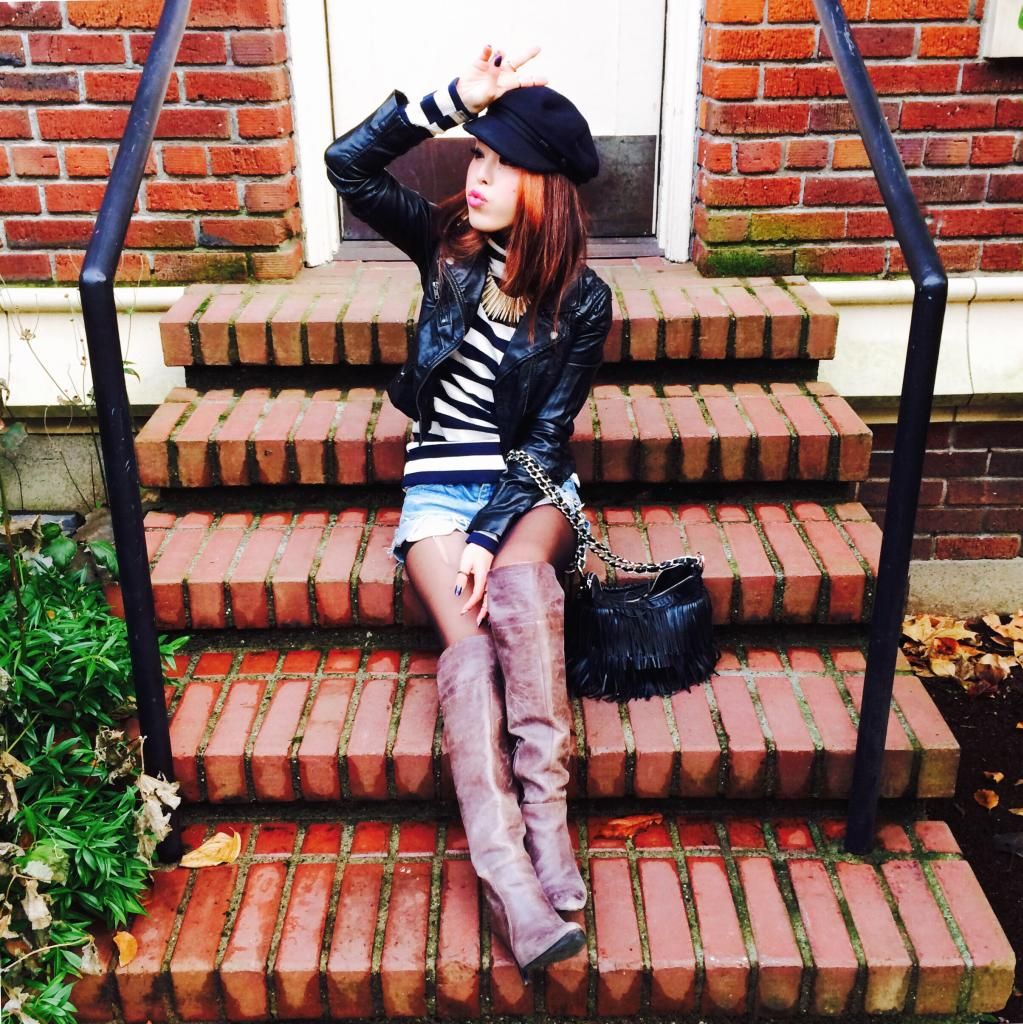 One of the go-to favorite ensembles! Details coming soon on the blog!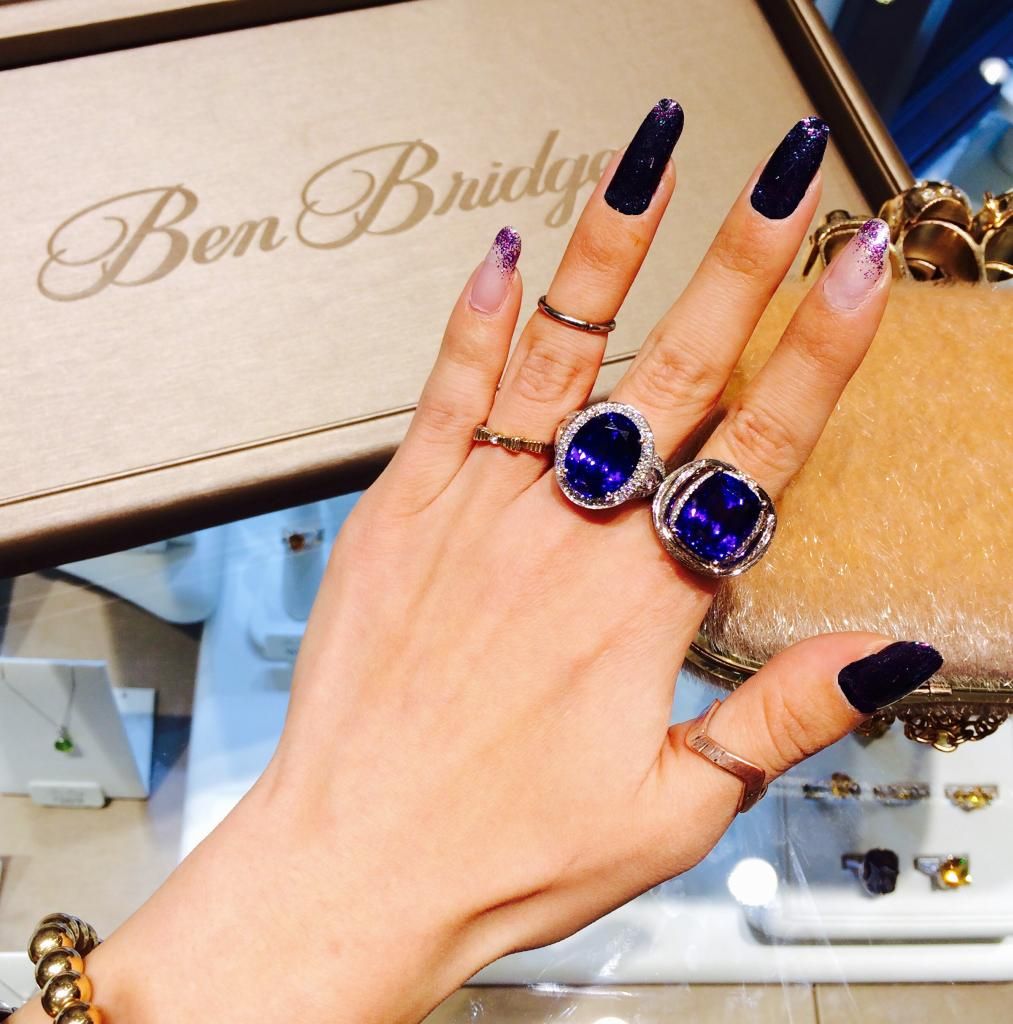 At
, tried million Tanzanite Diamond rings! I was speechless... OMG!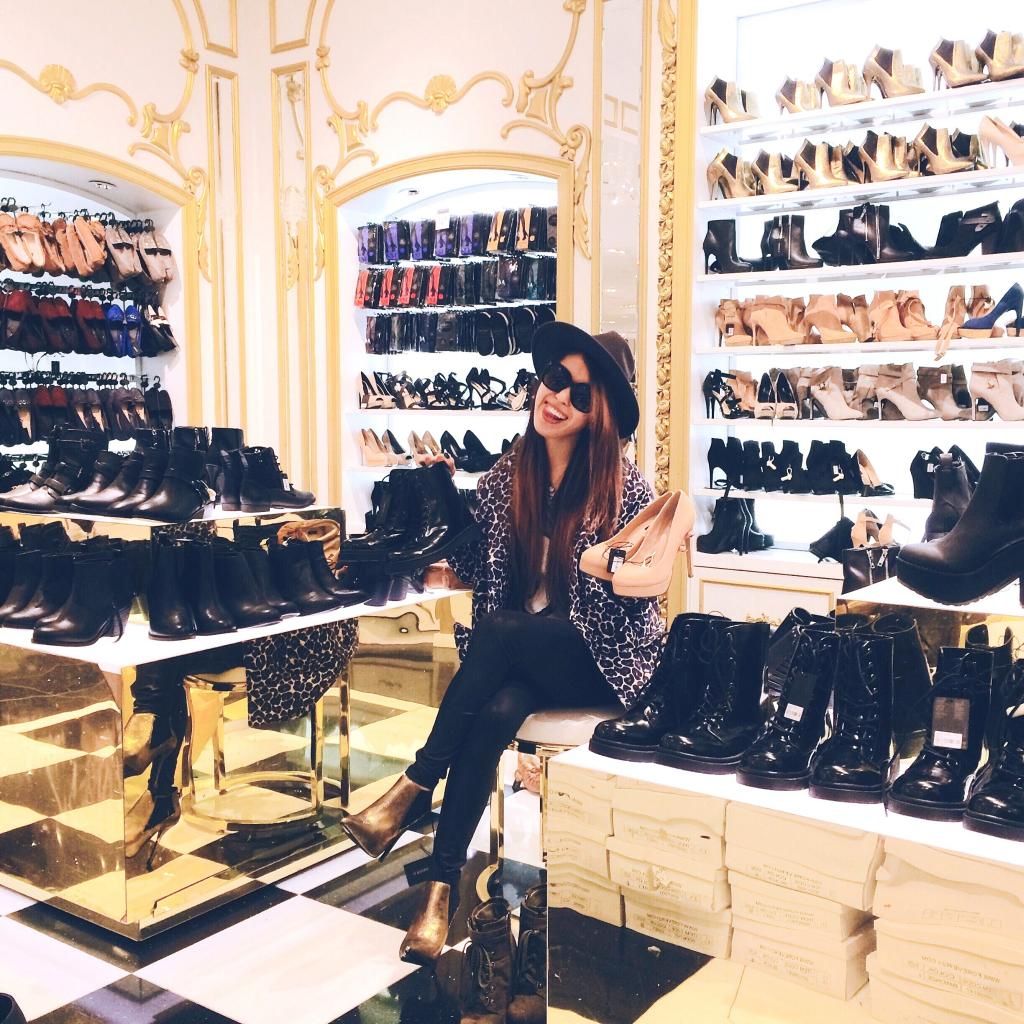 Shoe hunting at Forever 21! Too many gorgeous shoes to choose from!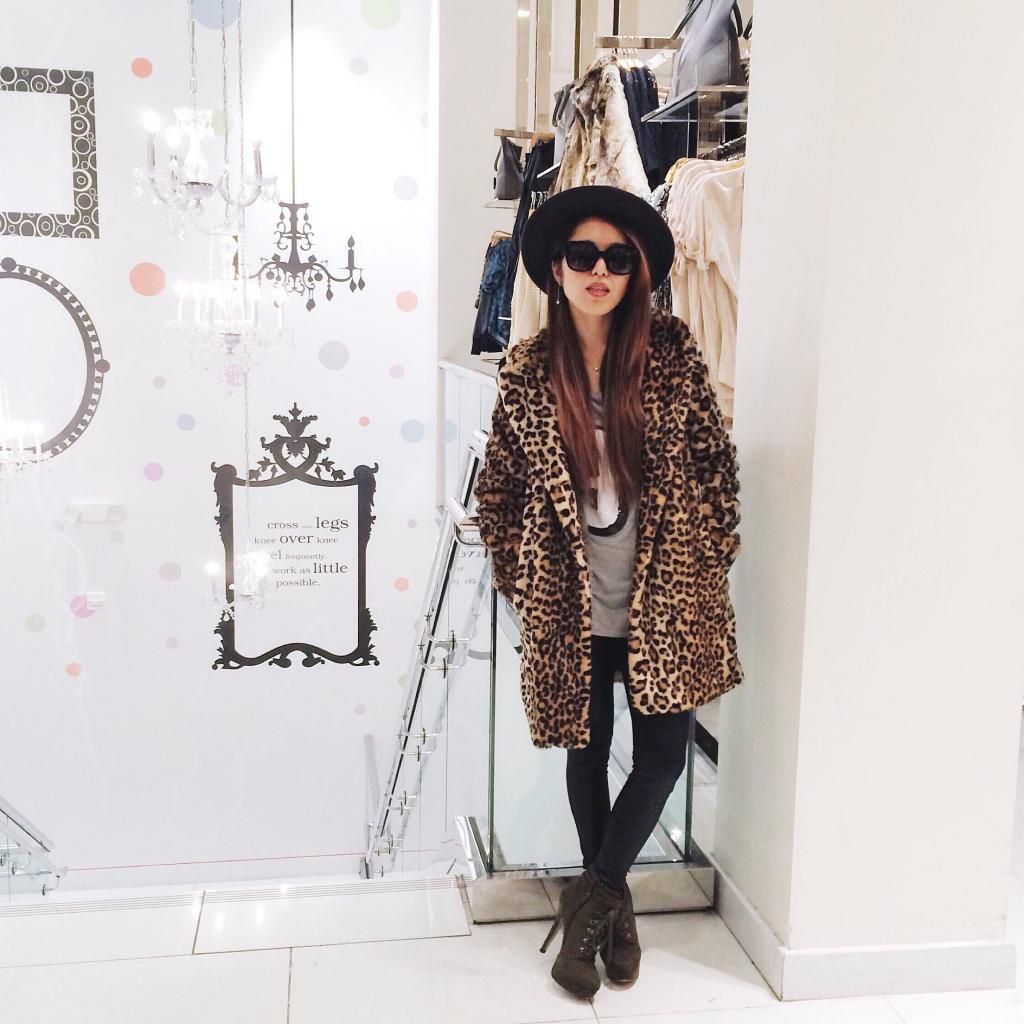 Finally got my hands on the perfect comfy, soft, sexy
for myself from F21!
Extremely cozy!
Catching up with my besites at Din Tai Fung! We completely killed 9 plates!
But first, let me take selfieS!
Spending a sunday afternoon shooting holiday outfits in
dresses
Looking forward to the blog posts coming soon! I bet you will LOVE them!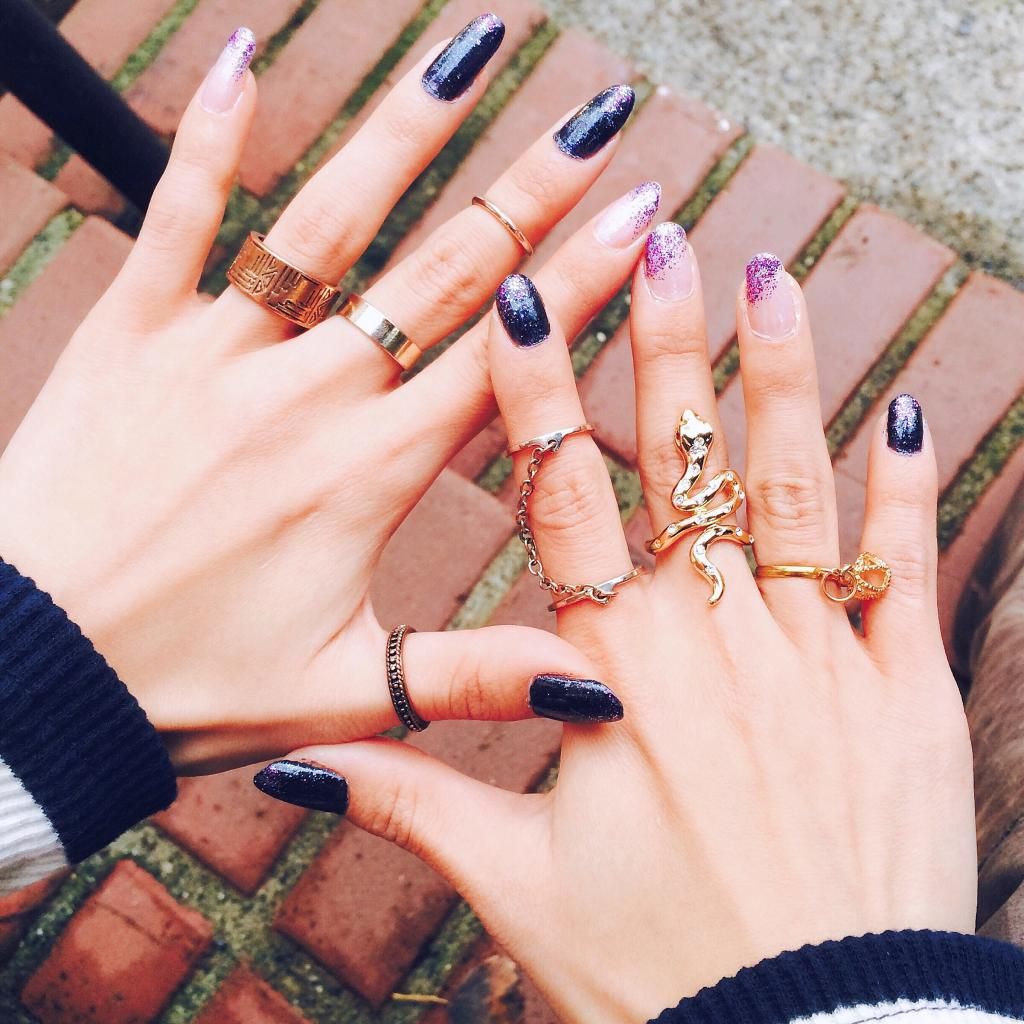 My current #DIY nail situation, loving the navy color with a little sparkles!
Hope you enjoyed the little grams from my daily life!! Thank you so very much for all your likes and comments on my
! They are so much world to me!
By the way, it's so funny that a lot of people are talking in the morning about how many followers they lost after Instagram cleaned up all the fake users! lol I was so shocked that I've had nearly 900 of those people!! But who cares? All matters are you remain who you are, and stay positive, dream bigger!!
Enjoy your Thursday boos!
♥
______________
Thank you for reading!!!!
XOXO
☆ ♥ ☆ ♥ ☆ ♥ ☆ ♥ - STAY FASHIONABLE, STAY UNIQUE - ♥ ☆ ♥ ☆ ♥ ☆ ♥ ☆