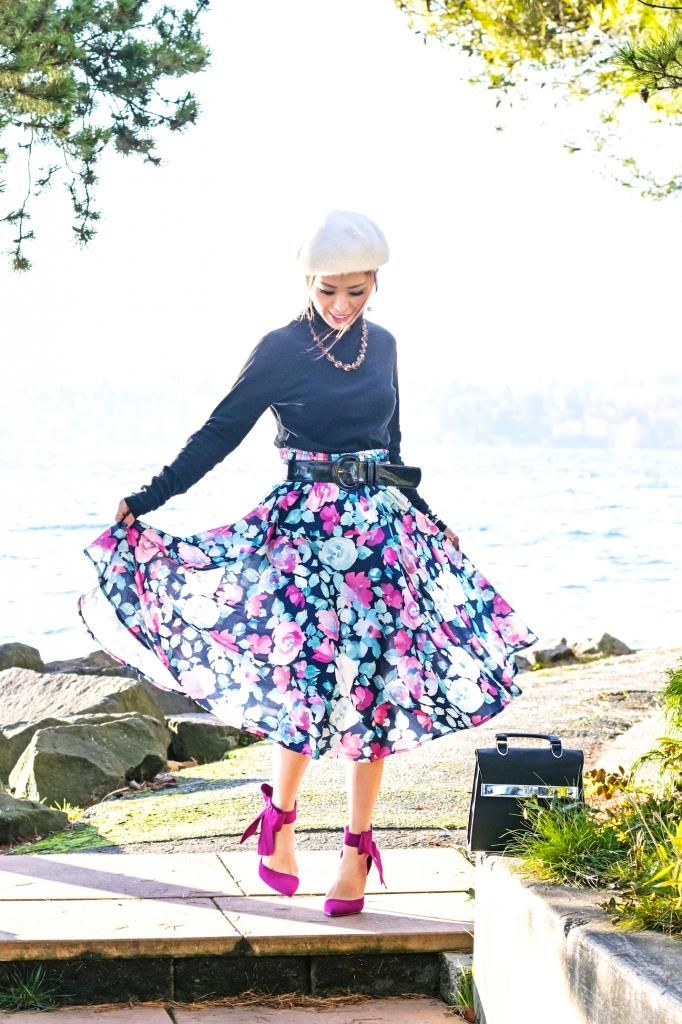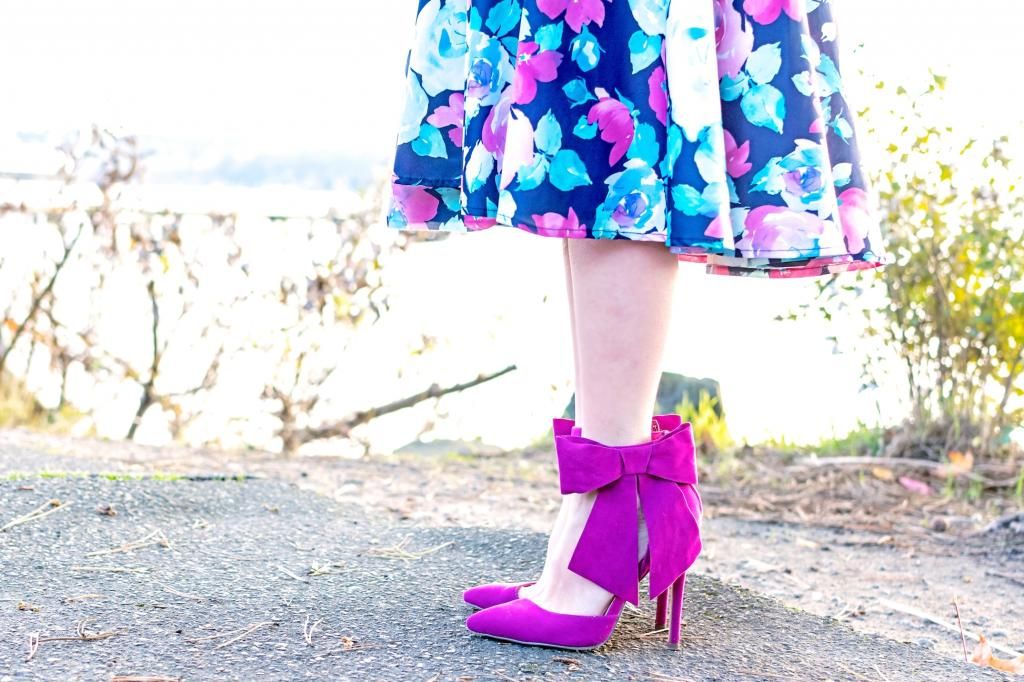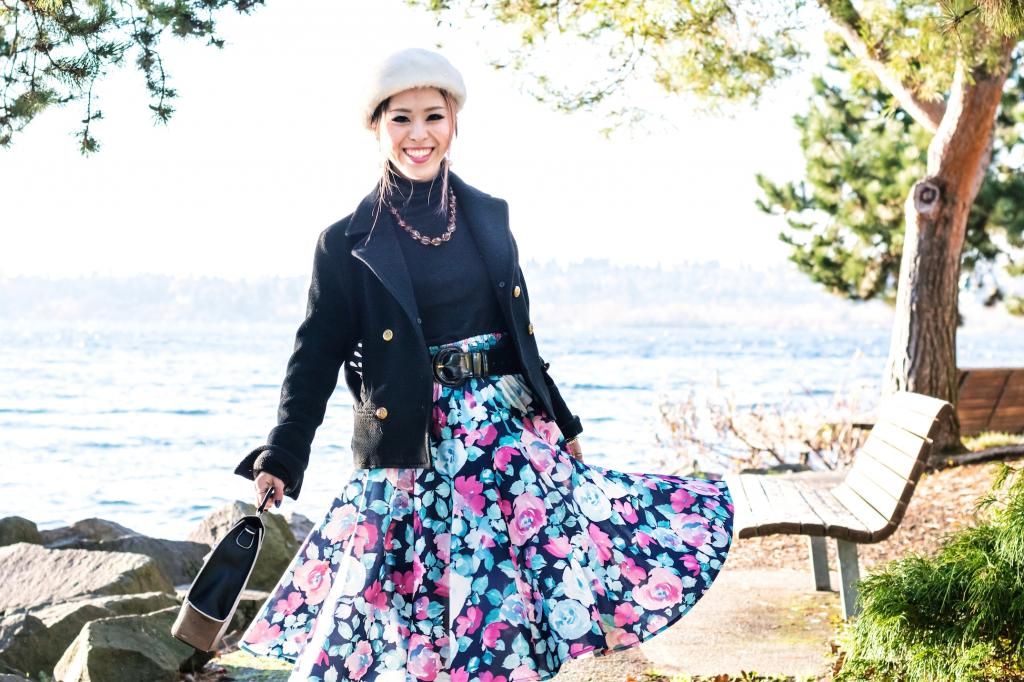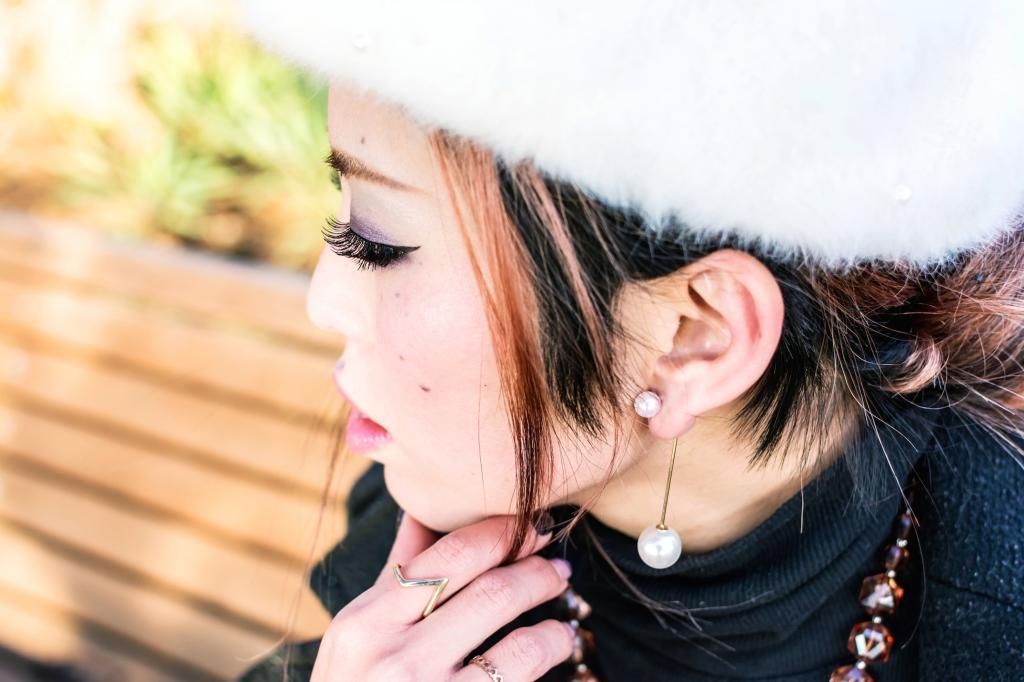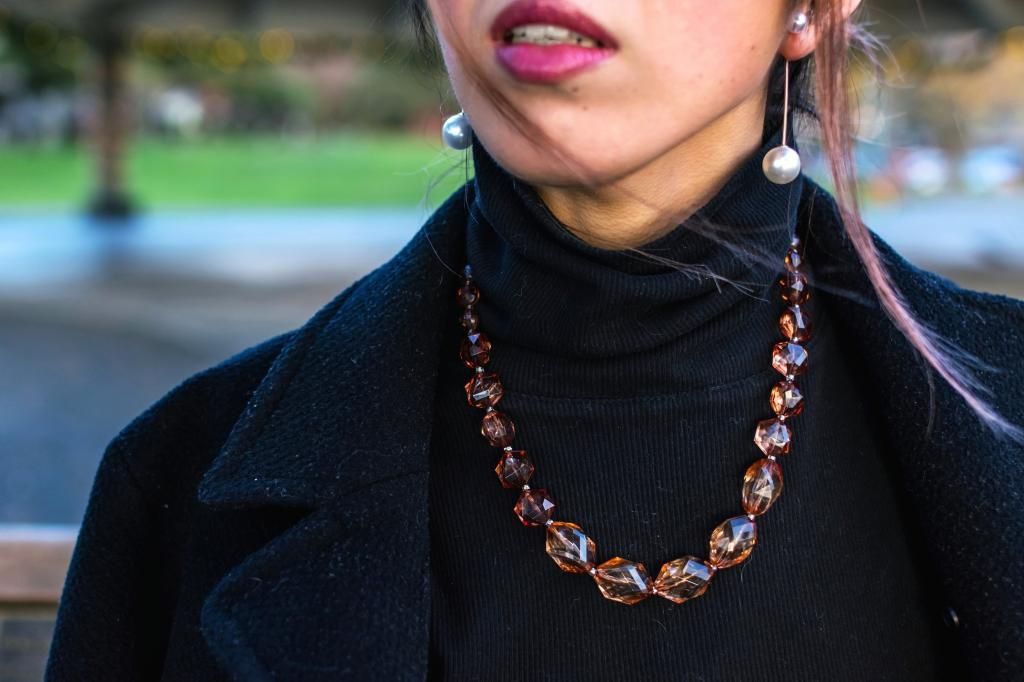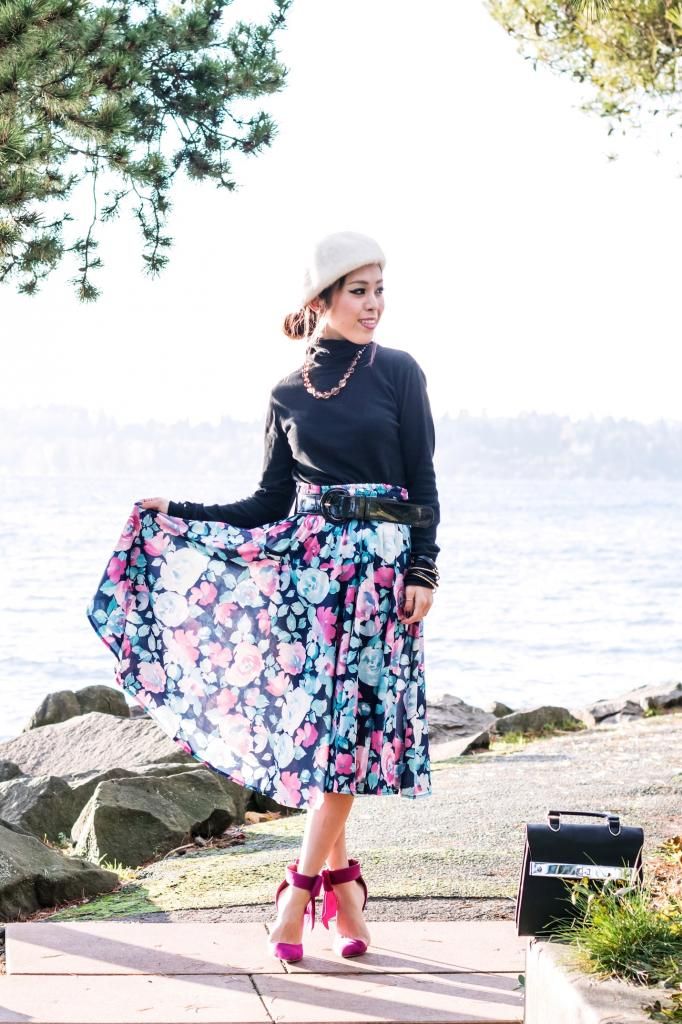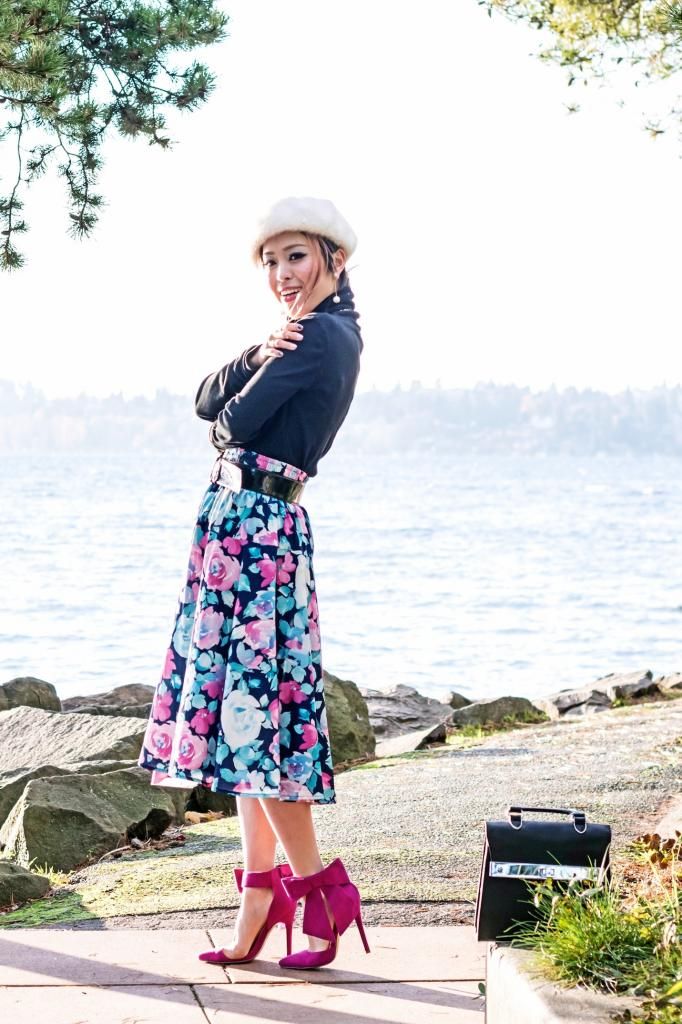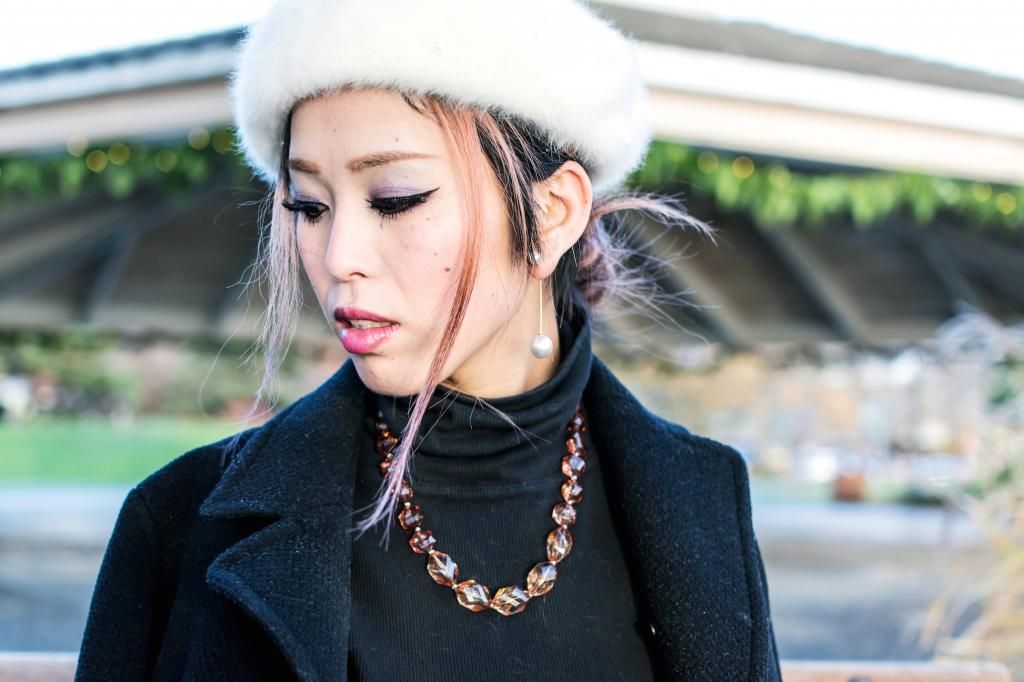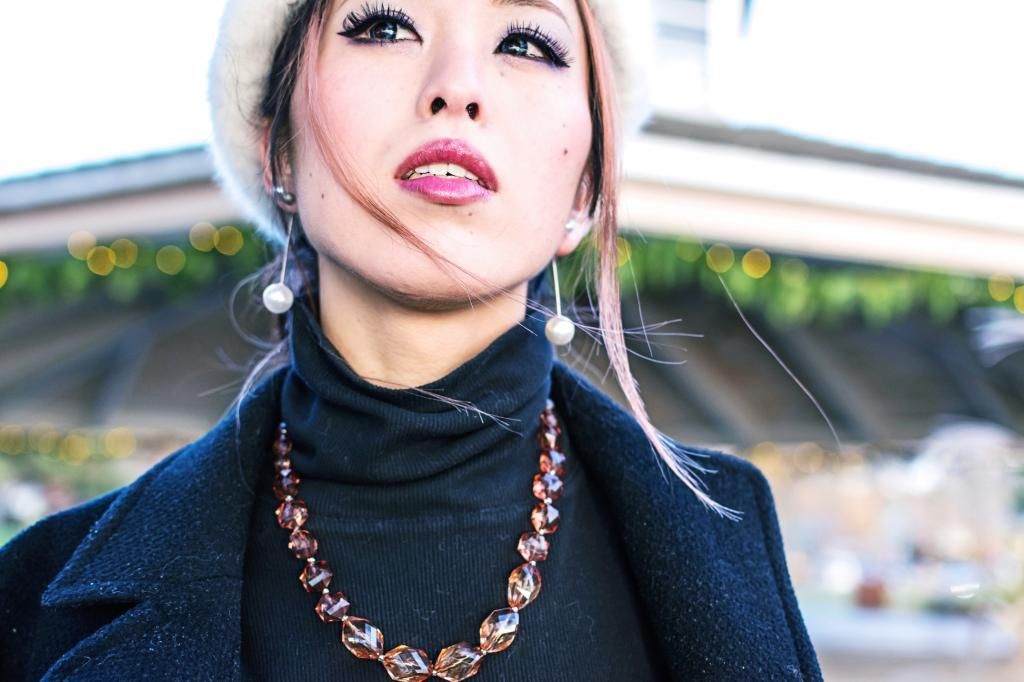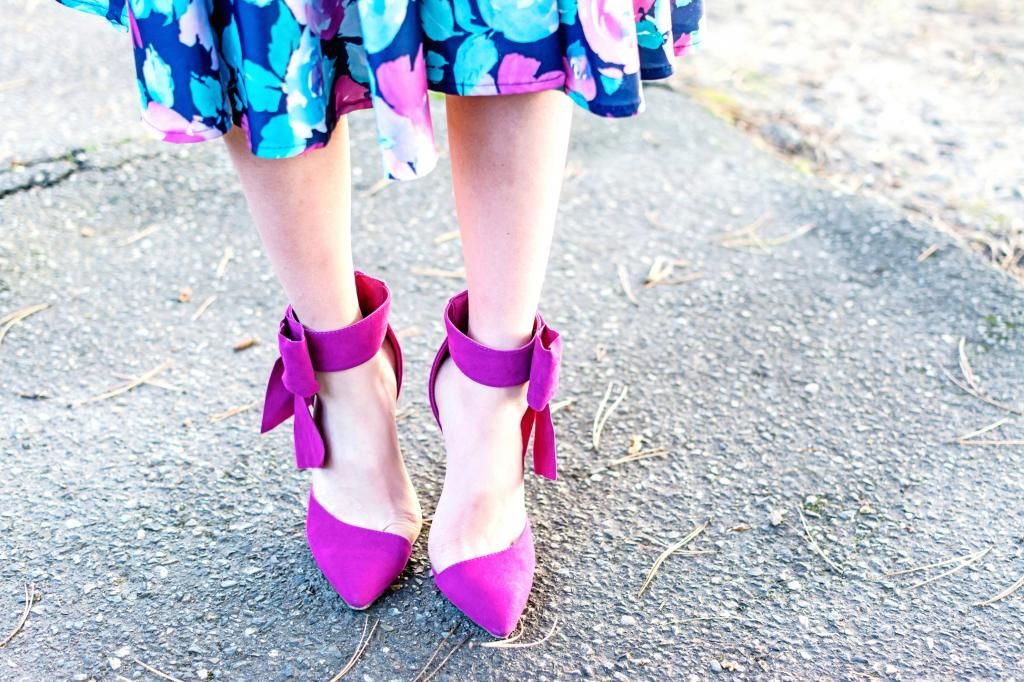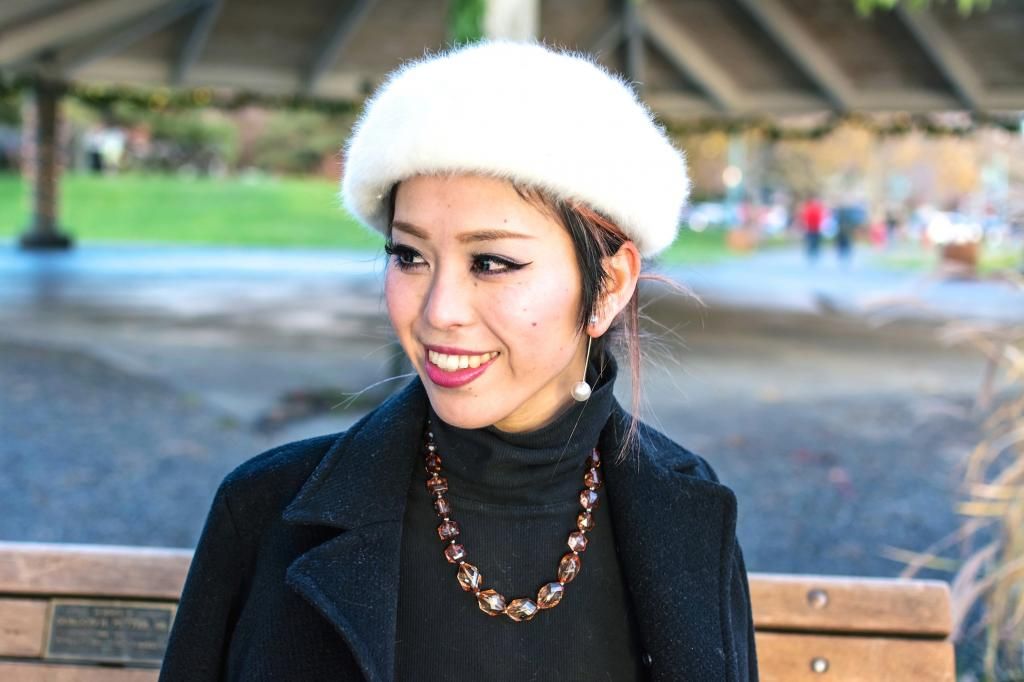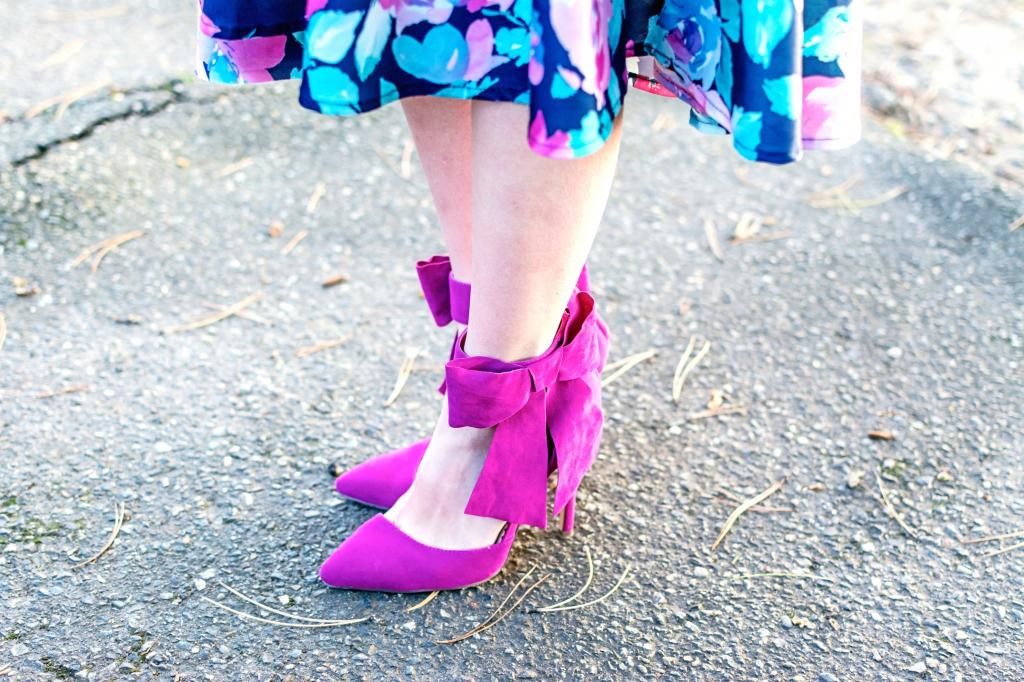 Photographed by
// Kirkland Waterfront
JACKET :: Japan
SKIRT :: Vintage (adore this, this & this)
BAG :: ASOS (option here & here)
HAT :: Forever 21
ACCESSORIES :: ShopRoxx earrings, Goodwill belt
MAKE UP :: NARS Duo Eyeshadow • Jardin Perdu (LIMITED) & Night Series Eyeliner • Night Porter
______________
Hi LOVEs! Happy Friday!!!!
Now that everywhere is decorated with those lovely colorful holiday lights and all those delightful Xmas songs that make your hart dance are playing wherever you go, it's time to think about how you wanna dress up for the holidays!
I wore this outfit a few weeks ago on Thanksgiving, and I would love to wear this again with a few twists added when I attend a holiday party or celebrate the holidays! I love dressing up more girly during this season. It boosts my inner femininity and helps me smile more! A fun printed midi skirt and delightful party shoes are definitely a great combo for any occasion, day or night, and I haven't worn such an eye-catchy vintage skirt for quite some time. Look how lovely it is! I feel a little wasteful because I had forgotten that I had this skirt in my closet, haha. So glad to bring it back to life!
What I tend to do as the holidays approach is I hunt for an amazing pair of shoes that can brighten up my look and my days. I can't find the exact words to describe how happy I am now to finally pick up these oh-so-adorable
! I've seen people wearing these heels on the street and in fashion pictures, and I'd been dying to add them to my shoe collection. Needless to say, I've caught a lot of people's eyes thanks to these babes!
I styled them up with a
, which is my current No.1 favorite versatile top, and kept the color theme going with a back jacket and bag to make the skirt and shoes pop. My seasonal look can't be completed without a hat, so I added this cozy white beret for a brighter touch. Nothing better than with a little bling, right? I adore these gold bar backdrop pearl earrings thanks to
!
Speaking a little bit of holiday makeup, I am currently obsessed with the new
eye shadow palette and eyeliner that I was gifted from them
. One of my favorite eye shadow colors is purple, and this was the perfect chance to try their shade of purple with a mix of silver. Their eyeliner is amazingly easy to create dramatically elevated eye effects!! The best thing about the eyeliner is that it has micro-pearls of blue, purple, green and gold suspended in its jet black color! Let's shine even more girls!
How will you dress up for your holidays?
Have a wonderful and fun TGIF sweeties!
______________
Thank you for reading!!!!
XOXO
☆ ♥ ☆ ♥ ☆ ♥ ☆ ♥ - STAY FASHIONABLE, STAY UNIQUE - ♥ ☆ ♥ ☆ ♥ ☆ ♥ ☆