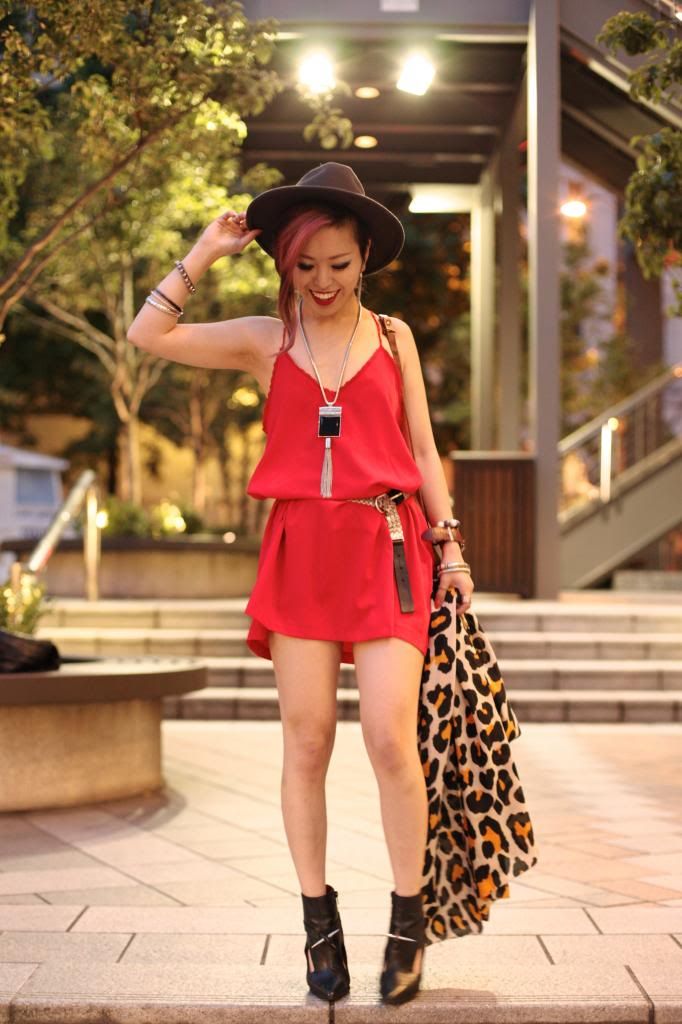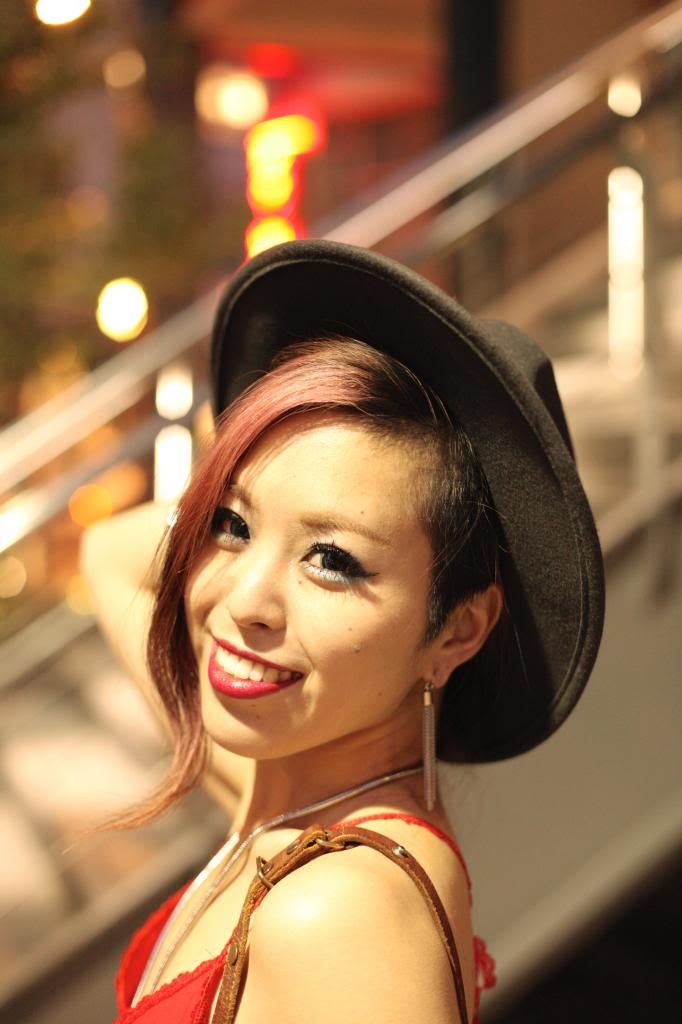 With the warming weather, I am more into an easy breezy cami dresses lately, and I was please when I found this amazing red slip dress on
.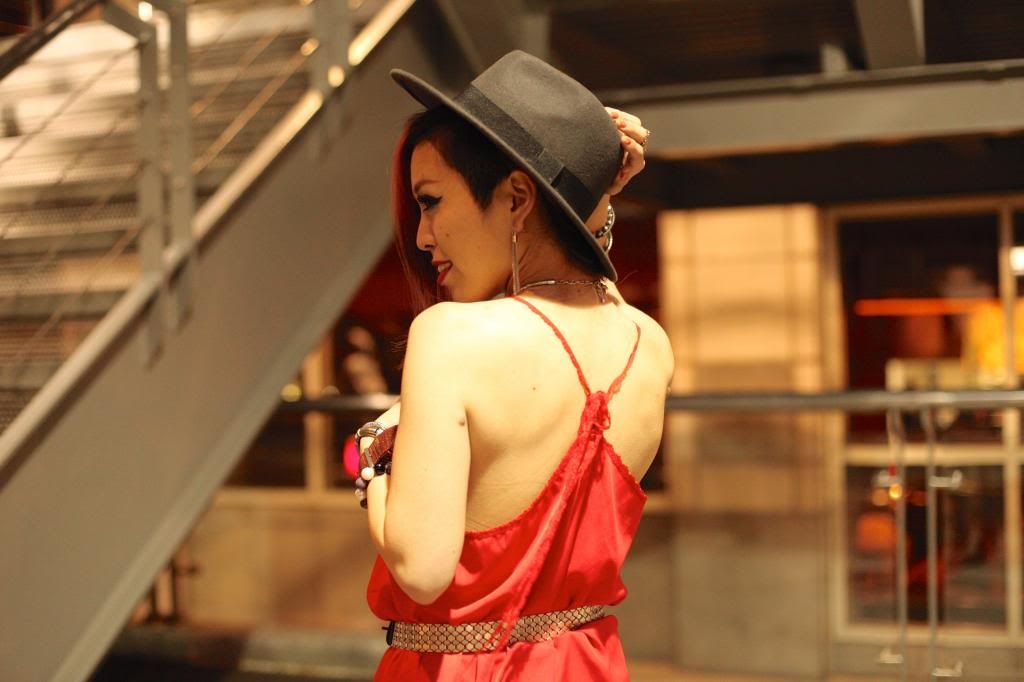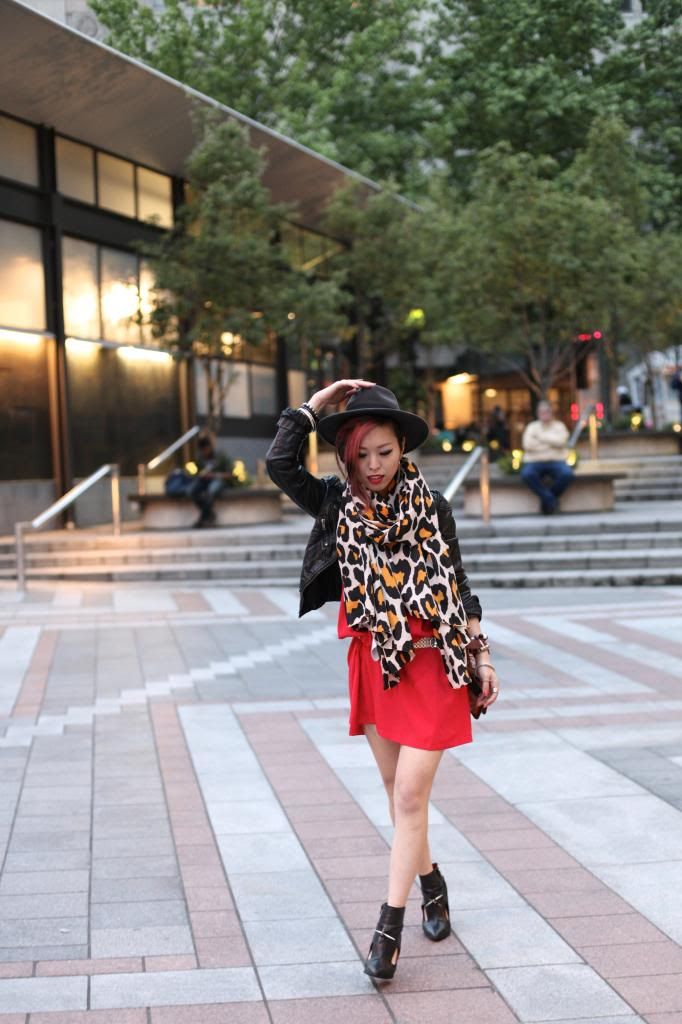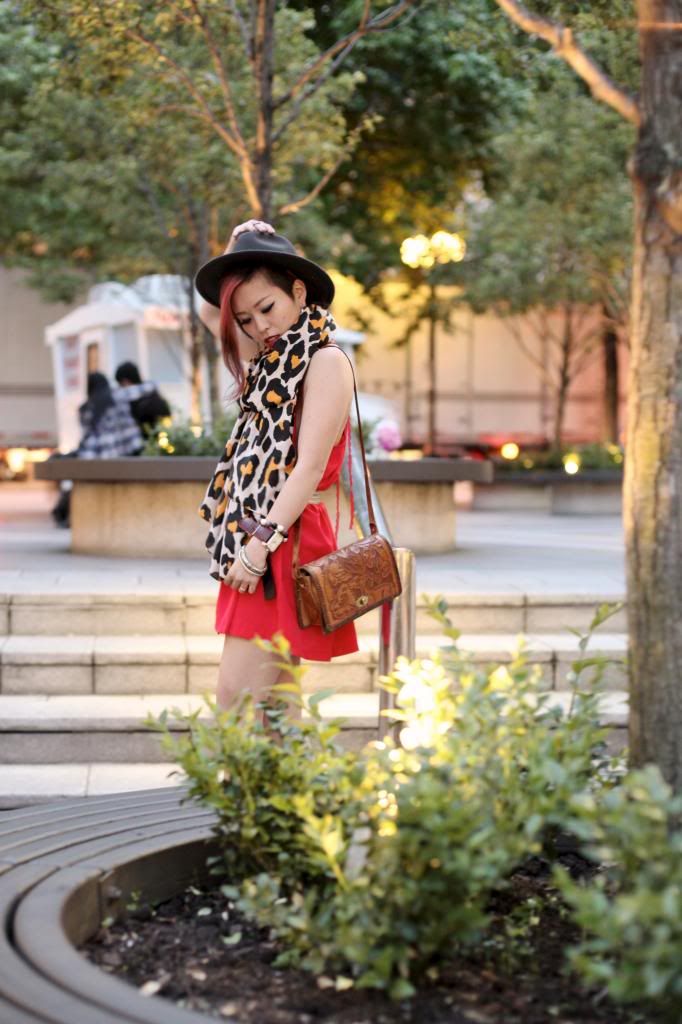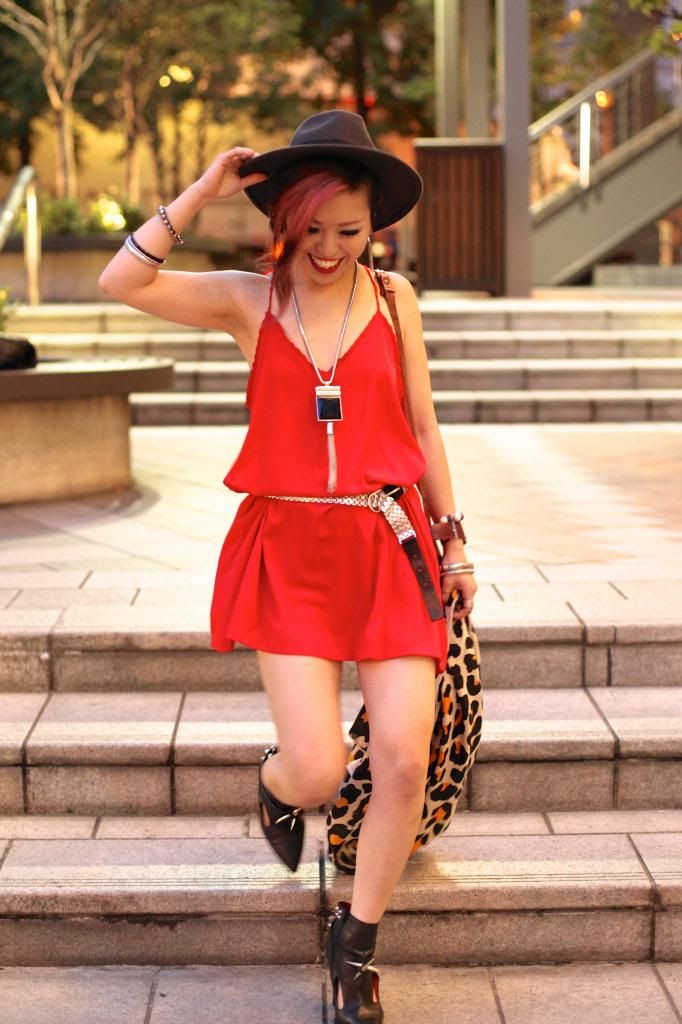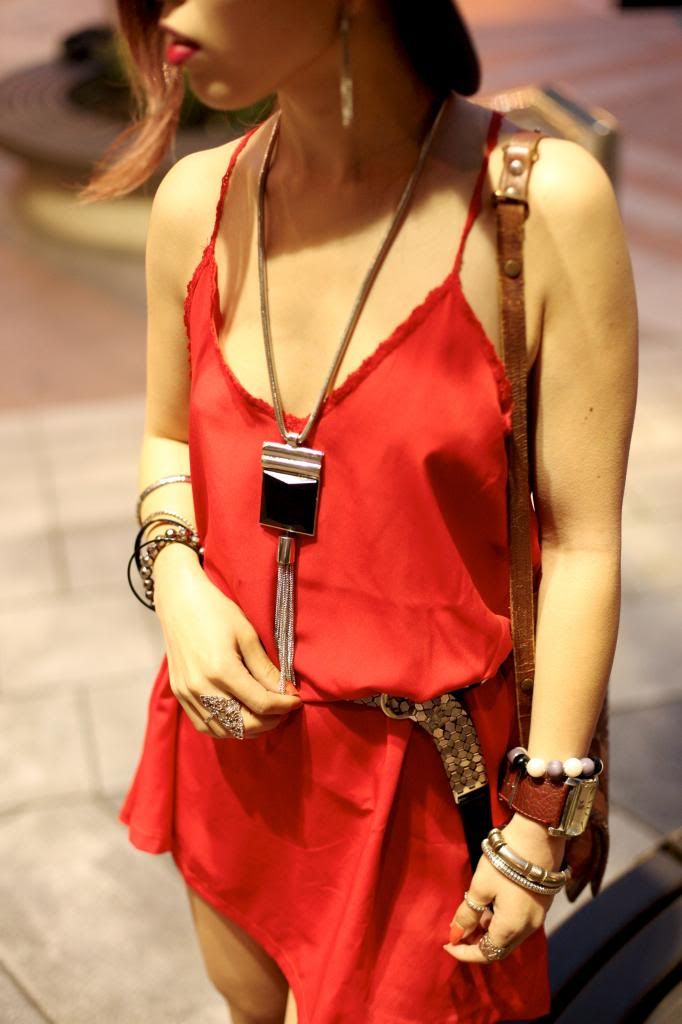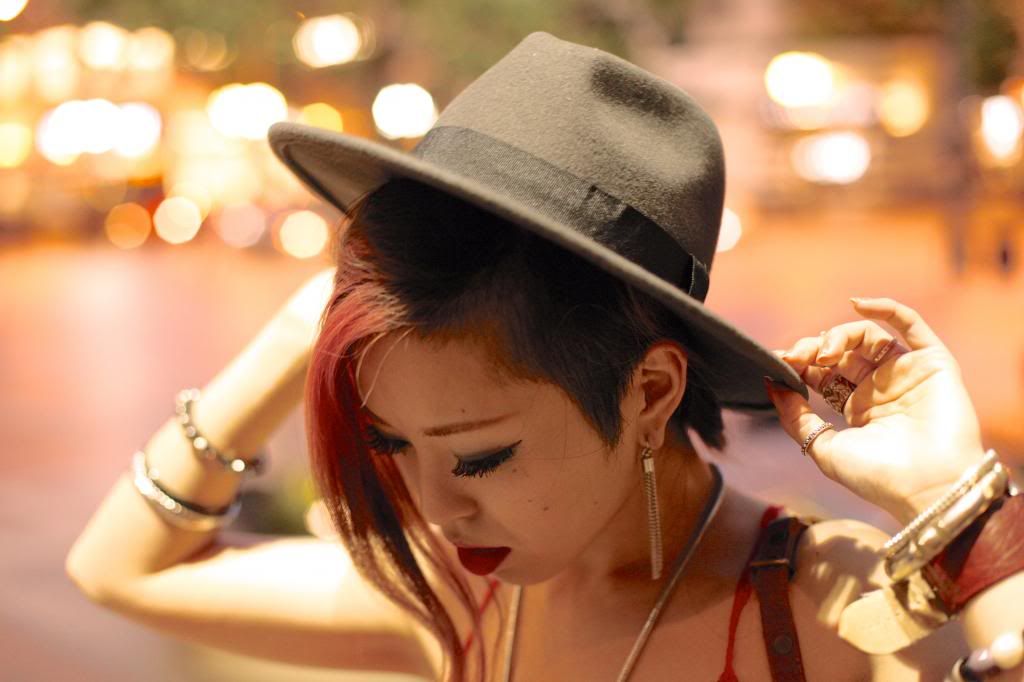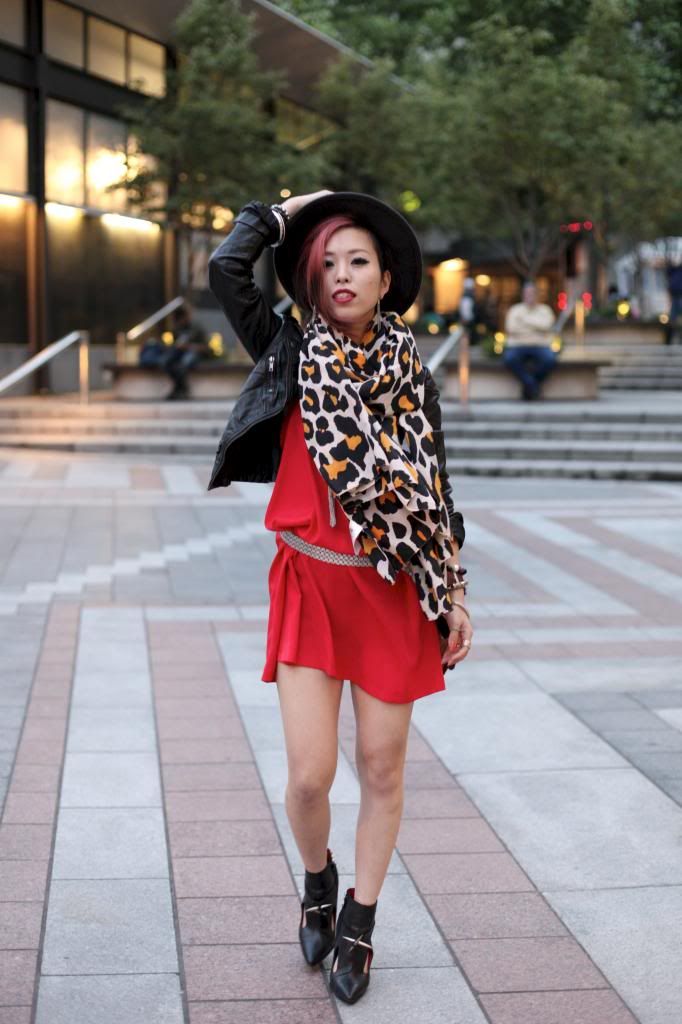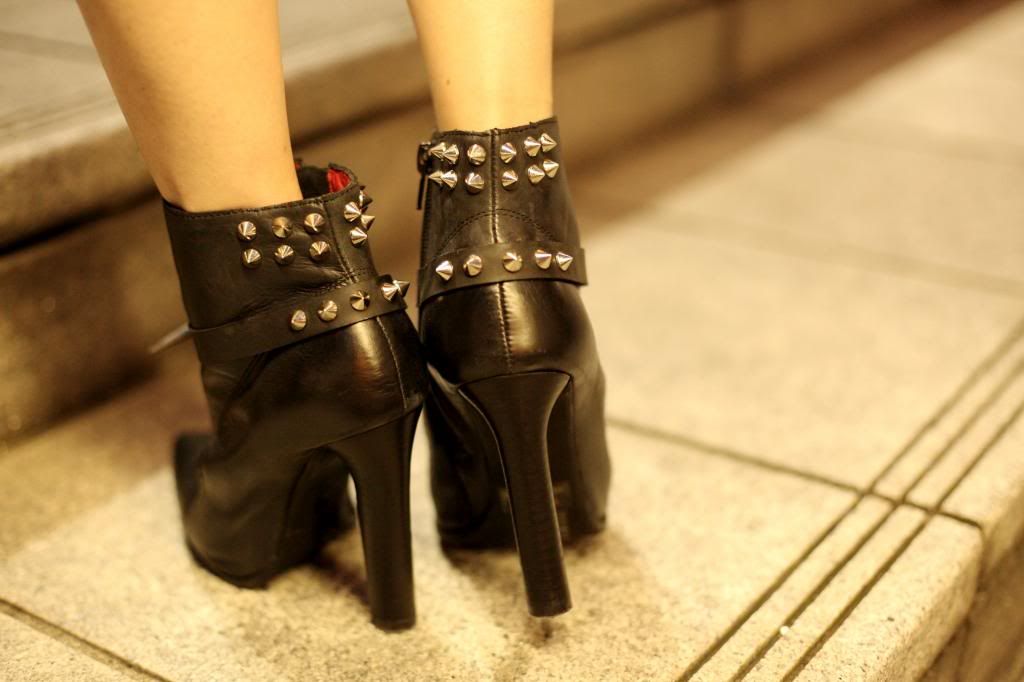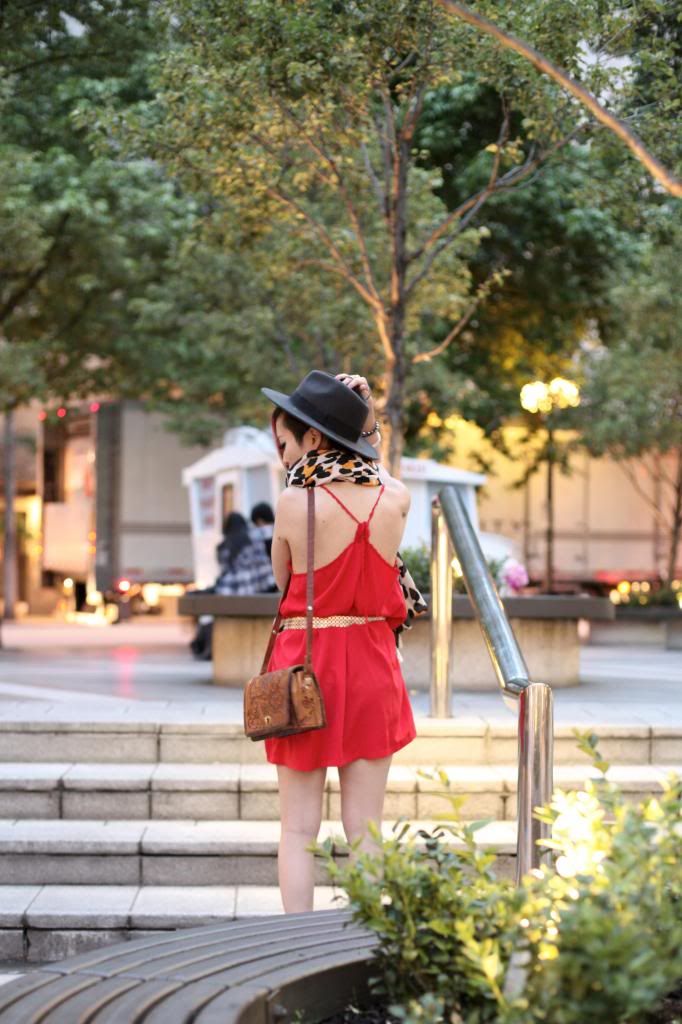 Photographed by
FEDORA(similar HERE), LEOPARD PRINT SCARF & BIKER JACKET: H&M
VINTAGE BAG: Buffalo Exchange
________________________
Hi LOVEs!
Since it's summer, I want to play with vivid colors and try to avoid dark colors as much as I can! I am very comfortable in this dress thanks to the loose fit, and the lacy thin straps give it an extra feminine touch! This dress does everything! Unfortunately, the length wasn't quite right, even though I bought the smallest size. As a petite girl, I really need to consider the length of the hem to provide the balance for the whole look. Otherwise, it could throw off the impact of the other parts of my outfit and become unremarkable.
Whenever I encounter this issue,of a lengthy hem, I always use a belt for a bit of a magic! I chose an
Isabel Marant x H&M
leather and metal chain belt, which would go very nicely with the silver pendant. Also, I like the combination of sweetness and metal accent.
This is my first time styling a fedora like this, and I LOVE it! This is a great way to style up a fedora during the summer time. Putting your hair up keeps the back of your neck cool from the summer heat. Also, can I talk about these killer
? I'd been looking for summer boots over the years, and had had no luck to find them... But finally! I found comfortable yet funky ones also on
! I even scored them with 75% off!! :) Yeah, there was no reason not to get them!
I combined a leopard print scarf and a biker jacket for the night-time ensemble to keep myself warm!! Yup... Seattle is still getting chilly at the night time! :(
Did you like how I styled the slip dress? Hope you did!
Happy hump day everyone!
♥
________________________
♥ ☆ ♥ ☆ ♥ ☆ ♥ ☆ ♥ STAY FASHIONABLE, STAY UNIQUE ♥ ☆ ♥ ☆ ♥ ☆ ♥ ☆ ♥
Thank you for reading!!!!
XOXO